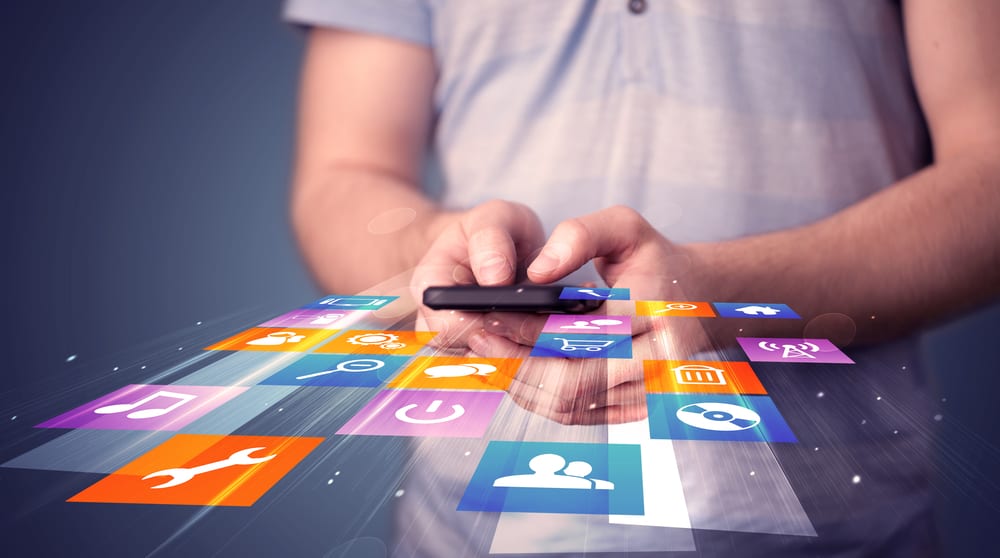 A smartphone or PC is a virtual world with so much to explore! With millions of entertaining apps available for these devices, there is no reason enough to get bored. However, finding cool and fun apps to pass the time with can be tiring. This brings us to the question, what apps are the best you can use to pass the time when you are bored?
Finding the best app for you when bored depends on your interest and mood. If you are in the mood to play a game, try Minecraft, 2048, or Flow Free. And if you are looking for some entertainment, you can indulge in apps like TikTok, Omegle, Goodread, or Opentalk. 
Note that most apps you can use to pass the time when you are bored are paid apps, while some are free. Also, some apps require a stable internet connection, while others don't. Keep reading to learn more about the apps to use to kill boredom.
Fun Apps To Help You Pass Time
Before you cave into the gnawing snare of boredom, grab your smartphone or PC and check out some cool apps below.
App #1: TikTok
TikTok is a video-sharing platform available for iPhones and Android devices. TikTok is a vast platform with over 100 million users sharing content such as music, nature, sports, comedy-related videos, etc. So, whatever it is that you have an interest in, TikTok has something to offer you.
Another key thing to note about TikTok is that even though it is a globally popular app, it strongly focuses on localized content. And using TikTok is free, meaning all you have to do is download the app and get connected. However, it would be best to have an active and stable connection to stream the videos on TikTok.
App #2: Omegle
Omegle is another great app you should try out, especially when bored. Omegle is a video chatting app that connects you with random people from all over the world. It is a cool and fun app that helps you meet different strangers from anywhere in the world.
Omegle also offers a chatting platform, so if you aren't in the mood of doing video chat with a stranger, you can text and chat with someone you know that's using the platform. While using Omegle is fun and addictive, it is essential to be cautious of the personal information you share with strangers.
App #3: Duolingo
Duolingo is a fun app you can use to pass the time educationally. This app teaches you different languages, including French, English, Spanish, German, and well over 40 plus other languages. While Duolingo is free to download on iPhones and Android, it also features a web version.
With Duolingo, you can learn any of its supported languages in bite-size lessons. The app teaches you the language of your choice by practicing listening, speaking, writing, and reading the language so you can better build your vocabulary and grammar of the language.
App #4: Minecraft
Minecraft is a sandbox-style game you can play on your PC or console. It is a virtual multiverse where users can compete online, harvest resources, and create about anything imaginable.
Minecraft is a perfect way to kill time because the game's story can be anything you want. Players customize their worlds, create creatures and choose how they interact with them. Although Minecraft is undoubtedly a fun, open-world game, it is not free.
App #5: 2048
Another app you should consider getting is 2048. It is a strategic game that requires you to think, yet its rule is pretty simplistic. This game isn't only entertaining; it also challenges your intellect.
The game aims to swipe across the tiles, so the sum is 2048 will avoid getting kicked out of the game. All you need to achieve this is some basic elementary math, which is why it is fun and addictive, keeping you immersed.
App #6: Letterboxd
Letterboxd is a social media platform for movie enthusiasts. On the Letterboxd app, you can add movies to your diary or see what others and your friends are reviewing about movies.
If you are looking for the next great movie to watch, or you are looking for where you can talk to people about a movie you recently watched, then Letterboxd is the perfect app for you.
App #7: Goodreads
Goodreads is another great app to download, especially if you love reading books. With the app, you can discover new books, rate old ones you've read, and leave a review or comment. The app contains several books in different genres.
While Goodreads is a free app to download on your iPhone or Android, not all its books are free to access. But once you purchase any book, you have lifetime access to it. Goodreads is a subsidiary of Amazon, which allows you to search its database for books. In essence, Goodreads is one of the largest book platforms in the industry.
App #8: OpenTalk
Talking to someone is the best way to pass the time, and OpenTalk is one of the best platforms that allow you to do that. This app enables you to talk with anyone, not only your friends. You can connect with people from all walks of life and regions on OpenTalk.
Essentially, OpenTalk democratized audio content creation. You can choose the country and the gender of the person you want to talk to. And the best thing about getting OpenTalk on your device is that it is free to use.
App #9: Pigment
Pigment is a coloring book that has surged in popularity in the past few years. This app is free and available for Microsoft and Apple devices. The free download offers you up to 65 pages of illustration you can use to color on your mobile device.
With the Pigment app, you can use tools like a pencil, paintbrush, marker, magic fill, etc. Overall, there is a plethora of patterns you can color, all of which you can enlarge without losing their detail or beauty. So, whether or not you are using a stylus, the Pigment app is a top-notch material you can use to develop your painting skill.
App #10: Yousician
If you would love to hone your guitar-playing skill, then Yousician is the app for you. It is an educational yet fun app you can use to develop your guitar skill with a game-oriented approach. The Yousician app also helps you understand the keyboard, ukulele, piano, etc.
Because it is a game-based learning app, every exercise, like matching chords or notes, can be likened to a game like Guitar Hero, even though you are genuinely learning real guitar lessons. While downloading Yousician is free from the App Store or Play Store, you would need a subscription to enjoy the app's full features.
Excessive screen time can have a negative effect on your health. If you are bored, you can pass the time doing more healthy activities such as exercising and socializing with friends or family.
Conclusion
As you can see from this guide, there are several apps you can download to deal with boredom. It does not matter what type of device you use; whether it is an Apple, Android, or Windows, there is that perfect app that would tickle your fancy.