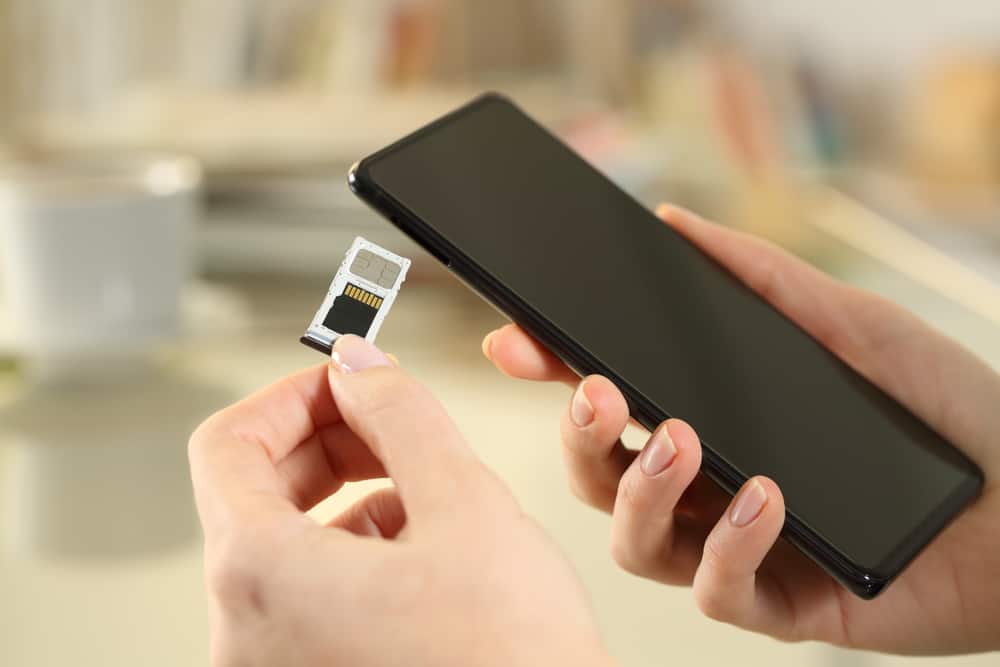 Smartphones and SIM cards are so tightly intertwined that it's difficult to separate one from the other. SIM cards tie your smartphone (or phone of any kind) to a carrier, such as Verizon, T-Mobile, AT&T, Boost, or smaller carriers. 
You can't technically activate a phone without a SIM card. Activating it would mean tying it to a carrier, establishing a phone number, and paying or prepaying a monthly bill to that same service provider. Standard (non-smart) phones are nearly useless without a SIM card.
With WiFi, you can transform a non-SIM card smartphone into very nearly a fully functioning smartphone. You will certainly be able to take full advantage of everything that a smartphone offers, so long as you are within range of WiFi. But first, you have to set it up without a SIM card. 
Android Phones without a SIM Card
Setting up an Android smartphone without a SIM card is relatively simple. You will be prompted to insert your SIM card at some point in the setup process—regardless of what kind of Android phone you own. 
You can usually skip this process or power the device down and back up again until you get around it by filling out all of the other pertinent information. Some Android phones will continuously remind you that you lack a SIM card, and it's just something that you will have to learn to ignore. 
Skip the "Insert SIM Card" section.
Select your Language.
Select a WiFi network .
Enter your WiFi username and password.
Complete the setup process.
Once you've gotten to this point, you can do with your phone what you want, so long as you are connected to a WiFi point. You should also know that you can use WiFi on the go. 
If you have friends or family members with decent hotspot data in their plan, you can latch onto their WiFi hotspot and continue using your Android phone to do everything but make calls. 
The fact is, there are also ways to make phone calls with WiFi, and we will get to that in a moment. 
iPhones without a SIM Card
With Android, there's the problem of being "too" open, and with Apple, it's precisely the opposite. You will get bombarded with the "no SIM card" message with some iPhones, while others aren't quite so harsh. 
If the iPhone you are trying to get up and running is a decently old iPhone, like an iPhone 7 or 6, you will get a "no SIM card" detected message, and that's the end of it, as you will not be able to proceed beyond that point without the iTunes workaround.
To set up a newer iPhone:
Slide the opening screen to the right to begin the setup.
Select your Language.
Select your Country.
Go with the "Set Up Manually" option.
Select your WiFi Network.
Enter your Username and Password.
Select "Ok" and dismiss the "No SIM Card" pop up.
Continue > Touch ID > Set Up As a New iPhone.
Enter or create an Apple ID and Password.
If you are dealing with an older iPhone that won't let you proceed without a SIM card, you will need a computer that has iTunes downloaded. 
Connect your iPhone to a PC or Mac.
iTunes will prompt for the latest update.
Go ahead and update and wait for it to finish.
Select "Set Up As New".
Select "Continue".
Complete the on-screen instructions.
That should do it for older iPhones; however, keep in mind that you are bound to get the occasional "No SIM Card" message, and you will just have to dismiss the notice altogether when it happens. 
What Can You Do with a Smartphone That Has No SIM Card?
You can essentially do everything on an Android or iPhone that you could with a SIM card, except making standard texts and calls. Regular calling and texting require a phone number, which you don't have. 
Fortunately, there are hundreds, if not thousands, of apps out there that can do a lot with your phone that you never thought possible without a phone number.
Video Calls
Snap Chat, Messenger, Brave, Zoom, Skype, and FaceTime are just a few of the available video chat apps out there, and you don't need a phone number to use any of them. You may have thought that FaceTime would be the lone holdout; however, as long as you have an email, you can receive FaceTime calls as well. 
Browsing the Web
Any web browser that you can download on the Google Play Store or the Apple App Store can be used to browse the web. So long as you have a WiFi connection, you can do everything someone sitting next to you with a SIM card smartphone can do. 
Chrome, Brave, Safari, Microsoft Edge, PreSearch, and so many others are available to download for free, and you'll be off and running, browning the internet until your heart is content. No SIM card is no obstacle. 
Streaming
All of your favorites are coming along for the ride, and you don't need a SIM card to download them onto your Android or iOS device. Netflix, Hulu, HBOMax, Prime Video, Starz, Tubi, Disney+, and more are all free downloads and only require a decent internet connection to run. 
Text and Phone Calls
Without a SIM card, everything depends on your email, which will be your primary method for communicating via voice and text. For example, FaceTime has an "audio" only option that you can use to call instead of video. 
It will work like a phone call, but with your email instead. You can only use FaceTime with another iPhone user, however. Other apps, such as Facebook Messenger, use email and your social media accounts to do the same thing. 
Final Thoughts
Without a SIM card, you are only slightly limited in what you can do with an iOS device or an Android. So long as you have a good set of apps, you practically have the whole phone thing covered, so long as you never go outside of WiFi range.