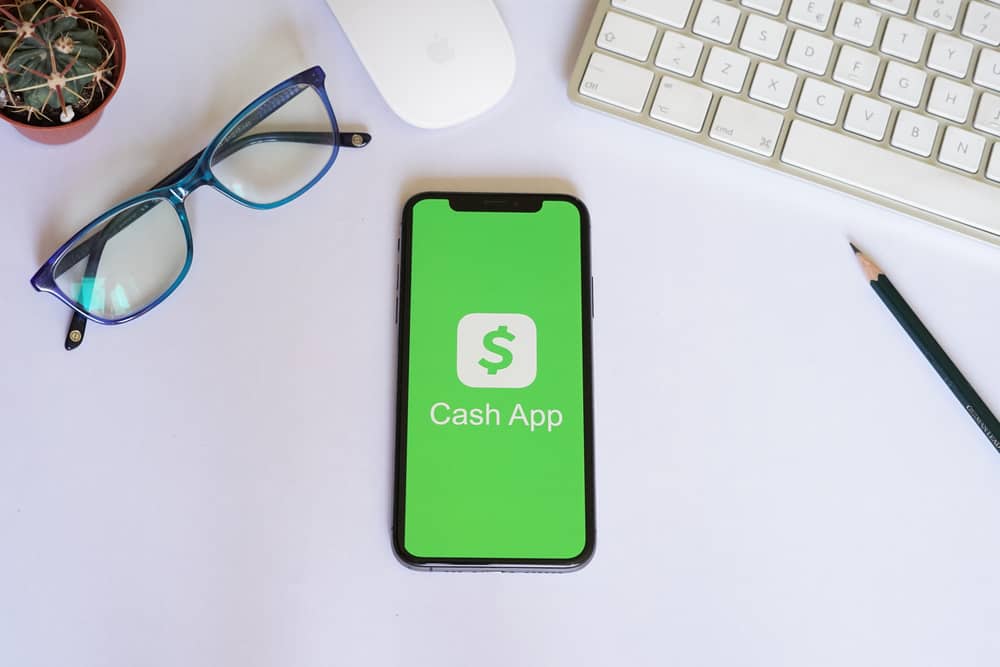 Cash App is a peer-to-peer payment service similar to PayPal and Venmo that's getting increasingly popular day by day. Available in the form of a mobile app, it enables you to send and receive money quickly, directly, and seamlessly. It works like a bank account, providing you with a debit card as well that can be used to make payments and withdraw cash from a nearby ATM. Quite amazingly, you may even invest in cryptocurrency or stocks through the app.
When you are getting started with Cash App, you need to set up a unique username called $Cashtag, which represents the sender of money. The receiver will see this name on their end. However, with a massive number of Cash App users, most names are already taken. Coming up with a unique Cash app name can thus be a challenge.
To help you out, we've compiled the best Cash App $Cashtag examples. The compilation will give you an idea to devise your ideal cash app name. But before we go into the examples, it's important to understand specific rules in coming up with your own $Cashtag.
Things to Know When Devising Your Cash App Name
Coming up with a cash tag name can be exciting yet difficult. Try to be as creative and interesting as you want, but with the following aspects in mind.
Multiple users cannot use a single Cash App name. If the $Cashtag you want to use is already in use by another user, you'll have to make small tweaks to it to make it unique. For example, you may incorporate a number at the end of it. If this makes your $Cashtag unique, you can begin using it for your Cash App account.
You can't change your Cash App name more than twice.
When you modify your $Cashtag, your former Cash App name will no longer remain active, so no one will be able to claim it.
You may request a new username only if your Cash App account is linked to a valid debit card.
The first letter should be capitalized for each word except for the first one in your Cash App name.
Not only should your $Cashtag contain at least one capital letter, but the number of characters should also be lower than 20.
You can't use a character in your Cash App name such as "!", "@," "%," "*," and so on.
Now that you're aware of some important rules for setting up your Cash App name, let's go through the procedure to create a $Cashtag.
Creating Your Cash App Name
Setting up your unique Cash App name is simple. Follow these steps to create one:
Launch "Cash App" on your smartphone or the device you're using.
Tap on the "Profile" tab.
Scroll down to the bottom of the page to find the "Personal" tab.
From the drop-down menu that appears, choose the field labeled "$Cashtag."
Type your unique Cash App name in the field.
Once you've entered your $Cashtag, tap the "Set" button to save the Cash App name.
By now, you should have obtained a fair understanding of how to create your Cash App name and some critical rules associated with it. We'll now move on to some of the best Cash App $Cashtag examples.
Best Cash App Cashtag Examples
The following $Cashtag examples will be of great help in devising your Cash App Name. To make them simpler, we'll break them down into different categories.
Personal Cash App Names
If you're looking to pursue personal transactions on your new Cash App account, the following $Cashtag examples should give you a good hint:
$JosephHawks
$KristinCake
$HannahSteel
$OMRock
$LukeEagles
$LilyLeaf
$RobertMambas
$ashBomb87
$OperaStrikers
$BlueAce
$BlackLion
$B3autyQu33n
$JoeyHazard
$SweetBerry
$CarryHawkins
$Rachel1997
Business Cash App Names
If you're looking to devise a Cash App name for a business you own, think of something around the following Cash App names. You may incorporate your brand name in one of these:
$BeautifulDresses
$ShoppingWith[BrandName]
$CutsForU
$StylinHair
$NailsBy[BusinessName]
$FarmToMarketFruits
$OpenUpShop
$Write4ALiving
Creative Cash App Names
When it comes to being creative, here are some top examples:
$Micket2HerMinnie
$CoffeeOnIce
$BootsRMade4Walking
$Sleepls4theWeek
$FabulousShopper
$FrugalMamaof2
Funny Cash App Names
If you're looking to add a fun element to your Cash App name, consider the following examples:
$AllMoneySentWillBeDoubled
$DogsLikeMeATLeast
$APunnyNameForYou
$CrazyCatLady
$ArmyNavyRivalryInCashForm
$BirdsAreMadeByNasa
$Babushka
$AppleOfficialDollarIphones
$HalfFunnyHalfmoney
$HoosierDaddy22
$InventedMoney
$MorganFreeMason
$WatchMeOrDontIDC
$tupidCurrySauce
$NiclosesKiddingMan
$OhPeeRa
$RemoteControlsSuck
Cool Cash App Names
$Coolerant
$SoccerSofar
$ScaryWater
$NiceDevotion
$DeviceDevotion
$FaintFallal
$Distant
$CowfishCows
$BuggyEgirl
$DogsAndCatsShouldBeFriends
$FatherArcher
$HamstersHangar
$LoveAngels
$MusicWitha
$RommanyRomance
$TinnyLaugh
$HundredPercentBeef
$HorseHorror
Summary
To sum it up, setting your Cash App name requires some creativity and thought. When considering setting up your Cash App account, don't just enter a random username. Keeping in mind that you have only two attempts to alter your $Cashtag, take the time to devise an inspiring name, something that's unique and memorable.
Your Cash App name should also align with the nature of your identity. For example, if it's your personal Cash App account, you'll likely want to incorporate your name or initials or whatever impressively defines your personality. In the case of a business account, the created $Cashtag should either somehow include your brand name or give an idea about what your business is about or what it sells. In the end, whatever Cash App name you create should make sense for the purpose of your CashApp account while also being unique. We hope that the aforementioned Cash App $Cashtag examples and tips help you come up with a perfect $Cashtag for your account.