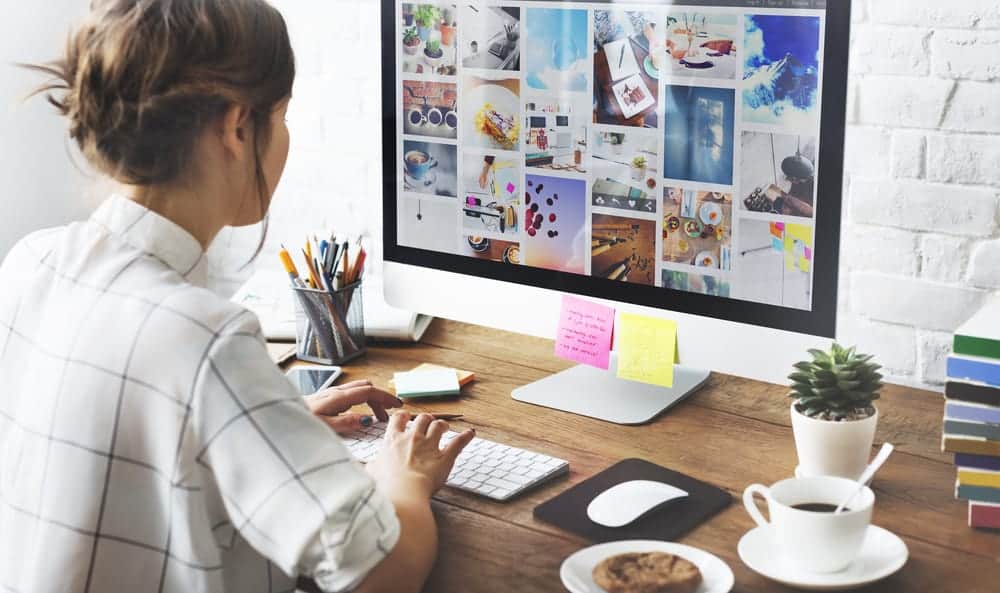 With easy access to high-quality cameras, it's easy to pile up hundreds or even thousands of digital photos nowadays. To avoid the disaster of losing your precious pictures due to a broken or damaged device, it's essential to organize your photos and store them properly.
This article will discuss the best ways and steps to organize your digital photos, from external storage to online album options.
Step #1 – Get All of Your Photos in One Place
Before organizing all of your photos digitally, you'll need to gather them all in one place. If your photos are strewn over phones, tablets, and laptops across the house, you should choose one device – preferably a PC or laptop – and move all of the digital files onto it.
If you'd like to include some physical photos, you can digitalize them by scanning them on your phone, scanning them through a scanner, or sending them to a digitalization service that does the job for you.
Step #2 – Design Your Folders
Once you have all of your photos on one device, you'll begin to set up a folder structure to organize your digital photos. Having hundreds or thousands of digital pictures in an album entitled "Photos" is anything but helpful. If you ever need to find a picture of a specific day or person, you'll be sifting through pictures for hours before finding what you're looking for.
Your photos should be subdivided into various folders for optimal organization. You may choose to organize your photos by date (preferred method), by event, or by album title.
Organizing Your Photos by Date
The preferred method of naming your digital photo folders is according to the date the pictures were taken. Generally speaking, labeling them by the month and year is an easy way to find what you're looking for without getting too specific.
If you are a photographer or take pictures daily or weekly, you may want to opt for an even more specific folder name by week or date; however, most people do not remember the exact day they took photos, but they'll remember the month and the year.
To name your folders in this format, use the double-digit format. This format leaves your folders organized numerically as opposed to alphabetically. This will keep your photos in the order that they were taken.
For example, January 2022 would be labeled as "01-22", while November of 2022 would be "11-22". Make sure to include a zero before single-digit months to avoid them being grouped with later months. For example, if you used "1-22" instead for January 2022, your folder might move down to be placed next to November (11-22).
Organizing Your Photos by Event
If you only take or save your digital photos around big events, you may want to label your photos accordingly. Your folder names could include:
Birthdays
Weddings
Family Vacations
Snow Days
Super Bowl Party
Any other days or events that are special to you
Again, this is best used when you only tend to save photos around special occasions.
Organizing Your Photos by Album Title
Many times, we begin organizing our digital photos with the hopes of finally getting them onto a photo album. If you're planning to create online photo books or print your photos for a handmade album, you may want to separate folders by album title.
These titles will likely match some of the events listed above, or they may be a compilation of a relationship, year, or longer time frames, such as:
Time at University
Backpacking Asia
You & I (romantic relationship album)
Our Pet
Growing Up
Step #3 – Delete Unwanted Photos
As you're organizing your photos into their respective folders, it's important to delete any unwanted photos.
First thing's first – say goodbye to any duplicate photos or similar photos. There's no need to have 5 angles of the same picture. Choose the best one or two of the group and delete the rest. If you have too many duplicates to count, you can use a duplicate photo remover app, such as Photo Duplicates Cleaner on Macs or the Duplicate Cleaner on Windows.
In addition to duplicates, you should erase photos that you simply don't need. All too often we collect pictures that are "nice" but unimportant. If it's a photo that brings back an important memory or that you'd like to post or share one day, keep it. If not, consider deleting it to refine your digital photo collection.
Step #4 – Select an Editing Software (optional)
If you plan to edit your digital photos for personal preference, posting, or printing, you may want to invest in good editing software to do so. This is mostly used for photographers or individuals who need their photos for marketing or business use.
Professional editing software may also allow you to "tag" your photos to help you organize them. For example, you might tag a certain individual who is in multiple folders. That way, when you search their name on the software, all of their tagged photos will appear.
Some top 2022 editing software options are:
Adobe Lightroom – This program focuses on light, gradient, and brush corrections used for gentle touchups.
Adobe Photoshop – This program offers extensive retouching, filters, multi-layer editing, and professional editing tools.
DxO Photolab – Great for changing your photo's format, excellent optical corrections, and noise reduction.
For those of us who may just want to brighten a photo or correct red-eye, most Windows or Apple PCs will come with some sort of photo viewer that offers basic editing options. Otherwise, there are plenty of free apps to choose from, although you should read customer reviews before deciding to download any software you haven't used before.
If you do decide to use editing software, try to keep a folder of the original copies of each photo. You never know if you'll need to go back and use your "negatives" one day.
Step #5 – Choose a backup method
Organizing digital photos can take a lot of time if you're sifting through years of memories. Your organization wouldn't be complete without choosing a backup method for your pictures. After all, all of your neatly created folders could also disappear due to a small technical error or mishap.
The most common backup methods for photos are hard drives or using a Cloud. If you're only saving a few photos, you could also opt to use a USB drive or save them under a social media or photo editing account. Do be advised that the latter may negatively affect your photos' quality.
Digital Photos on a Hard drive
Hard drives offer online storage that is external to your device. This safeguards your images against loss, especially for occasions where you may not have internet access.
Be sure to appropriately store your hard drive and update its files in a timely manner.
Digital Photos on the Cloud
Most of us have documents or photos saved on some sort of cloud. Cloud computing offers data storage through online data centers, which means you don't have to use your own device's storage.
Most cloud programs offer a set amount of free storage, followed by the possibility of paying to add more storage on a monthly or annual basis. Backing up your photos on the cloud is efficient; however, there is a risk that the backing company could go out of business or disappear, taking your photos with it.
Popular cloud services are offered by:
Dropbox
Google Drive/Photos
Microsoft OneDrive
Adobe Creative Cloud
Flickr
IDrive
Step #6 – Consider Creating Photo books
Photo books are digitalized photo albums. You can keep them online or you can pay to have them printed and shipped to you. Most photo book companies allow you to create an account, upload your photos, and organize them into albums. This should not be your primary storage source, but it's a great way to organize photos you plan to print out.
Some top online photo book companies are:
Shutterfly
Snapfish
Mixbook
Amazon prints
Walmart Photo
Mailpix
Let us know in the comments what are your preferred ways of organizing your photos.