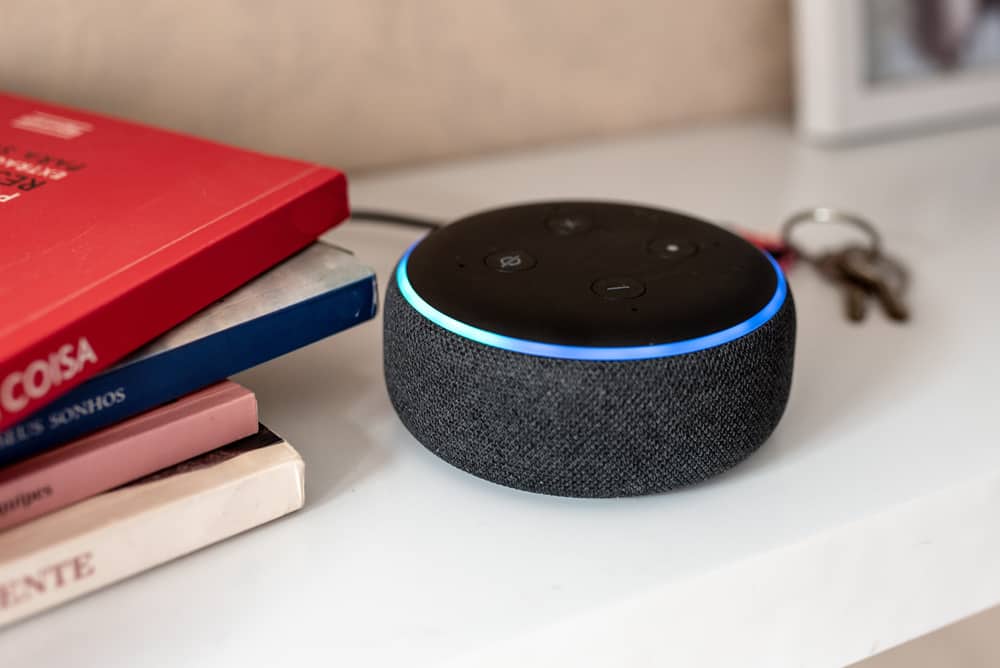 Amazon's Alexa will partly work without WiFi. Users can connect to Alexa via Bluetooth to use the device as a speaker. If you want to access Alexa's other functions, such as streaming music or asking her questions, you can turn your phone into a WiFi hotspot and use your phone's data. 
If Alexa is not connected to WiFi, functions that require an internet connection will not work. Without WiFi, Alexa can still turn on, be used as a Bluetooth speaker, and will still perform basic functions such as remembering your alarms.
Alexa was entirely engineered to work with access to a WiFi network so that it can be the virtual assistant it is intended to be. Without an internet connection, your Alexa device will not work for the reasons you probably invested in one in the first place.
Why Does Alexa Not Work Without Wifi?
Alexa's assistant functionality draws on platforms such as Google to tell you the answers to the questions you may ask her. As an example, Alexa will not be able to tell you what the weather will be done without access to the internet.
A WiFi connection facilitates this internet access. Wireless networks currently enable over 60% of the globe's internet. Because of the huge reliance we now have on WiFi, it's made it possible for innovators and inventors to model certain products around their ability to access a WiFi connection.
Alexa will only work as a Bluetooth device without WiFi. In this case, your phone or mobile device is facilitating music or videos to be streamed. For this reason, your phone is the device that needs access to the internet, not your Alexa device.
However, if you want to use other Alexa functions, such as finding something out, adding something to your calendar, streaming music, or looking up news headlines, you need a WiFi connection.
How To Use Alexa Without WiFi
We get it; not every home has a WiFi router. It is still possible to get some functionality out of an Alexa even without a permanent WiFi network. As we've mentioned, it is possible to use Alexa as a Bluetooth speaker, even without a WiFi connection.
To do this, you'll need to pair your phone with Alexa. You can often find this option in your phone's settings. Once your settings screen is open, select "Bluetooth" and make sure it is switched on on your phone.
From here, you should be able to scan for availably Bluetooth devices. Make sure your Alexa device is discoverable for your phone to pick it up. When you see the name of your Alexa device appear in the list of available devices, select it to pair.
Your Alexa will let you know once the pairing is complete. You'll now be able to play music and videos from your phone, with the audio output coming from your Alexa speaker. This can be done with no WiFi or internet connection whatsoever.
If you still want to use Alexa fully but without WiFi in your home, you can set up your phone as a WiFi hotspot. Most smartphones will have this function. Effectively, enabling your phone as a WiFi hotspot allows your phone's mobile data to be shared with other devices.
To set up this function, go to your mobile device's settings. Select the "WiFi and Network" settings and select the option that says "WiFi Hotspot." Ensure this function is turned on and that Alexa's WiFi scanning is enabled.
Once this is done, you'll be able to view a list of devices that can connect to your phone's WiFi hotspot. Select your Alexa device here and enjoy! If you use Alexa in this way, it will use your phone's network and mobile data.
Does Alexa Use A Lot of Internet?
Most experts say that Alexa should not use more than 1 gigabyte of bandwidth a month. Its usage is, however, something to take into account if you hotspot your phone. You don't want any unexpected charges on your next bill!
Using Alexa Without WiFi
To conclude, you can still use your Alexa device even when WiFi is not available. It just won't work with all of its functions. You'll still be able to use the device to listen to your favorite tracks and use your phone's hotspot to enable more Alexa functions.