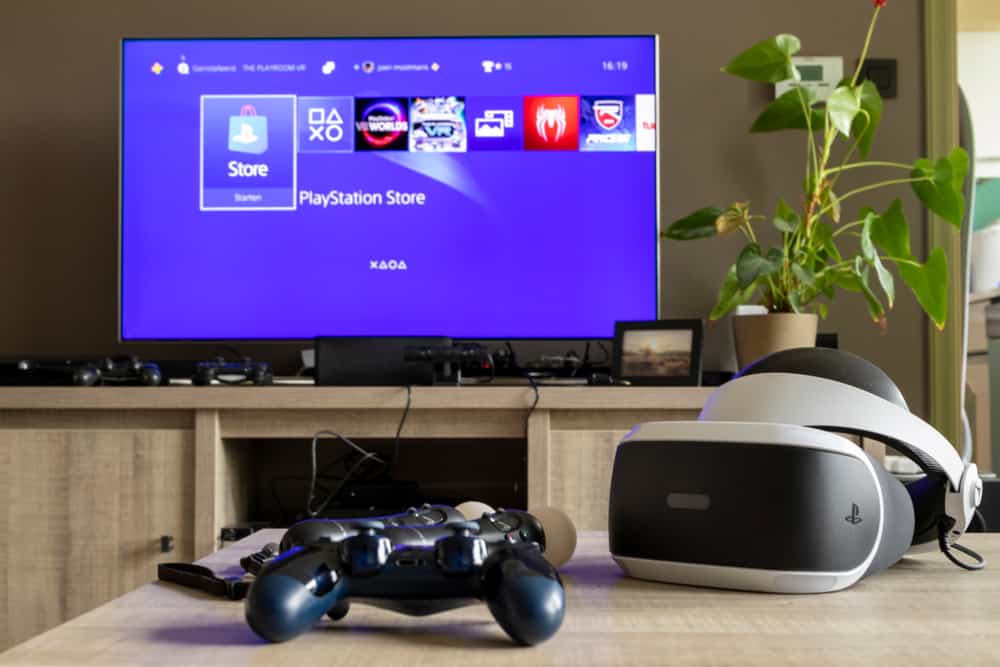 Gamers have always appreciated the freedom and ease of playing games on a PC. However, having invested in a PC gaming rig, you might be wondering how to play Xbox games on a PC.
It is possible to play Xbox games on a PC by directly connecting the console to the computer or using Xbox Emulator, Xbox Play Anywhere, or Xbox Game Pass.
The good news is that with Microsoft's Windows 10, playing Xbox games on a computer has never been easier.
So we took the time to write a comprehensive step-by-step guide on playing your favorite Xbox games on your computer without any trouble.
Things To Consider Before Playing Xbox Games on a PC
Before you play Xbox games on a PC, keep these things in mind:
Confirm that both devices are linked to the same network by Wi-Fi or Ethernet.
In the console's options, enable streaming.
Launch Xbox app on your computer and log in.
Your PC will require at least 2GB of RAM and a 1.5GHz or higher CPU.
Check if Windows supports the games you want to play.
If the game requires a specific controller, ensure that it is compatible with the Windows version.
Playing Xbox Games on a PC
These days, Xbox and PC gamers appear to exist in parallel universes. However, you can play Xbox games on your PC with a bit of know-how, and our step-by-step instructions will make sure of it.
So without wasting any time, here are the four methods to play Xbox games on a PC.
Method #1: Connect Xbox with PC
If you have an Xbox One console and a Windows 10 computer, connecting them in the following way is easy.
Step #1: Setting Up Xbox
Before connecting your Xbox console to a PC, you must first configure it.
Start by pressing the "Xbox button" on your controller to bring in the guide. Now navigate to "Profile & System" > "Settings" > "Devices & connections" > "Remote Feature".
Next, tap the "Xbox app preferences", and a menu will appear. Check the boxes next to "Allow connections from any device" and "Allow game streaming to other devices" options to enable streaming.
Step #2: Connecting Controller to PC
Xbox controllers are fantastic for gaming, but they are also a great way to play PC games. Here's how you can connect your Xbox controller to your PC.
Once you have connected the controller via a USB cable or Bluetooth, click on the "Start Menu" on Windows 10, go to "Settings" and click on "Devices" > "Bluetooth & other devices". Here, confirm that your controller is shown in the connected device list.
If you cannot see the Xbox controller on "Bluetooth & other devices". Try reconnecting with a new USB cable or install/update the driver from the "Device Manager".
Step #3: Connecting PC to Console
Once you are done setting up the console and controller, it is time you connect the Xbox with the PC.
Start with opening Microsoft Store from the Start Menu. Now search and install the "Xbox Console Companion" app. Once the app is installed, open the app and click the "Connect" button on the left panel of the window.
Now select your Xbox console in the listed available networks. Once connected, click on the "Stream" option on the window's top-right. Now open the list of games and select one. Next, click on "Play from console" to launch the game on the console and stream it on your PC.
Method #2: Using Xbox Play Anywhere
Xbox Play Anywhere lets you download and play the Windows version of some Xbox games from your digital library.
Let us see how it works:
Visit "Xbox Play Anywhere" on the official Xbox website.
Login to your Microsoft account.
View the list of games you own and select the one to play.
Click "Get" to install the game on PC via Xbox App.
Once installed, play the game from "Your Library".
Method #3: Using an Xbox Console Emulator
Xbox 360 game discs cannot work with your Xbox One. However, using Xenia, an open-source emulator for the original Xbox console, is a way to enjoy your favorite games.
See below how to use Xbox Emulator to run Xbox games on PC.
Go to "Xenia.jp".
Select "Download" on the left panel of the window.
Click on "Master" to begin the download.
Once done, extract the file.
Now run the "Xenia Emulator".
Download the games or insert a disc to play games on the "Emulator Window".
Method #4: Using an Xbox Game Pass
Microsoft introduced its latest Xbox Game Pass subscription service, which will cost $10 per month. It enables you to play Xbox One and Xbox 360 games on your PC over the internet.
Here is how to obtain and use the game pass:
First, subscribe to the "PC Game Pass" or "Xbox Ultimate Game Pass".
Now, open "Microsoft Store" on your PC from the "Start Menu".
Search for the Xbox app and install the app.
Once done, open the app and log in with your Microsoft Account.
Go to the "Game Pass" tab and select any game to get started.
Playing Xbox Games Without a Controller
You can play Xbox games on a PC without a controller. In addition, you can also connect any other controller similar to a keyboard and mouse arrangement. However, it is not recommended as you will miss out on the whole experience of playing these games on a console.
Summary
In this guide, we have thoroughly discussed things to consider before connecting your console to your computer. We've also discussed several ways to make the connection successful between the two devices.
Hopefully, the guide helps you enjoy all of your favorite Xbox titles on the PC in full HD resolution, with all the appropriate sound effects and music.
Frequently Asked Questions
Can I play Xbox on a laptop with HDMI?
You can use your HDMI port to connect your laptop to an Xbox, but only if your laptop has an HDMI IN connector. To do this, connect the laptop and Xbox via an HDMI cable. If your laptop's display does not immediately switch to console, change them from "Display Settings".