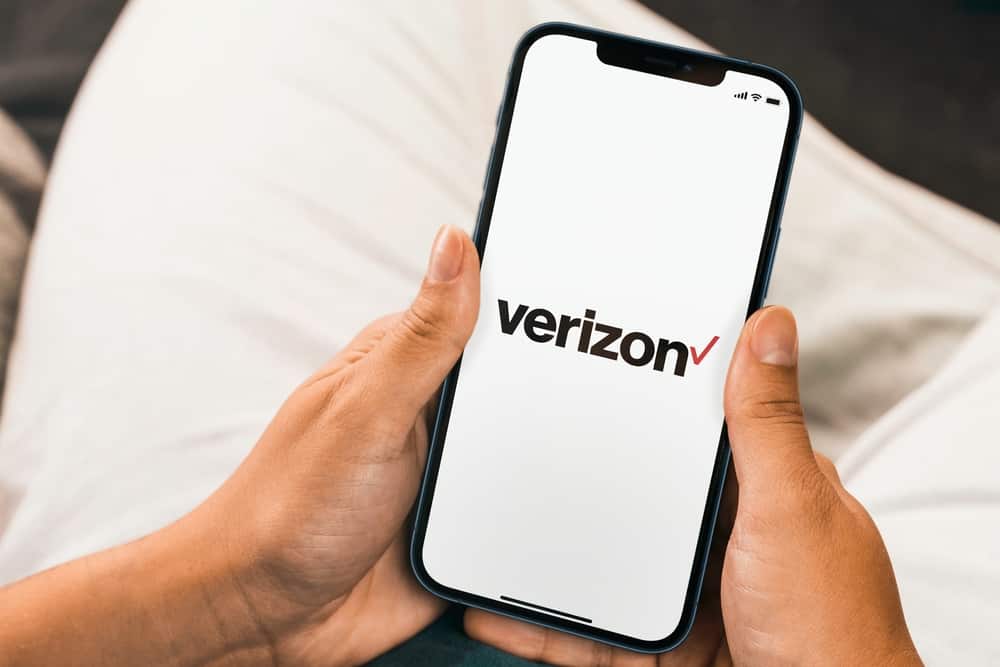 Are you planning to travel to Mexico for a holiday or business? If yes, you should consider whether your Verizon phone will work in your new destination in Mexico. It is crucial because of the expensive roaming fees that accompany using a network service outside the network provider's jurisdiction. The roaming fee charges for every minute of phone call use, particularly when you have a domestic subscription plan.
There are ways to cut down phone bills when using your Verizon phone in a new country like Mexico. This is possible thanks to the Verizon Beyond Unlimited Plan that allows you to use your phone while in Mexico.
Here is everything you need to know about using your Verizon phone in Mexico.
How Can You Use Verizon in Mexico for Free?
If you wish you use your Verizon phone in Mexico, here are the 2 options to consider that won't cost you a fortune:
Option #1: Switch to a Domestic Plan Which Allows Mexico Usage
In the US, domestic plans exempt all roaming charges. Similarly, Mexico has its domestic plans, which don't include any roaming fee.
The domestic plan has several packages that can save you a substantial sum of money. This is similar to how it worked while still in your former country.
Here are some of the Verizon plans and packages to help you make cheap calls in Mexico:
Start Unlimited
Play More Unlimited
Get More Unlimited
Above Unlimited
Beyond Unlimited
Do More Unlimited
Verizon XL and XXL Shared Data Plans
Go Unlimited
If you're on any of these packages, you shouldn't be stressing yourself about being charged exorbitant prices while in Mexico. When using any of these plans in Mexico, everything will be free, as when using your Verizon phone in the United States.
Some of the advantages you'll enjoy by switching to a domestic use that you can use while in Mexico include:
It eliminates the hassle of constantly calling to confirm your TravelPass each time you leave the United States for Mexico. Therefore, it gives you peace of mind in your new country.
You won't constantly stress about how much your subsequent bill will be. After all, any of these packages save you from ridiculous roaming charges.
Option #2: Apply for a TravelPass
If your current Verizon plan is for use only within the United States, you should consider requesting a TravelPass. For this option, you don't need to change your current US plan and will need to pay a small fee. Verizon's TravelPass is readily available, and you can start using it right away. Using it, you can start to enjoy unlimited messaging and calling as you did while in the US.
However, your data usage speeds will be restricted to 0.5GB during your first day and 2GB at controlled and reduced speeds. If you exceed your limit, you'll need to pay an additional $5 each day to get an extra 0.5GB.
To start using the TravelPass in Mexico, you'll only need to pay $5 each day. It's much cheaper compared to the $10 you'd have spent while in any other international country besides Mexico and Canada. However, you should note that applying for the TravelPass doesn't work when cruising on a ship along the Mexican border.
By applying for the TravelPass to use your Verizon phone, there are several benefits you'll enjoy, and these include:
It is convenient in terms of price, and you wouldn't have to switch between different international plans.
With TravelPass, you have no worries about paying excessively high charges. You'll only pay $5 each day if you don't surpass your data limit. Luckily, you shouldn't worry about this happening without your knowledge because Verizon notifies you when you're almost exceeding your limit.
You enjoy the freedom to travel to Mexico anytime without having validity concerns.
You don't need to constantly track your phone balance, as with the Pay as You Go option.
The TravelPass on your number remains active even while in the US. And you won't get charged an extra amount until you travel back to Mexico.
If you wish to enjoy these benefits of TravelPass, there are several ways you can add it to your line or number, and these include:
Through Verizon Online and doing this will require you to sign in to your Verizon account. Doing this is straightforward, and you simply need to click on "My Plan" > "Manage International Plans."
Use the Verizon App and go to "Plans and Devices." After that, follow the steps which appear on how you can add international plans.
Contact Verizon's Call Center or Customer Service representatives to inform them you wish to adjust your plan and add TravelPass. This is the most straightforward technique as you need not do anything else.
Send an SMS or text written Travel to 4004, which will add TravelPass to your existing plan.
Conclusion
If you've been wondering whether you can use your Verizon phone while in Mexico, this guide has outlined that this is something you can do. Therefore, you don't need to go through the hassle of forwarding all your text messages or getting a new SIM card.
This detailed guide has outlined where to start when looking to start using your Verizon phone while in Mexico. By doing this, you save yourself that avoidable expense of paying for the expensive roaming fees.
Frequently Asked Questions
Does Verizon Offer Coverage in Mexico? 
Yes, you get coverage from Verizon while traveling in Mexico, either for your business trip or vacation, which is very convenient if you usually use this phone carrier. 
Can You Use the Verizon Unlimited Plan in Mexico?
Yes, you could use your Verizon phone if you subscribed to the Unlimited Plan while in Mexico without any issue. This is the case when making calls, sending texts, or browsing the internet the same way you'd have done when in the United States. 
Does Verizon Charge You for Roaming in Mexico? 
Yes, Verizon charges you for roaming costs while in Mexico. This means you can continue using your domestic text, data, and call rates the same as while in the US for a flat. The charges for this will be $0.99 per minute for voice calls while in Mexico.