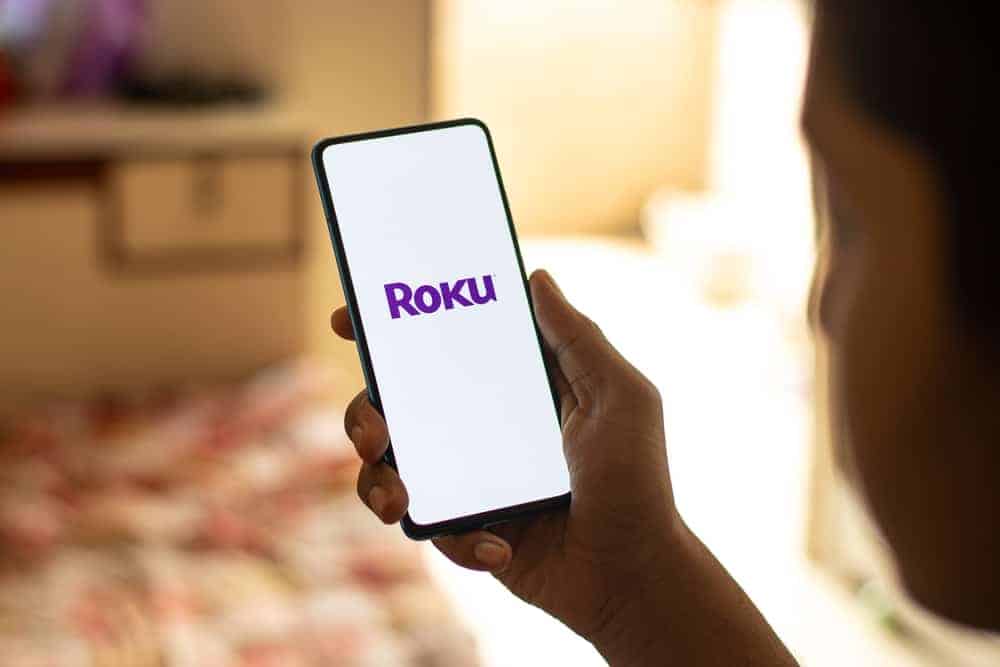 For many people, connectivity is not a problem; finding the appropriate hotspot is the challenge. When they do, they wonder, will it be compatible with my router? How about my smartphone or tablet? Can Roku connect to my laptop, tablet, or smartphone's hotspot? Well, I have good news. If you've been curious about Roku and its connection to Hotspot, this article will answer your questions.
What Exactly Is Roku?
Roku is a streaming tool that allows users to view content from Netflix, Hulu, and Amazon Prime. It's a little box with an HDMI connector that connects to the TV. The system has a remote that allows access to over 500,000 movies and television programs.
The Roku Streaming Stick is a much smaller version of the Roku, yet it still allows access to all media types. It is an excellent choice for individuals who desire the convenience of a streaming device.
To connect to the internet, you can use the hotspot feature on a device. Mostly, this is with the aid of a wireless connection, which allows people to use the internet without using a cable or other type of connection.
When you have a hotspot feature, you can connect to the internet while you are on the move. It's possible to do this with a wireless connection or a data plan for hotspot use. Also, you can connect devices to it. If you want to do this, you can use a cable or some other kind of connection.
Can Roku Connect To Hotspot?
Yes, it can. Here's how:
If you have a wireless connection, Roku can connect to the internet. In this case, the hotspot would be used by other devices that connect to the internet.
If you are already using wired ethernet from another provider and use Roku on its network, you will need a router with an Ethernet port or a wireless signal.
If you don't have a router, your Roku will be able to connect directly to your Internet service through a wired connection, a hotspot or router.
However, if you are using the hotspot as part of a cellular plan, you should review the terms and conditions of your contract. Some users realize that their contract forbids them from adding their phone connection as a hotspot.
Keep in mind that operating a hotspot consumes significant battery power. As a result, if you use your phone as a hotspot, you should keep it hooked into a charger. If it isn't, the battery will most likely be wholly depleted within a couple of hours.
Does Roku Make Use of Mobile Data?
Yes, connecting a Roku to a hotspot consumes a significant amount of bandwidth – several gigabytes each hour. Even streaming normal quality video, the Roku will consume around 600MB per hour.
If you do not have an unlimited data plan, connecting the Roku to a mobile hotspot for more than a few hours each month is just not feasible. You'll be devouring data like there's no tomorrow.
Even if you are on an unlimited data plan, you should review the terms and restrictions. Many companies may limit your speeds if you consume more than a particular amount of data each day. You may wind up having streaming issues with your Roku if this happens.
Can You Change the Roku's Connection Speed?
Suppose you have a hotspot and need to track how much data you're consuming. It could be a good idea to reduce the Roku's connection speed. However, this will reduce video quality.
The difficulty is that regulating the Roku's connection speed is difficult. In actuality, it is cleverly concealed, and you must input a secret code:
Press the home button five times on the remote.
Press the rewind button thrice.
Press the forward button twice.
If you have done this correctly, a new menu will appear.
You can then reduce the connection speed. The lower the speed, the lesser data the Roku will consume, but the worse the quality. You may also notice video pauses as it 'buffers.'
Summary
In this article, you've learned that Roku can connect to a hotspot. It is also important to note that Roku does not include an in-built hotspot. You can connect your mobile devices by enabling "WiFi" settings on your mobile device. Then connect to the "Roku Private Network."
What you want to accomplish with your Roku will determine how you connect it. Suppose you're going to gain an internet connection in your house without spending too much. In that case, a wireless connection is a viable option.
Frequently Asked Questions
Is it possible to use a hotspot with many Roku devices?
Yes, as long as each Roku device has its password. Go to your Roku's settings and select "System," then secondary screens.
Click Add a New Screen and pick the wired option. The Roku will immediately seek the hotspot and prompt you to enter its password. When the password is correct, you are connected.