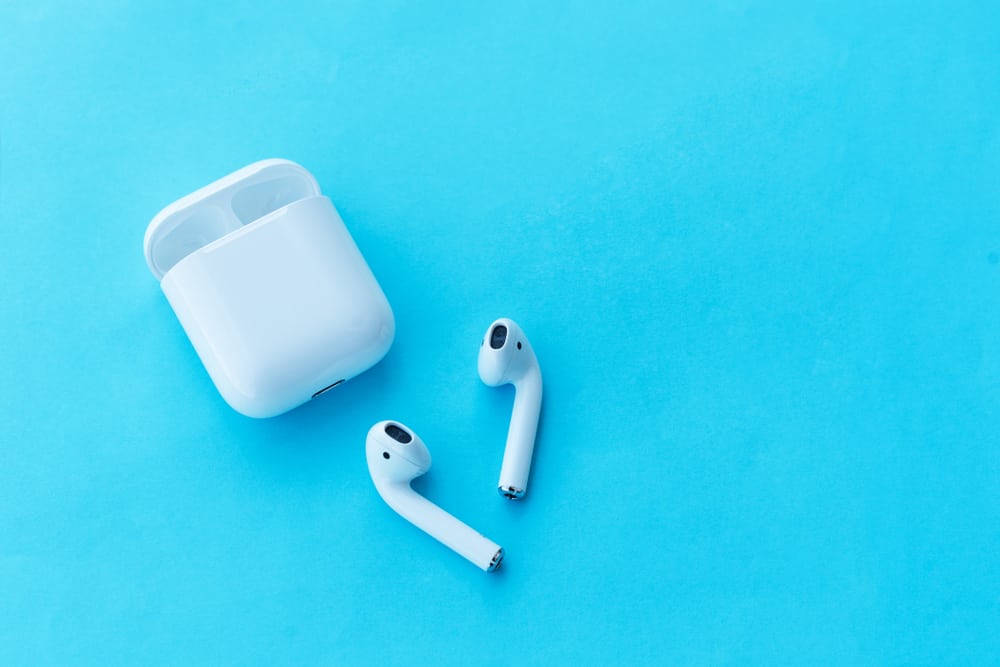 Compared to wired earphones, the AirPods are hands-free and use advanced technology to refine the sound so that you wouldn't miss anything. They are also small and comfortable enough to wear for several hours. When paired with the PS5, AirPods can take your gaming experience to the next level.
Unfortunately, you can't connect AirPods directly to your PS5. Instead, you have to use a Bluetooth adapter. The good news is that connecting AirPods to the PS5 using a Bluetooth adapter takes only a few simple steps. First, plug in the Bluetooth adapter to your PS5 through the USB port at the console's front. Next, connect your AirPods to the Bluetooth adapter.
If you've been wondering how to connect your AirPods to a PS5, this article is for you.
Overview of Connecting AirPods to PS5
If you enjoy gaming, there are several reasons to learn how to connect AirPods to PS5. First, they are cheaper than actual gaming headsets but still offer excellent audio quality. Additionally, AirPods have extended battery life which means you can enjoy games on your PS5 for several hours without interruption.
The most significant consideration when connecting AirPods to your PS5 is the type of Bluetooth adapter. The PS5 operating system will reject some Bluetooth adapters but work well with others. To avoid any inconveniences, ensure you read the reviews of any Bluetooth adapter you intend to buy to ensure it's compatible with the PS5.
Typically, adapters with Bluetooth 4 and lower can't connect to the PS5. But, Bluetooth 5 wireless adapters pair well with the PS5. Remember that this is a general rule and not a fact. It is still important to verify the manufacturer's compatibility information even if the Bluetooth adapter is a 5.0 wireless adapter.
Next, we delve into the exact steps to connect AirPods to your PS5.
Connecting AirPods to PS5: Step-by-Step Guide
Before connecting your AirPods to the PS5, ensure it has appropriately charged. If your Bluetooth adapter uses a battery, for example, a Bluetooth adapter that plugs into the PS5 controller and not the console, also ensure it's charged. After, follow the steps below to connect.
Plug-In the Bluetooth adapter to the PS5 through the USB port at the front of the gaming console.
Place the Bluetooth adapter in pairing mode.
Remember that different adapters indicate pairing mode in different ways. Typically, flickering lights show that the Bluetooth adapter is in pairing mode.
Open the AirPod case, then hold the power button at the bottom of the case.
Long-press the AirPods button until the Bluetooth adapter's lights are steady to show that AirPods paired with the Bluetooth adapter successfully.
Place the AirPods in your ears, then play a game with audio. You should hear the game's background audio on your AirPods.
If you can't hear anything on your AirPods after following the above instructions, the Bluetooth adapter pairing to the AirPods was likely unsuccessful.
To verify, follow the steps below:
On your screen, go to "Home" > "Settings."
Click on "Sound."
Go to "Audio Output" > "Output Device."
Next, scroll for the Bluetooth adapter, then click on it to pair.
If you don't have a Bluetooth adapter but still wish to connect AirPods to PS5, use a Smart TV. With this method, you'll connect your AirPods to the Smart TV instead of the PS5.
To connect, first put the AirPods in pairing mode. Next, Go To the TV main settings. Here you'll find an Accessories or Devices Menu. Wait for the "Scan for Devices" option, then click on it. Sync the AirPods to the TV to change audio output. If you place the AirPods in your ears, you'll hear the game's background noise.
Limitations of Connecting AirPods to PS5
Even though AirPods perform well when paired with PS5, you may encounter some problems. The most common problem is latency. When you have the latency problem, you might experience a few-second delay between the sound on your AirPods and the on-screen action. Commonly, the latency problem comes from a Bluetooth device that becomes slower in sending audio output to the receiving device. In addition, you also may note that you can't chat with other gamers using the AirPods. You'll need an actual PS5 headset or a Bluetooth adapter with a microphone to chat with other gamers.
Summary
As you have learned from this article, connecting AirPods to PS5 takes a few simple steps. Remember to verify that the Bluetooth adapter you wish to purchase is compatible with the PS5 operating system. Alternatively, you can sync the AirPods to your Smart TV to use its audio output instead of a Bluetooth adapter.
Frequently Asked Questions
Can I connect AirPods to PS5 without an adapter?
PS5 doesn't have in-built Bluetooth connection capability. For this reason, you'll need to use a Bluetooth adapter to connect your AirPods to PS5.
Can I chat on PS5 using AirPods?
You can't chat with other players using Airpods because the Bluetooth adapter only sends audio one way to your AirPods. You'll need an actual PS5 headset with a microphone to perform chat.
How can I tell that my AirPods have successfully connected to the PS5?
You have successfully connected your AirPods to PS5 when you hear a game's background noise on the AirPods.