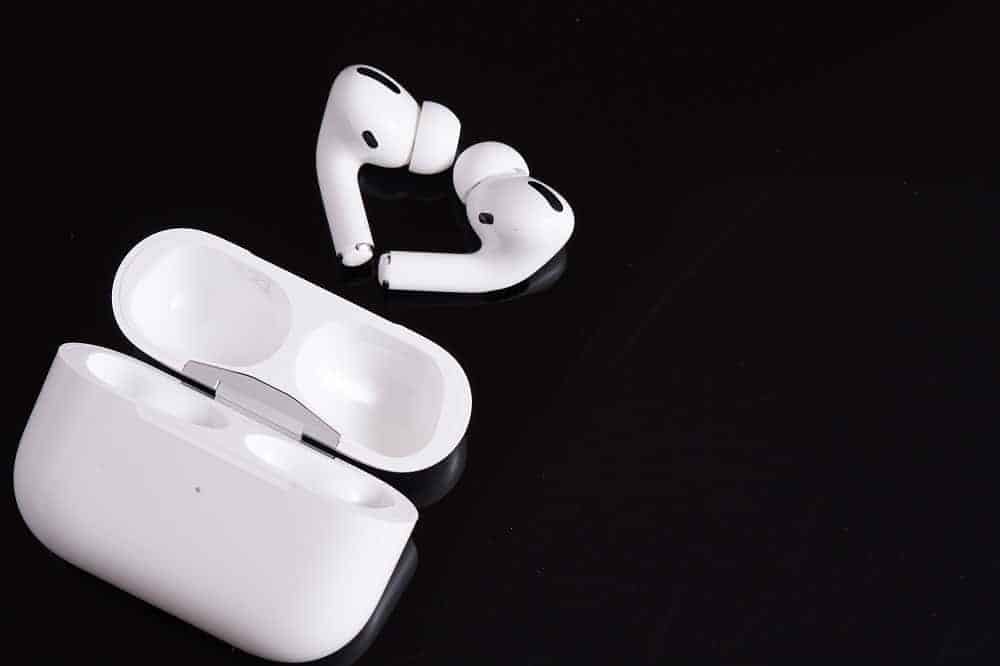 Xbox One doesn't support wireless audio transmission. You must use gaming headphones to have a great gaming experience. Unfortunately, connecting your Xbox with the typical headsets involves a lot of tangling wires, which can be very annoying.
On the other hand, AirPods provide outstanding quality audio wirelessly. They are compatible with any Bluetooth version and are easier to set up than the headphones. But, can you connect AirPods to Xbox One to enjoy the convenience of wireless connectivity and avoid the clutter?
Well, we have answered this question for you in this post. So, keep reading to know if the connection is possible and how you can do it.
Can You Connect AirPods To Xbox One?
As we mentioned above, Xbox One doesn't have Bluetooth support. There is no built-in software to pair AirPods to the gaming console or controller headphone jack.
Don't be disappointed yet. There are still ways to connect AirPods to your Xbox One. Both methods are easy and quick. We have explained them below. Find out which one works better for you.
Method #1: Connect AirPods To Xbox One Using Xbox App
Step #1: Download the Xbox App
It's possible to manage Xbox and configure it from an external device such as an IPad, Android smartphone, tablet, etc. Start by downloading the Xbox App on your particular device. Among the Xbox App features is the "Communication with friends." You can use the feature to enable the AirPods connectivity to Xbox One.
Download the app and install it on your smart device to get started.
Log in to your Microsoft account. You'll need to create a new account for free if you don't have one already. The app is very user-friendly and will guide you through the entire process of setting up your account. 
Add and link your console with the account. You'll see an option to "Add console" on the top-right section of your home screen.
Make sure that you've turned your Xbox on before clicking on the option to add a console. You should receive a prompt on the console. Click the "Enable" button to complete the connection.
Step #2: Pair Up The AirPods With Your Device
The next essential step will be to pair up the AirPods with your smartphone or tablet on which you've installed the Xbox App. Here's how to do it:
Open up your AirPods case.
Navigate to the Bluetooth settings on your device (smartphone or tablet).
Press and hold the pairing key/button on your AirPods.
Find the AirPods on the list of Bluetooth accessories on your device. Click the "Pair" button.
You should see a chime informing you that the pairing process is successful after clicking the "Pair" button. At that point, you're ready to begin using your AirPods with the Xbox.
The Xbox App offers impressive versatility. You can use it to send DMs (Direct Messages) to your friends on Xbox Network and purchase Xbox One games. The app also allows you to track Xbox achievements.
Step #3: Switch Your Xbox One
If you've not turned on your Xbox already, do so and check who is online and ready to chat with you. If you were in a chat group, you might require leaving the chat and re-joining through the Xbox App.
Step #4: Create a Party
Take your gaming experience to another level by creating a party and inviting people to it.
Here's how to do that:
Navigate to the people icon ("Social Section" on the Xbox) of the Xbox App. You should see two icons on the top-right section of your app's screen. One of these icons is a notepad, and the other is a headset.
Click on the headset icon to create a party. You may see a prompt to grant permission about the use of the device's microphone before you continue. Hit the "Allow" option, and you're good to go!
Add your friends to the party by clicking the "Add People" button. It's also easy to add specific people to your party with their gamer tags.
Click the "Send Message" button to send the invites.
Step #5: Start Chatting and Gaming!
Once you've sent the invites, people will start joining the chat group. You can also hear the audio on your AirPods. Additionally, you'll use the mic on your AirPods to communicate with your friends. You're free to invite as many people as you can, play, and leave the party at your will.
You can chat with your Xbox One gaming friends using other chat apps if you don't like the Xbox App. Discord App happens to be the most common application among gamers. However, you can also use apps like Telegram, Facebook, WhatsApp, and Skype as long as your friends have installed them. Just initiate a chat or voice call as usual.
Method #2: Connect AirPods to Xbox One Using Bluetooth Adapters
You don't have to rely entirely on the Apps to facilitate a connection between your AirPods and Xbox One.
So, here's the alternative:
Buy Bluetooth adapters and plug them onto your Xbox controller to enable it to support wireless audio compatibility.
Pair the Xbox with your AirPods and enjoy.
The disadvantage of this method is that you'll need to buy Bluetooth Adapters, which is an extra cost.
Final Words – You Can Connect AirPods To Xbox One!
Xbox One doesn't support wireless connections. Therefore, you have to find a way to enable the connection. You have two methods to do that.
One is by using the Xbox App available for both Android and iOS devices. You download the App, install it on your favorite device, and add your console to create a connection. The other method is to purchase Bluetooth Adaptors and plug them onto your Xbox.
Each method has its pros and cons. However, we recommend that you go the App way. It's more reliable, and you won't need an extra device to connect your AirPods.
Frequently Asked Questions
Can I connect Bluetooth headphones to Xbox One?
Xbox One doesn't have built-in software that can support wireless connectivity. You'll need to plug in Bluetooth Adaptors first to connect your Bluetooth headphones to your Xbox.
How can I connect AirPods to Xbox One without an adapter?
You must use the Xbox App to connect AirPods with your Xbox One. You'll install the app on your favorite device (smartphone or tablet) and create the connection from there.