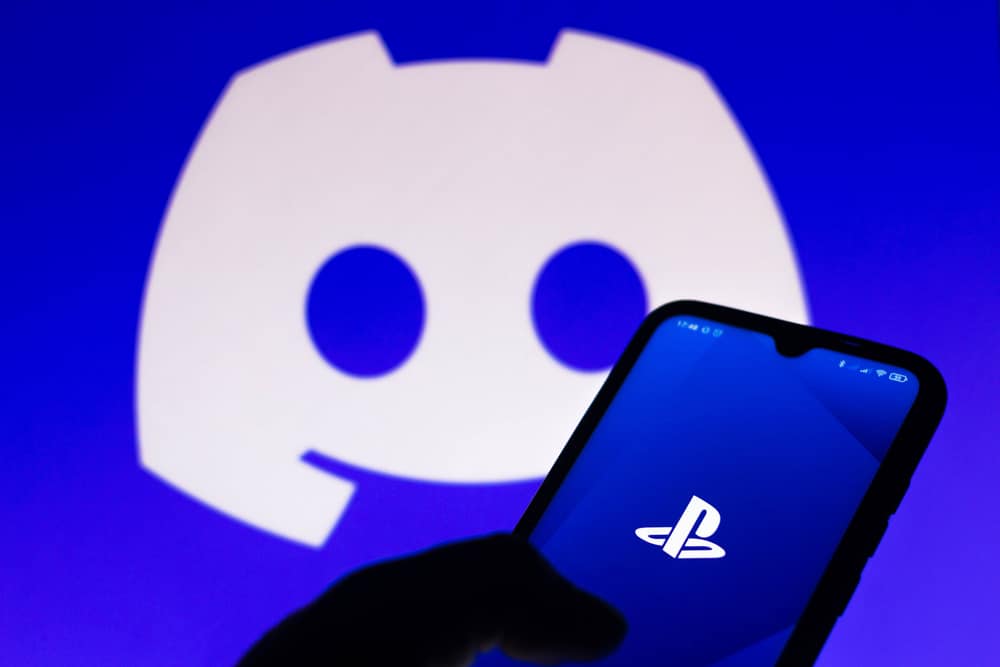 Sony surprised PlayStation fans by announcing a partnership with Discord in May 2021. The announcement came with an innovative addition- using the popular chat software with your PS4 or PS5. Discord users throughout the world will now be able to enjoy the integration. It's almost a year since the announcement was made, but only the United Kingdom and the United States have access to the new feature. 
Settling in is the best course of action. But it's not nearly as seamless as some imagined it would be. Hence, the question, "can I get Discord on my PS4?" is a recurring one. One thing is sure. You'll be able to display your PSN login and the game you're currently playing on your Discord account, just like you do with other PC games. 
Learning to use Discord on PS4 could be a challenge for some gamers. But for some first-timers, it could be a difficult situation. This article addresses some of the common issues and discusses more details.
What Exactly Is the Discord?
Discord has become well-known and well-loved among gamers all around the world. Discord has millions of active users and several benefits that make connectivity fun. 
Connecting with other players and exchanging ideas is easy here. According to our research, music bots can now be used to enhance the overall user experience of the service. If your PC and smartphone already have Discord, adding it to PS4s would be a no-brainer.
The PS4 app version of Discord is available, so getting it is even easier now. These simple ps4 hacks in the following parts show you how to get Discord on your PlayStation 4. 
As simple as the process is, you should know that it will take some time to complete it. To complete the task, you may need additional equipment. In addition to text formatting and screen-sharing, Discord for PlayStation 4 provides extra features that you will find enjoyable.
Is It Possible To Join Discord on PS4?
Yes! This is the goal behind the partnership, after all. Even if your region doesn't have PlayStation Network connectivity, you can still use the service via Discord regardless of what platform you're using. As long as your pals are on Discord and you want to join in on the fun, the PS4 Party Chat option is a good alternative.
The Discord application has increased in popularity among gamers to the point that it is difficult to articulate its benefits. Discord is one of the most popular communication services that you can imagine. 
How To Connect to Discord on Your PS4 Device
We have established the fact that connecting Discord to your PS4 is possible. The steps below show you how you can work on the setup. 
Look for the optical wires that connect your mixamp Pro TR to the PS4 to change the audio. Link them.
V-Moda crossfades, Astro TXD mixamp, or any other comparable device can be used to transfer audio between your console and PC.
In the PS4 console's sound and screen menu, select the "audio output" options. Using the primary out port, pick a digital output.
USB ports on the station can be accessed by connecting your cable's USB end. To connect your PC, use that end of the cord.
Open Discord on your PC and select "MixAmp" as your voice input device in the voice settings. The 3.5mm jack on your speaker should be used to connect your speaker. To be clear, this is the preferred method of transference. Afterward, return to your computer's audio preferences and select the PC speakers as your output source.
How Do Discord Servers Operate?
If you're using Discord, you can customize your server's name and color design. Like in chat, you can send photographs and emojis via Discord's button or emoticons. Moderators are in charge of keeping the PS4 discord servers under check. Admins of Discord can give a channel a role, add or remove members, and ban users.
The PS4 Version of Discord.
The Playstation 4 and/or its variants can be used on either a PC or a Mac.
Compatible with PlayStation 4's audio mixAmp
A pair of headphones has audio inputs through optical and USB.
For cross-platform audio, this is how you connect your Playstation 3 to a PC or Mac- a male-to-male Aux cable, an Aux splitter, and an Aux cable with volume control. 
A ground loop in an isolation circuit. Because it receives audio from the game, the mix amp will take up some ground loop noise. This is done to provide the best sound quality.
Software Requirements
Discord for PC and Mac
A personal page on the online community Discord.
Playstation's most recent updates.
PS4 Discord: Where Can I Find It?
Use a computer or mobile device owned by someone else to join Discord (especially with friends). 
Log into your account on that device.
Take a look at Discord on your Playstation Web Browser.
Log in to your Playstation account by clicking Login and entering your username and password.
Proceed to the following step or prompts once you've successfully logged in.
On your PS4, you should now be able to use Discord's basic chat service.
Summary
Discord connectivity for PlayStation 4 owners is achievable, as demonstrated in previous steps. To a reasonable extent, it's currently available to the general public, but this may depend on your location. If you follow the methods above and don't get it, you may consider revisiting the steps or checking your connection. These guidelines may seem challenging at first, but the benefits far outweigh the challenges.
For effective results, you may need simple tools. You won't have a hard time getting your hands on those because they are readily available and may even be in your toolbox. The cables and jacks must be properly attached to the ports no matter how attentive you are. Once a player can use the game's features, they will be completely sucked into the experience. Remember it is more fun when you try it with friends.