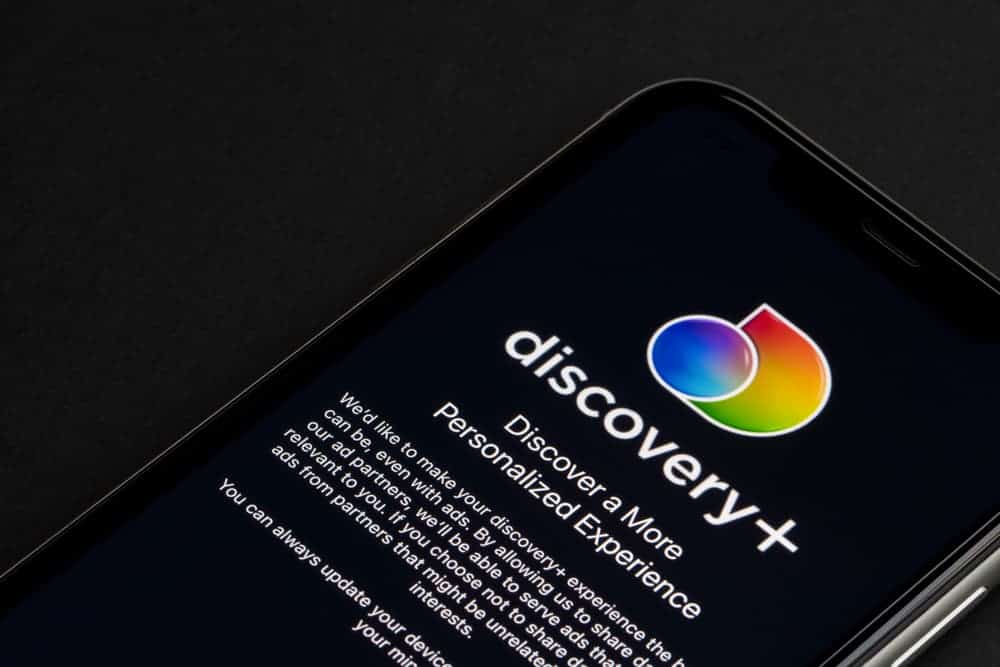 Discovery Plus (sometimes referred to as Discovery+) is a web-based streaming app owned and released by Discovery, Inc. This awesome application allows users to enjoy over 2,500 titles of trending media content, 55,000+ TV shows, and much more. With Discovery Plus, you've got all the entertainment you can imagine. 
Unfortunately, this online streaming feature is accessible on Xbox and numerous other gaming consoles, except PlayStation 4 (PS4). But, you may have heard rumors that it's still possible to watch Discovery+ on PS4.
So, is it true; can you get Discovery Plus on PS4? 
If you're looking for an answer to this question, then you're reading the right post. We have got you covered on this and much more. Keep reading. 
Watching Discovery Plus On PS4
There's no native application for PlayStation consoles to get Discovery Plus so far. In other words, it's not possible to watch Discovery+ on your PS4. Luckily, there are easy workarounds to access the streaming platform on PS4, as you'll find out below. 
Workaround #1: Use Secret Web Browser
Generally, Discovery Plus allows excellent compatibility with third-party devices. Additionally, you can stream it directly via a web browser. The good news is that PS4 comes with secret browser support, and you can use it to access Discovery+ services.
Here's how to do that:
From your PS4 home screen, go to "Settings."
Scroll down to "Users and Accounts."
Next, choose "Link with Other Services" just below "Privacy" from the sub-menu. 
Click on one of the most appropriate secret websites on the right-hand side.
For example, you can choose Twitter, and after that, select "Link Account."
You'll then see a pop-up window appear, asking you to enter your account's (Twitter) login details. Hit on the Twitter icon there, and you'll be redirected to the platform's homepage. 
You can search any web domain on the search box from the page.
You can also choose YouTube and follow the steps described above. Once you're on YouTube's main page, search Discovery Plus and enjoy access to all the entertainment that you want. 
Workaround #2: Utilize Your Smartphone and TV
You already have a PS4 console, which means you also have an HD smart TV. It's also most like that you have a smartphone. If so, why don't you utilize this existing equipment to access Discovery+ in the highest video resolution possible?
These are the steps you need to follow:
Step #1: Create an account and pay for a subscription
Make sure that you have an active plan. Go to the Discovery Plus website. Once you're there, choose the "Start Free Trial" button and complete the sign-up process. Choose a plan, create your account and pay for the subscription. 
Note: Discovery Plus isn't available in some countries. You may not be able to access Discovery+ in your country. 
Step #2: Download and Install Discovery+ App
Download and install the Discovery+ app on your smartphone. This app is available for Android (Play Store) and iOS (App Store) devices. 
Step #3: Log In to your Discovery Plus account
Once the installation process is complete, open the app. You'll be prompted to login in. Enter the credentials of the account that you just created (in Step #1 above) to access the Discovery Plus library. 
Step #4: Connect Both your Phone and TV
You must ensure that you connect both your phone and TV to the same Wi-Fi network. Your smart TV will easily connect to your home wireless network. Hopefully, your TV mode has support for AirPlay or Chromecast. You'll use one of these technologies to screen-cast the Discovery+ to your TV. 
Step #5: Play and Enjoy
Now that everything is set, begin playing your favorite videos with the Discovery Plus app on your mobile. Once you start playing, you'll see a Screen Cast icon appear on the top-right corner of your TV screen. 
Final Words
We haven't heard any news about the launch of the Discovery+ app specifically for the PS4 consoles. But, you don't have to wait for the application to gain access to the world of entertainment. You can still get Discovery Plus service using the easy workarounds described above. Take advantage of the PS4's secret web browser or utilize your smartphone and TV to enjoy the service.
Frequently Asked Questions
How much is Discovery Plus?
Discovery+ Subscription plans are very budget-friendly and cost-effective, considering all the entertainment you'll gain access to. The price starts from $4.99 per month for the plan with an ad and $6.99 per month for the plan without an ad. 
What should I do if my address is denied access to Discovery Plus?
You can use a Virtual Private Network (VPN) if your IP address is denied access to Discovery Plus.