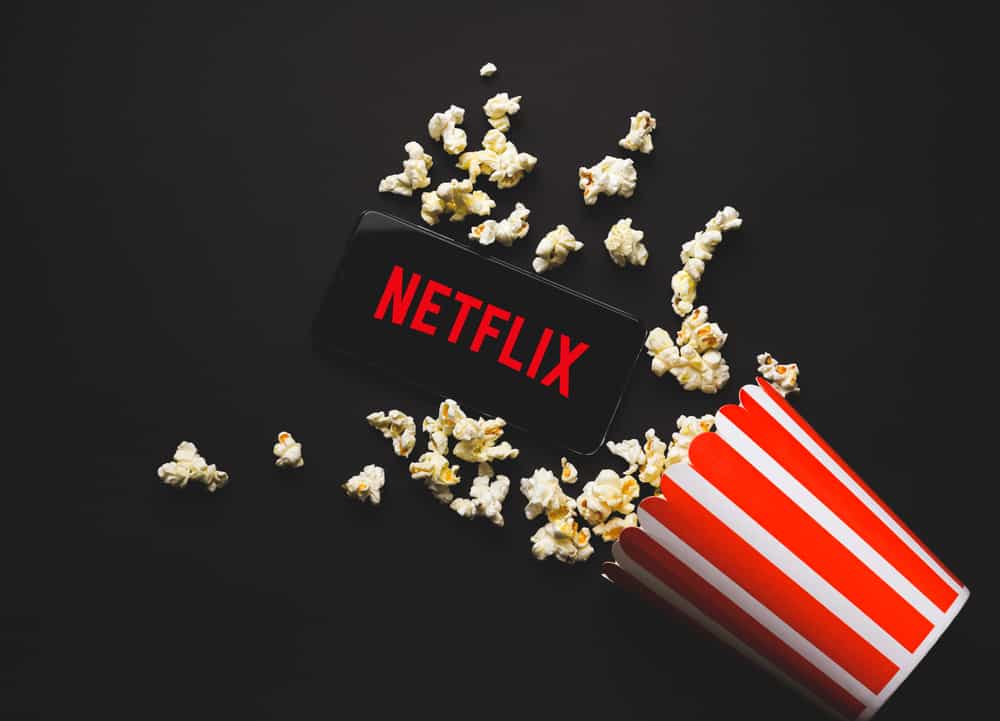 If you're wondering, "How can I watch Netflix on Discord?" we've got the answer. Yet, before we get to the technique, let's discuss Discord and address the issue.
In the beginning, Discord was a platform for gamers to speak with each other in-game. Discord channels and the ability to do more than communicate have made this app popular. It has been popular among the general public and gamers over the past few years.
Streaming Netflix live on Discord is possible due to the ability to converse via a voice channel. There's no doubt about it, but it's a bit of a challenge. I'll show you how to stream Netflix on Discord so that you can watch a movie with your friends.
Streaming Netflix on Discord
To begin streaming Netflix on Discord, we will need to address several issues. The main problems are a black screen and DRM protection for the audience.
If you've ever tried to stream Netflix on Discord, you'll know that the screen goes dark. Here's how you can use Discord to stream Netflix.
Step #1: Download the Discord App
On PC and Mac, you can use Discord via the web browser or the Discord app. As a result, you won't be able to watch Netflix using Discord if you use the online version on your PC or Mac.
On your PC or Mac, you'll need to download the app. Get the discord app for your PC from the discord website.
You can sign in using a QR code on your mobile app. You can also enter your username and password into the discord app.
Step #2: Turn the Hardware Acceleration Off on Your Browser
The most common problem with streaming Netflix on Discord is a black screen. The only thing you see on the other end is a black screen.
Have you ever wished to view Netflix on Discord without seeing a black screen? If so, you need to turn off hardware acceleration in your browser. We will discuss the methods for disabling hardware acceleration on different browsers.
To follow the instructions, navigate to your chosen web browser page, look in the settings for "hardware acceleration," and disable it. Follow these steps to disable the hardware acceleration on different browsers.
Turning Hardware Acceleration Off on Google Chrome
Navigate to the vertical three-dot menu in Chrome's upper right corner. Click "Settings."
Take a look under "System" in the left-hand sidebar. Then click on "Advanced," then "Use hardware acceleration when available," and turn it off. Restart Chrome after disabling the toggle.
Turning Hardware Acceleration Off on Microsoft Edge
Click the horizontal three-dot menu in the upper right corner of Microsoft Edge. After navigating, click on the "Settings" menu.
Turn off the "Use hardware acceleration when available" toggle in the system settings. Restart your browser to start streaming Netflix.
Turning Hardware Acceleration Off on Mozilla Firefox
If you use Firefox, go to the three-dot menu in the top right of the browser and click "Options."
You'll find the "Performance" section at the bottom of the "General" menu. You will find a checkbox that reads "Use suggested performance settings" here.
You can deactivate hardware acceleration by unchecking this checkbox. Uncheck the option to use hardware acceleration when possible.
Step #3: Play Netflix on Your Browser and Set the Discord App for Streaming
By now, you have deactivated hardware acceleration. You can now stream Netflix to your friends on Discord. Follow these steps to get Discord ready for live streaming.
Stream your favorite episode or movie on Netflix using your chosen browser. Start Discord after pausing your movie or TV show.
Go to the "Gear" icon. You will find it next to your name in Discord's lower-left corner. Discord settings will start as you do so.
Add your game by clicking "Add it!" next to "Not seeing your game?" in the left sidebar on the settings page.
Do you want to see programs that are running in the background? Select "Apps," and a dropdown menu will appear.
Add your browser to the game list by manual.
Stream the movie or TV show you want to watch by clicking the "Stream" icon. It is above your login on the server where you want to watch it. You can join a voice channel. After entering, select the Netflix browser from the 'Share screen' option in the bottom left.
Choose a video resolution and a voice channel for the movie. You can only stream in 720p at 30 frames per second if you have Discord Nitro. To stream Netflix in 1080p/60fps on Discord, you'll need a Discord Nitro membership.
To begin streaming, click on the "Go Live" Button after selecting the channel you want to broadcast.
Members of the server can now join you in a Netflix party of their own by clicking on the "Live" icon in the voice channels.
If you'd like to end the watch party for everyone in the voice channel, click the "end call" button on the toolbar.
On Discord or anywhere else, it is illegal to stream Netflix according to Netflix's Terms of Use. Streaming Netflix on Discord is not something we support, but it's helpful to know how to do it if you must.
Summary
Even if you've figured out how to stream Netflix on Discord, you might wonder if it's unlawful. The answer is a resounding "yes." It is illegal to share Netflix and other platforms with friends on Discord. We hope you found this helpful post. Happy Streaming!
Frequently Asked Questions
What's the best way to stream Netflix to my Discord server?
Streaming Netflix to Discord requires you first to disable the black screen. By following our instructions, you will be able to stream Netflix on platforms like Discord. 
Why does my screen go black when using Discord to watch Netflix?
The dark screen is a common problem with streaming Netflix on Discord. Disabling hardware acceleration on your browser can solve this issue. We have given all the instructions above.
Can I use screen share to stream Netflix on Discord?
To view movies with your friends, you can set up a screen share group on Netflix and share your account. You can show off your gaming prowess or chat with friends on Discord, but it offers more. Its high-quality streaming is a great way to help friends watch a movie together or play games.