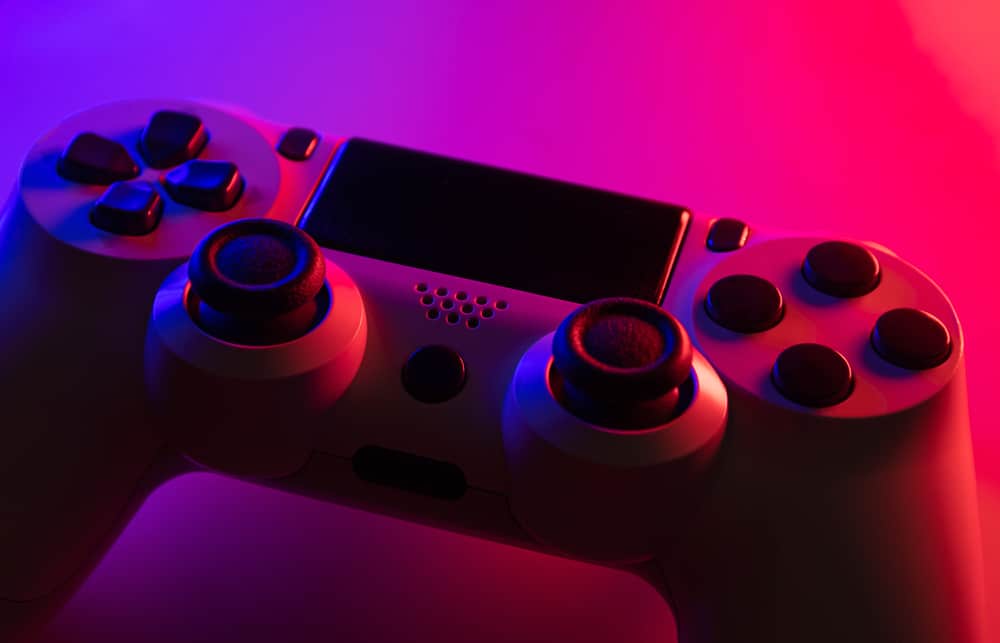 The easiest way to deactivate your primary PS4 is on the console itself. All you need to do is follow these quick steps:
Go to Settings.
Go to Account Management.
Go to "Activate as your primary PS4"
Click deactivate and confirm.
In addition to using the console to deactivate your primary PS4, you can also deactivate it online without the system. No need to search endless forums to find out how. I will detail everything you need to know below.
What Does Deactivating My Primary PS4 Do?
You may be wondering what the point of deactivating is. Or perhaps you know the basics, but don't know everything that it does. Whatever the case may be, there are six different features that get disabled when you deactivate your primary PS4.
Theme sharing
Application sharing
PlayStation Plus benefit sharing
Remote play access
Automatic downloads
Offline access to digitally purchased games
The first three features are mostly for other users on your primary system. Two of these three have to do with your purchases. The other users will no longer be able to use any themes or applications you've purchased. Additionally, they will not benefit from your PlayStation Plus Subscription.
The last three features affect you more specifically. One of them is that you will no longer be able to connect to your PS4 via remote play. The next one means that your console will no longer automatically install pre-ordered games or games purchased through the PS app.
Lastly, if your console is offline, you won't be able to play the games you purchased online even if they are downloaded. This also affects other users on the PlayStation.
How To Deactivate Primary PS4 on the Console
Now that we've covered what deactivating your primary PS4 means, let's get into how to do it. As mentioned above it is easiest when done on the PlayStation itself. If you are not able to, skip ahead to the next section.
Your console will have to be connected to the internet for this method to work.
Start with the TV and PlayStation on. Go to the upper row of icons. Then go to the far-right side and click on "Settings".
In settings, go down to account management and select it. The icon should be your PlayStation avatar.
Scroll down to the second option from the bottom and select "Activate as your primary PS4". Even though your system is already active, the option will still say activate instead of deactivate.
In the activate menu there will be the option to activate and deactivate. The activate option will be grayed out since it is already active. Select the deactivate option and hit "Yes" to confirm.
You can use this method as many times as you want. This makes it the best way to deactivate compared to the next method. Make sure to deactivate your primary PS4 before selling it or getting rid of it.
How To Deactivate Primary PS4 Without the Console
Sometimes you will need to deactivate your primary PS4 without access to the system. This could be because you didn't do it before getting rid of it. It is also possible that the PS4 no longer works.
Thankfully, there is a way to deactivate your primary PS4 without the console. All you need is an internet connection, a device to access a website, and your PlayStation account credentials. It is important to note that this method deactivates all devices associated with your account.
Go to the PlayStation official website. Sign in to your PlayStation account.
On the homepage at the top right, you should see your avatar. Click on the avatar then select Account Settings.
In the settings, there is a section called Other Settings. Find device management and click on it.
Now you should see a couple of subsections. Click on "PlayStation Consoles".
In this section, you should see all of the PlayStation devices associated with your account. On the bottom right you will see a button that says "Deactivate all devices". Click the button and confirm when it asks you to.
In addition to deactivating all consoles, the other problem with this method is that you can only use it once every six months. This is fine if you don't plan to deactivate consoles in this way frequently but it can be annoying.
What if I Want To Deactivate Before 6 Months?
There are plenty of reasons you might want to deactivate using this method before the six-month cooldown is up. The reasons don't matter as much as whether it is possible. Unfortunately, it depends.
In order to deactivate a primary PS4 after using the online method recently, you need to contact PlayStation support. If the region you live in does not have PlayStation support you likely won't be able to deactivate early. 
If you are in a supported region, follow these steps to deactivate your primary PS4 without having to wait.
Go to the official PlayStation website and Sign In.
Click on support on the navigation bar at the top of the page. Then click the second support button that pops down.
Now you need to get to the contact support page. You can do this by clicking on any category on the support page. 
Once in a category, click on a topic and then a problem. This will bring you to an article. 
Ignore the article and scroll to the bottom of the page. There you will see a button to Contact Support. Click on the button.
Now that you're on the contact support page you need to select the account: Security category.
This should open up some options below the categories. Click on the one that says "Device deactivation".
When you do it will pull up some instructions. Scroll down until you see the option for a live chat. 
Click on the live chat and eventually someone will be along to help you. Explain the situation to them and they should be able to help deactivate your primary console.
Let us know in the comments if you have any other tips on how to deactivate your primary PS4.