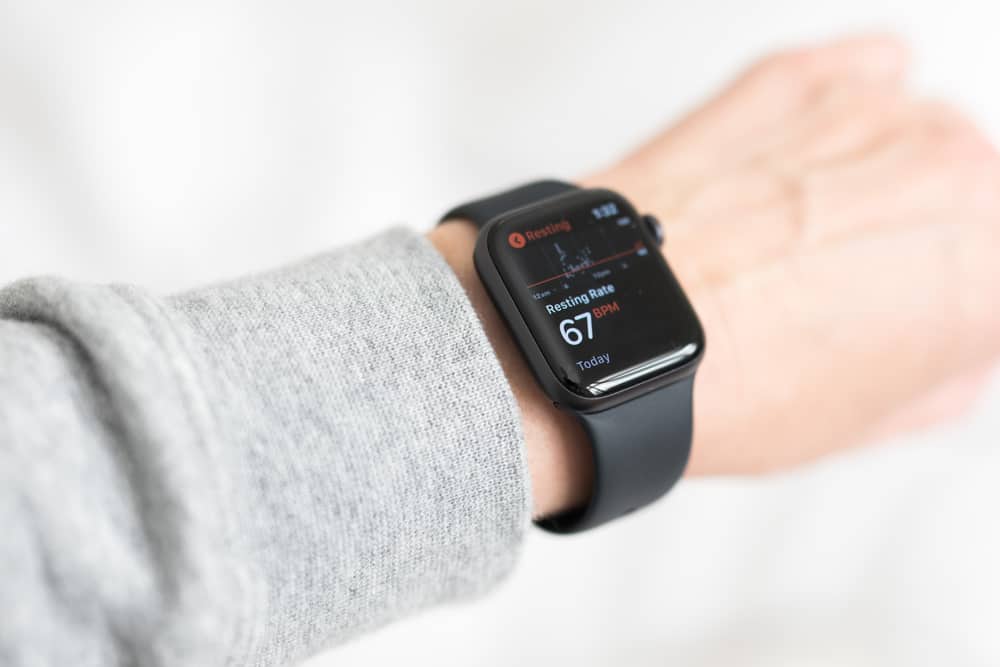 The Apple Watch Series 1 was first revealed in September of 2014, and while it was not the first smartwatch, it hit the market under much anticipation.
Apple has been a forerunner of new technologies for years. One thing that has made the company successful is its knack for giving customers a high-quality product the first time around. Once Series 1 was on the ground, Apple listened to customers' needs and wants. Subsequent versions of the Apple Watch had more in-depth and user-friendly options, including cellular service.
Does an Apple Watch need a Data Plan?
The answer to this question depends on the series of Apple Watch that you have. As we said, Apple quickly added features that consumers wanted as they developed new versions. This included heart rate monitoring, ECG capability, and fall detection.
Arguably the most requested feature was cellular data.
You do not need a cellular data plan for your Apple Watch; however, you now have the option to add a dedicated line for your Apple Watch if it is Series 3 or newer.
Series 1 and 2
The first Apple Watches were excellent as long as your actual iPhone was nearby.
Apps were available on the Apple Watch, but they were essentially piggybacked off the app from your phone. The watch itself didn't have GPS, nor could users make calls unless connected to Wi-Fi.
Watches from these series were considered accessories rather than a stand-alone devices. Like other smartwatches and fitness trackers of the time, the Apple Watch 1 and 2 showed notifications for calls, texts, and other apps, but to respond.
Series 3 and Newer
Fast-forward to September of 2017, when the Series 3 launched. Features included built-in GPS, heart rate monitoring, Siri, water resistance to 50 meters, and highly anticipated cellular service.
With cellular capability, the Apple Watch became an independent device that could entirely operate without a linked cell phone nearby. This freed Apple Watch wearers to leave their phones behind when it was inconvenient to carry.
All Apple Watch Series 3 have GPS. This built-in GPS function relies on Wi-Fi when available or from the connected iPhone's cellular data through Bluetooth.
After the Series 3 Apple Watch became a raving success (having GPS and LTE), Apple decided to continue offering GPS and LTE for all subsequent launches.
Do I Need a Cellular Data for My Apple Watch? 
Starting with the Apple Watch Series 3, you have the choice of two options: GPS or GPS + Cellular.
Here's the difference:
GPS
An Apple Watch with only GPS does not have cellular capabilities. Therefore, having a data plan for your Apple Watch is not possible.
With this watch, you will receive notifications and even be able to respond to texts and calls only if your phone is nearby: the same scenario that was true for the very first Apple Watch users.
Starting price for these watches is considerably less than an Apple Watch of the same generation and size with cellular capability. Without the cost of an additional data plan,  Apple Watch without cellular function is a lot less expensive.
GPS + Cellular
On the other hand, if you purchase an Apple Watch with cellular, you can buy a data plan so that your watch functions just like your phone. You can leave your phone at home and still make and receive calls, answer texts, and operate apps regardless of your phone's proximity.
For many people, this has been a big selling point, but for most, it is a modern convenience.
A few things to remember if you choose to add a data plan for your Apple Watch:
You should have the latest software updates on your iPhone as well as your Apple Watch.
The data plan you choose needs to be from the same carrier that your iPhone has service with.
Although you have the freedom to leave your iPhone behind, the phone will still hold authority over any applications that you have on your phone and watch.
Your service plan for your Apple Watch should be around $10 per month.
Flexibility with the Cellular Option
However, just because your phone has the ability to use cellular data, that doesn't mean you have to have a data plan.
If you get a separate data package for your watch but then see it is not worth the extra money, you can cancel the plan when your commitment is fulfilled, keeping the watch and letting it function as a watch that has GPS only. Similarly, you can purchase an Apple Watch with cellular and opt not to activate a data plan right away. For a little more upfront cost, you can have the option to add the data plan later if you see that it would be useful.