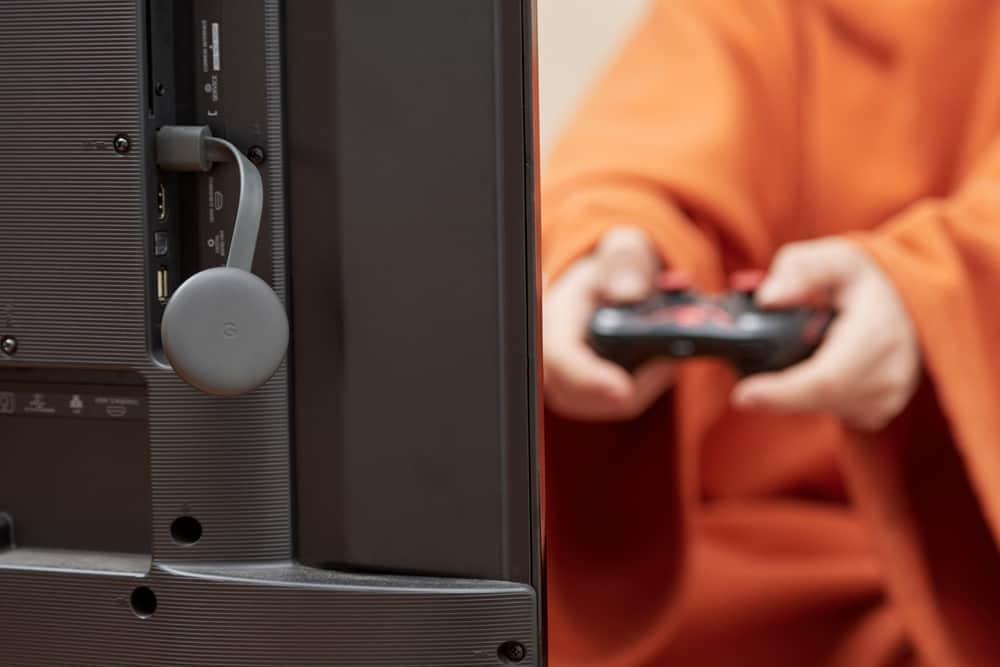 Newer smart TV models are more likely to have Chromecast built-in, but this varies depending on the manufacturer and the television model. Check to see if your specific television carries Chromecast.
In some cases, you can count on every TV from a specific manufacturer to have Chromecast. Others only offer this on certain models. Keep reading to learn which popular brands feature Chromecast, how you can find this out, and what to do if your television does not have a built-in service.
Popular Smart TV Brands With Chromecast Built-In
Most popular TV brands have at least a few models with Chromecast built-in to the television's software. These include:
Google offers a more definitive list at the bottom of its "Chromecast built-in" page, but there are a few simple ways to determine your television's capabilities.
Sony
There are plenty of smart Sony TVs that have Chromecast built-in, but you may need to enable the feature to get the chance to enjoy it. You can also use this method to check and see if your Sony TV has Chromecast.
Press the "Home" button on your Sony TV remote.
Access the TV settings.
Go to "App," then "System App."
Look for "Google Cast Receiver" or "Chromecast Built-in."
Enable this (if present).
If you can enable this feature, you can then use Chromecast to screen mirror from your mobile device.
Vizio
Not only can smart Vizio TVs use Chromecast, but they work perfectly with Google Assistant as well. This allows you to control your Vizio TV from any device using thousands of Chromecast compatible apps. You can also use Google Assistant to:
Turn on music.
Adjust lighting.
Switch to your favorite shows and movies.
As long as your Vizio TV is newer than 2016, you should have Chromecast built-in.
TCL
Chromecast is a major feature on many TCL models, including:
X2 55 and 65 inch 4K QLED Android.
C2 49, 55, 65, 70, and 75 inch 4K UHD Android.
P20 55, 60, and 65 inch 4K UHD Android.
If you have one of these models, check out this video to learn how to use Chromecast on your TCL Android device.
Hisense
Hisense is another major brand that has some newer models with Chromecast built-in. The easiest way to check with these devices is to go through and attempt to add using the Google Home app on Android or iPhone.
Install the Google Home application on your respective device.
Open the app and tap the "+" in the top left corner of the screen.
Select "Setup New Device."
If your Hisense TV has Chromecast, it will show up in the application at this point. You can use this method to search for other compatible televisions in your home.
Popular TVs Without Chromecast
While Chromecast is an attractive feature that manufacturers usually only benefit from implementing, you'll be surprised to find a few popular brands that do not offer it built-in.
Two major examples of this are Samsung TVs (usually the regular varieties) and LG.
Samsung
While several Samsung smart TVs have Chromecast built-in, you will need to purchase an additional device to get this feature on base models.
Samsung is still a major powerhouse in television and streaming, so you should not have a problem setting up a system that works for you.
LG
LG is a popular TV brand, even without Chromecast capabilities. These televisions utilize their own screen-sharing software, LG Smart Share, to accomplish tasks similar to what Chromecast covers.
You can still get Chromecast on your LG television, but you need to purchase a compatible device and set it up.
How to Get Chromecast on Your TV
For smart TVs and regular TVs that do not have built-in Chromecast capabilities, you can purchase a Chromecast device that connects directly using your television's HDMI port. This device allows any television to become Chromecast capable, and you can even use it with other visual devices like projectors. To use this device:
Plug it into your TV's HDMI port.
Connect the Chromecast device to a power source (wall outlet or your TV's USB).
Download the Google Home app.
Tap "+."
Setup the new device.
Follow any on-screen instructions to get your Chromecast device set up, and when you are done, your TV will have access to all the Chromecast benefits.
Summary
Chromecast is useful for many tasks, including streaming, playing music, browsing the web, and so much more. You can cast more than 1,000 compatible apps onto your TV for a big-screen experience, but you need to make sure your television is capable.
Taking the time to dig into your settings can help uncover this information or allow you to enable this feature, but devices without innate Chromecast capabilities can use a simple device to obtain this skill.