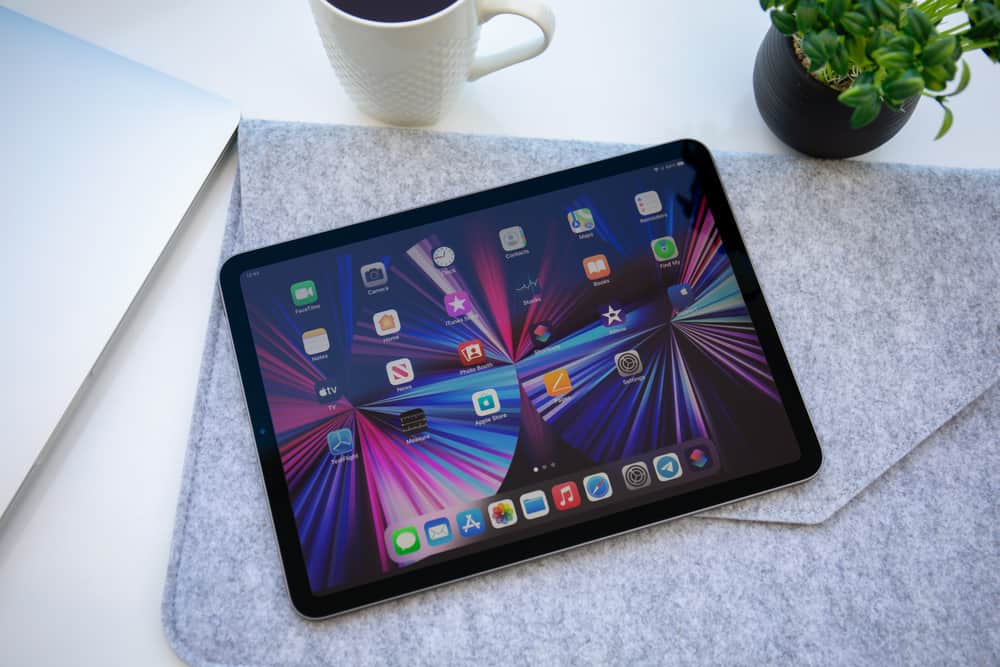 The current iPad Air (4th Generation) does not have a 3.5mm headphone jack, only a USB-C charging port. Each previous iPad Air generation includes a headphone jack.
The debate around this topic is thick, but most people are concerned with how they can plug headphones into their iPad Air without the 3.5mm headphone jack. In this article, we look at the potential motivations for removing the headphone jack and your options for connecting headphones, earbuds, and speakers to your iPad Air.
Why Apple Removed The Headphone Jack From the iPad Air
While the fourth-generation iPad air came out in 2020, Apple has been deleting the headphone jack from product designs since 2016. It is unlikely that they will bring this back to the design, especially with the shift toward wireless listening devices.
While wired headphones are still preferred by many, wireless listening devices are becoming more popular because of their:
Lowering costs.
Ease of use.
Mobility.
Compatibility.
Apple made a preemptive decision that has yet to pay off completely, and this does not prevent you from using headphones, earbuds, or speakers with your fourth-generation iPad Air.
How To Use Headphones With iPad Air
The best ways to use headphones with your iPad Air (4th Generation) include:
USB-C headphones.
Using a USB-C to 3.5mm adapter.
Wireless headphones.
The method you choose depends on what you are willing to carry around, the headphones you want to use, and the quality of sound you expect.
USB-C Headphones
If you are okay with purchasing headphones designed to fit your phone, you can look into those with a USB-C connector instead of a 3.5mm headphone jack. These plug directly into your iPad Air (4th Generation) like they would a headphone jack, and you do not need to carry around adapters or other gear.
These are a younger technology, and there are not many options out there, but major brands such as Samsung have moved in on the territory. We expect to see more available in the next few years.
USB-C to 3.5mm Adapter
If you already have a pair of headphones you want to continue to use, prefer the quality of wired headphones, or are just more comfortable with this traditional appearance, Apple offers a USB-C to 3.5mm adapter to connect these devices.
While purchasing another device is not ideal given what you invested in your iPad air, even the Apple-branded adapter is not very expensive. For a few dollars more, you can purchase an off-brand option that features another USB-C port so you can listen to music and charge your iPad Air simultaneously.
If you are in the market for a new pair of headphones you can use with multiple devices, consider purchasing ones that come with an adapter like the Logitech G333. Opting for a trusted brand and a tried-and-true design can let you get the most out of your iPad Air.
Wireless Headphones
Not everyone wants to move to wireless headphones, and understandably so. These are often more expensive than wired headphones, and they aren't the best choice if you lose headphones easily. You also bear the responsibility of keeping your wireless earbuds charged.
There are still benefits to consider, the first of which being how easily they connect to your jack-less iPad Air (4th Generation).
Wireless earbuds are much easier to use while mobile, and you don't need to worry about getting tangled up in wires. This can help out a lot if you don't want to be tethered to your iPad Air while listening, although you do need to stay in range.
Bluetooth capabilities have come a long way, and sound quality is on the rise. A pair of AirPod Pros pair seamlessly with your iPad while offering active noise cancellation and an adaptive equalizer. If those are beyond your budget, cheaper Bluetooth earbuds provide the same opportunity. 
Summary
Whether you agree with the decision to remove the headphone jack on the most recent iPad Air or not, there is little you can do to stop Apple's shift away from the 3.5mm jack. It is better to learn what your options are so you can connect to headphones, earbuds, and speakers whenever you need listening privacy.
Whether you want to hold onto wired headphones you already have or jump on the newest technology; there are ways to get the iPad Air to work for you.