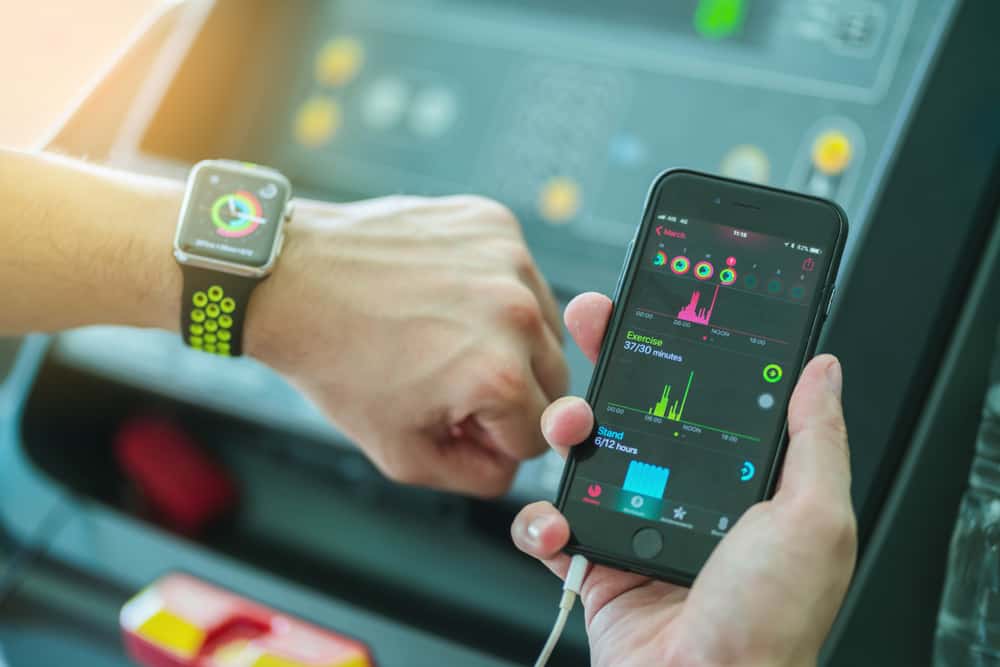 The Apple Watch is among the best and most precise smartwatches you can find on the market today. Besides being used for communication purposes, this device's popularity stems from the fact that it can be used as a personal workout assistant. The Apple Watch allows you to monitor your steps and thus know the number of calories used during a workout.
The accuracy of the Apple Watch in tracking your steps is something you should be concerned about as this directly affects your overall fitness. However, you'll be glad to know that the Apple Watch does an excellent job tracking steps, and its accuracy falls within 5% of the actual number of steps taken.
Therefore, it's evident that the Apple Watch undoubtedly is among the most accurate smartwatches on the market. If you want more insights on this gadget's accuracy, read on to see whether this smartwatch will be the perfect pick to get the best picture of your actual activity level.
This guide will also look at a few frequently asked questions linked to the accuracy of the Apple Watch at tracking steps. Let's get started.
What's the Accuracy of the Apple Watch?
As a passionate workout enthusiast, you want your fitness tracker to be as accurate as possible. After all, only with a precise tracker can you know whether you're attaining your exercise goals to achieve the desired improvement in your overall wellbeing. With that said, you should remember that no perfect fitness tracker guarantees 100% accuracy.
However, you'll be pleased to learn that the Apple Watch is one of the best fitness trackers you can find today because it boasts superb results at tracking steps. One study by Stanford University proved this fact by showing that the Apple Watch's accuracy falls within 2.5% of the number of steps taken. Therefore, the Apple Watch will report 9,750 to 10,250 steps after taking 10,000 steps.
In addition, another study stated that the Apple Watch had an accuracy of 5% to the number of actual steps taken. In this case, the Apple Watch, after every 10,000 steps taken, records 9,500 to 10,500 steps.
With such an exceptional accuracy, it's proven that the Apple Watch is undoubtedly very accurate at tracking your steps. This makes it thus the best pick if you want a fitness tracker that promises to consistently offer you accurate and reliable results. Therefore, you'll be able to monitor your workout progress better.
How Can You Calibrate Your Apple Watch for Accurate Fitness Tracking?
For you to make the most out of using an Apple Watch, it needs to be calibrated for the step length and other factors for better tracking. But for this to happen, you must first ensure your Apple Watch is allowed to track your location for distance and motion calibration.
Here are the steps you should follow to enable motion calibration and distance on your Apple Watch.
1. Open the Settings app on your iPhone.
2. Click "Privacy".
3. Press "Location Services"
4. Toggle on the "Location Services".
5. Scroll down and click "System Services".
6. Enable "Motion Calibration and Distance".
After you're through with these steps as mentioned above, go ahead and start to calibrate your Apple Watch. Subsequently, your Apple Watch will calibrate itself automatically when you undertake an activity (e.g., jogging or walking outdoors) every 20 minutes.
Summary
It's advisable to keep track of your steps even though you aren't a professional athlete, as this motivates you to lead a more active and healthy lifestyle. Doing this also encourages you to keep walking and have more fun in the process. However, the question of how precisely the Apple Watch does at tracking steps is often a subject of intense discussion.
But after reading this guide, you shouldn't have any concerns about the Apple Watch's accuracy, which is possible thanks to the GPS Tracker and Accelerometer. Therefore, you can confidently use this device to monitor your steps and the distance covered during your workout. This will help you attain your workout goals and be more motivated to stick to your exercise routine.
Frequently Asked Questions
Why is my Apple Watch step counter inaccurate?
While the Apple Watch is one of the best fitness trackers you can find, it still can make an error when counting how many steps you've taken. Different reasons might cause your Apple Watch's inaccuracy, including the following.
• Inaccurate personal data such as your height and weight are usually used when determining the stride length and number of steps you've taken. This information must be up-to-date and precise for your Apple Watch step counter to be accurate in its readings. 
• Your Apple watch is too loose. Make sure to rectify this issue by making sure that the watch fits perfectly well and lies comfortably on your wrist.