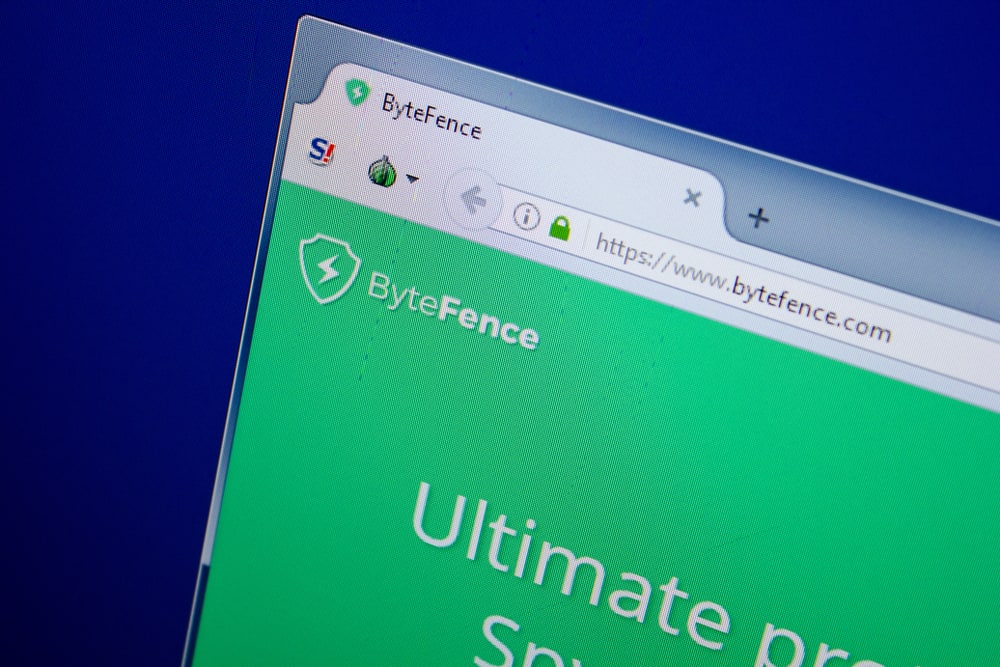 ByteFence is not a virus but rather an anti-malware or antivirus tool. You should install an antivirus program on your computer to keep harmful software like viruses at bay. So how did ByteFence get on my PC? 
When installing new drivers, ByteFence is often installed on the computer. ByteFence is one of the applications that could be pre-installed on your computer if you have recently updated your PC's drivers after installing an operating system.
The purpose of ByteFence is to perform a scan on your PC to identify any potentially harmful software. It will tell you how many potential threats it has identified after it makes a discovery.
In this guide, you will learn more about how ByteFence gets on your PC and how it works.  
How Does Anti-Malware Get Into Your PC?
ByteFence is a Windows security application that blocks malicious software like spyware and adware. The primary goal of most browser hijackers is to redirect users to a phony search engine and collect data about their online activity. 
You need to have downloaded and installed anti-malware software from the official website to protect your computer against malware. When installing an antivirus program, you should follow the same steps when installing any other program, such as a game or an application.
However, it's important to remember that there are alternative ways to acquire malware; for instance, some software already has some malware hidden. This preexisting program gets exploited by ByteFence.
Downloading some programs from the Internet may result in potentially unwanted programs (PUPs). Antivirus software labels these programs malicious because their installation is typically unexpected/welcomed. 
How To Prevent the Installation of Malicious Applications While Browsing
Suppose you'd rather not have apps installed while browsing; go to your PC's Control Panel and block the automatic installation of unwanted applications. Ads on sketchy websites can direct users to malicious destinations or prompt unnecessary software installations and downloads. It's risky to go to their links. Refusing such offers before finishing a download or installation is always the safest course of action. 
Of course, occasionally, they may also show up on reputable sites. Clicking such fictitious links often redirects to other websites. Some automatically start the download of malware without the user's knowledge. You can avoid this by having software like ByteFence, which guards your online activities. 
How To Remove ByteFence From Your Computer?
An antivirus is useful software, but it can sometimes have disadvantages. You might decide to uninstall ByteFence. Antivirus software consumption is very demanding in both RAM and hard drive space. 
Therefore, it can cause the computer's performance to suffer significantly. The scanning technique may potentially contribute to delays in the network.
Bytefence Anti-Malware may be identified as a potentially unwanted program (PUP) by the main security software, so removing it is as simple as installing a professional anti-malware application and letting it do its thing. Delete Bytefence Anti-Malware from your computer manually if you so choose.
To uninstall ByteFence needs, you need to follow certain steps.
Step #1: Locate ByteFence
Go to your Control Panel. Next, you enter your program files. Now, you will see ByteFence. An easier way to do this is by simply typing "ByteFence" on the Cortana application on your PC. This will lead you to the file location.
Step #2: Uninstall ByteFence
To uninstall ByteFence, simply right-click on the file and click "Uninstall".
Antivirus software consumption is very demanding in both RAM and hard drive space. This can have an impact on the computer's performance as a whole. The scanning technique may potentially contribute to delays in the network.
Conclusion 
ByteFence is a very useful software; it is safe, and you can keep it or delete it. There are three options to avoid installing the software. An undesirable program like ByteFence or my things should be noted before installing them.
You should be careful when you download new applications – always know the legitimacy of the source of the software and additional information about apps you download with it. Learn to keep your antivirus software and malware protection updated. Use your antivirus software to detect potentially unwanted applications.
Frequently Asked Questions 
Is ByteFence a good anti-malware?
Yes, ByteFence is a good anti-malware. It is seen as a PUP; according to security researchers, users should remove ByteFence immediately if they already have an antivirus on their PC. For example, you should not have Windows Defender enabled and ByteFence installed on a Windows PC. Both antiviruses will contend with each other, thus leaving your PC in a vulnerable state. 
What purpose does ByteFence serve?
ByteFence is an anti-malware, anti-spyware, and anti-adware application for Windows systems. Its primary purpose is to protect your PC from threats that may want to steal your personal information, hold your PC for ransom, or corrupt your files. It is useful to have an antivirus tool like ByteFence on your PC.