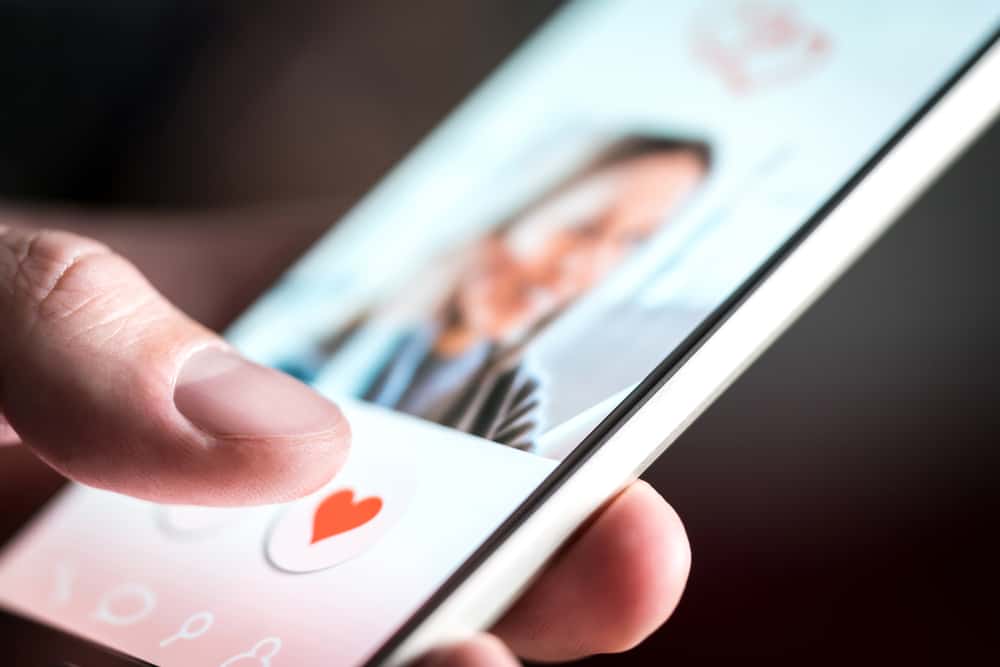 If you have used dating apps like Tinder, Bumble, Match, and so on, you will know they are addictive. You may spend hours swiping and liking photos and videos on a dating app. But, the question comes: How do dating apps make money by their users swiping and liking photos and videos?
Generally, most dating apps are freemium, which are free to download but charge a premium for special services. Beyond subscription, dating apps can also make money by advertising and affiliate marketing. 
Like most businesses, dating apps rely on sweetened entry deals to lure people into downloading the app. After downloading the dating app, the user will soon realize they are out of free swipes or have to subscribe or pay for one feature or the other.
This guide will emphasize some of the most common channels dating apps use to generate revenue.
Monetization Strategies Dating Apps Use
Globally, the online dating app industry is one of the most lucrative industries, with an estimated value of USD 8 billion in 2022 and forecasted to grow to USD 12.25 billion by 2030. There is no question that dating apps have become a cash cow.
So, whether you are simply curious about dating apps or want to develop a dating app, here are some monetizing strategies most dating apps use.
Method #1: Subscription
The most obvious way dating apps make money is through subscriptions. But do people actually pay for a dating app subscription? Yes, quite a considerable amount of people pay for dating app subscriptions. According to a post in the New York Times, about 70% of Tinder's revenue is generated from subscriptions.
This subscription is often paid for annually, biannually, or monthly. Also, dating apps make their subscription quite affordable as the industry is very competitive.
Here's how dating apps make money from subscriptions.
Since most dating apps are freemium, dating app developers lure people into buying subscriptions by locking certain features.
Subscription plans often come in different packages (basic, gold, platinum, VIP, and so on) to unlock different features on the dating app.
Paid subscribers are encouraged by removing ads for them.
Some dating apps encourage users to subscribe by letting them choose a match with specific profiles (e.g., geolocation, verified profile, and so on).
Subscribing to a dating app premium service is not mandatory but recommended to enhance your experience.
Method #2: In-App Purchases
Another no-brainer strategy dating apps make money is through in-app purchases. Social media, games, productivity, and even dating apps take advantage of this strategy to increase revenue.
In-app purchases on dating apps are one of the developers' most straightforward strategies to make money. It can be anything from more swipes to increasing profile visibility. Dating apps offer several in-app add-ons that users can buy to enhance their experience with the app. Note that in-app purchases are not mandatory.
Here's how dating apps make money from in-app purchases.
Dating apps like Tinder sell packs of SuperLikes to their users to increase their odds of getting a match.
Some dating apps have in-app currency users can buy and use in the app for several things.
Some dating apps sell unique emojis other than the regular ones, like the Rose in the Hinge dating app.
Generally, in-app purchase is a strategy almost all app developers use to monetize their apps.
Method #3: Sponsored Advertisement
Several dating apps have users from all around the world. And some of the most popular dating apps in the industry, like Tinder, Bumble, and Match, have users counting in millions.
These dating apps run sponsored advertisements, which is another very profitable option. Because of how vast and diverse the users of dating apps are, it makes one of the best places to advertise products. Hence, various industries like greeting cards, food and beverages, florists, and so on, target this audience for their brand promotion.
Here's how dating apps make money from sponsored advertisements.
Dating apps can make money by displaying ads when users are swiping to find a perfect match.
Some dating apps run ads as a banner at a more affordable rate.
Video ads are also common and profitable as dating apps often charge higher for this type of ad.
Most dating apps give users ad-free access when they have an active subscription.
Method #4: Affiliate Marketing
Affiliate marketing is another brilliant way dating apps make money. It is similar to traditional advertising, but this time, the dating app earns money on clicks or transactions performed through the ads.
Here's how dating apps make money from affiliate marketing.
Some dating apps partner with a specific product or service company similar to their niche and advertise their product on their app to earn a commission for products sold via the ads.
Dating app developers can earn a commission from affiliate agencies or marketers who want to target specific users.
A dating app makes more money through affiliate marketing when they promote products or services related to its niche.
Conclusion
As you can see, there are several strategies dating apps use to make money. However, not all strategies are equal, as each has its benefits and drawbacks. For example, charging customers for a new service can confuse customers and require more justifications. Also, advertising is beneficial when it is capable of offering scalability.
Frequently Asked Questions
Are paid dating apps worth it? 
If you are someone looking to find the perfect match for you, then a premium dating app is what you need. Switching over to the paid version of dating apps offers you additional features and a higher success rate in finding the perfect match. 
How do I start a dating app? 
The first step toward starting a dating app is finding a niche. A niche can be anything, such as lifestyle, sexuality, location, etc. Next, have a business model to decide what will be free and what will be paid for. Next, hire a developing team to build the app; several freelancers can help with the development phase. When the app is fully developed, launch it.