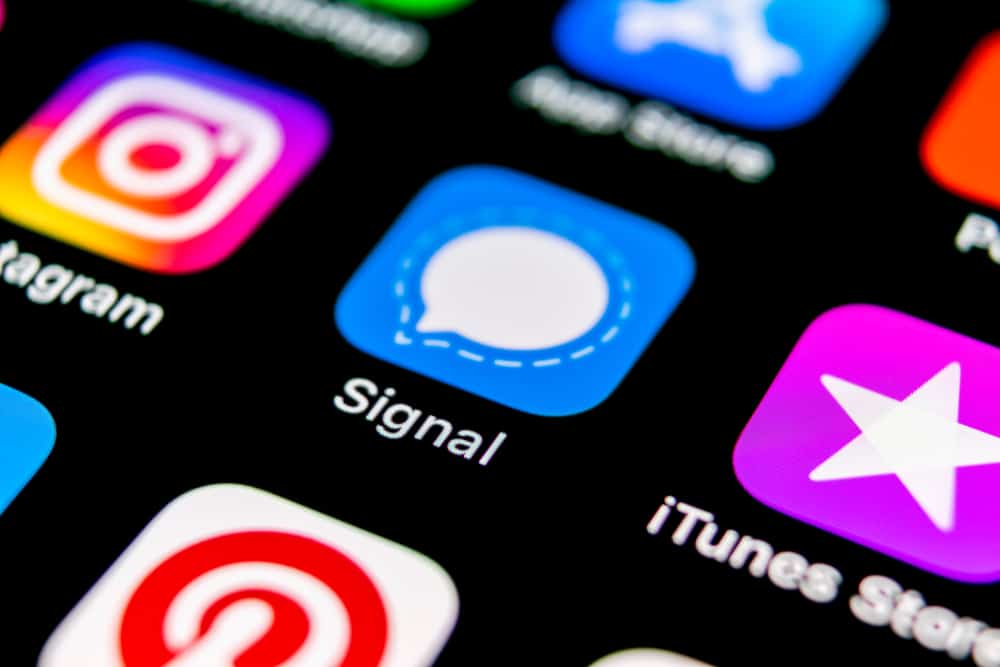 Thanks to today's digital realm, communication among people are streamlined, allowing for a smooth exchange of ideas and information. The Signal app is one such app at the forefront of this improved communication. This messaging platform guarantees end-to-end encryption of video and audio calls as well as text messages.
But if the thought of using this app which is beloved among many for its privacy, has come to mind, the question of how Signal funds its operation is one you must have. If so, you're in luck, as you'll be glad to know that the Signal app receives its funding solely through donations from companies and persons across the globe.  
If you want a better idea of how Signal got to where it is now, read on as this guide takes a closer look at how it generates its money. This is vital if you're somewhat skeptical whether Signal sells your private data to earn money, as with other messaging platforms. In addition, you'll learn about some of the frequently asked questions that many people often ask about the Signal app.
Donations and Grants
The Signal non-profit organization, known as Signal Technology Foundation, was formed for social or public benefit rather than to make money. This is why receiving donations is one of the primary ways this company gets the necessary financing to continue its operations. The donation they receive comes in all currencies as well as cryptocurrencies.
Signal's funding from the different donors helps pay for recurrent costs such as paying staff, the app's development, and ongoing server and bandwidth maintenance. It's thanks to this funding that Signal has gone on to become one of the best alternatives to the WhatsApp messaging platform.
Signal, in line with its philosophy, doesn't reveal the identity of its primary donors. That said, some of its major donors are known, and these include;
Elon Musk: The founder of Tesla and one of the wealthiest persons in the world, is an avid fan of Signal. His love for Signal was after his disappointment with the latest WhatsApp terms and policies. As a result, he made a significant donation to Signal in 2020 and 2021.
Freedom of Press Foundation: This non-profit organization had sponsored Signal for many years paying for its development expenses even when 501(c) (3) non-profit status was still pending.
Open Technology Fund: This organization donated nearly $3 million between 2013 and 2016.
Knight Foundation: This is another organization that funded Signal from 2013 to 2016.
Shuttleworth Foundation: It also issued funding to Signal between 2013 and 2016.
Summary
Since its launch in 2014, the Signal app has quickly gained many fans and become one of the go-to messaging apps for most people, with more than 40 million users. This hype stems from the fact that many smartphone users today are more conscious of privacy and see Signal as a safer app to safeguard their private conversations.
And to ease any concerns about whether Signal is selling your private data, this guide has detailed the various ways it gets its funding. With this information, you can now enjoy peace of mind knowing that Signal is a safe app to use, thanks to its end-to-end encryption.
Frequently Asked Questions
The Signal app is today developed by a software company known as Signal Messenger LLC, which was started by Brian Acton and Moxie Marlinspike in 2018. The company belongs fully to a tax-exempt non-profit organization that Moxie and Brian formed in 2018. 
Is the Signal app trustworthy?
Using the Signal app is completely free. Therefore, you can use this app to make audio and video calls and send messages to your family and friends without paying a penny. This app lets you share videos, pictures, and links with any other messaging platform. Some attributes that make Signal safer than other messaging apps include the following.
• Disappearing messages.
• Local backups.
• Encrypted voice and video call.
• View-once only media.
• Registration lock.
• Incognito keyboard.
• Invite to group chat.
These many privacy-centered measures make Signal an ideal choice as it encrypts all your conversations. 
What server does Signal use?
Signal doesn't rely on physical servers or own any data centers and instead depends on centralized services maintained by Signal Messenger. It's thought that Signal uses Microsoft Azure and Amazon Web services cloud-based platforms. 
What are the downsides of using Signal? 
While using Signal has many benefits, this app isn't perfect and has a few drawbacks.
• The Signal app can be buggy when operating on iOS gadgets such as the iPhone. 
• The Signal app is still yet to be widely embraced across the globe. 
• You need to add your telephone number during the sign-up process. This is one thing many persons might find frightening as the phone number is quite sensitive and is the last thing you'd want in the wrong hands.