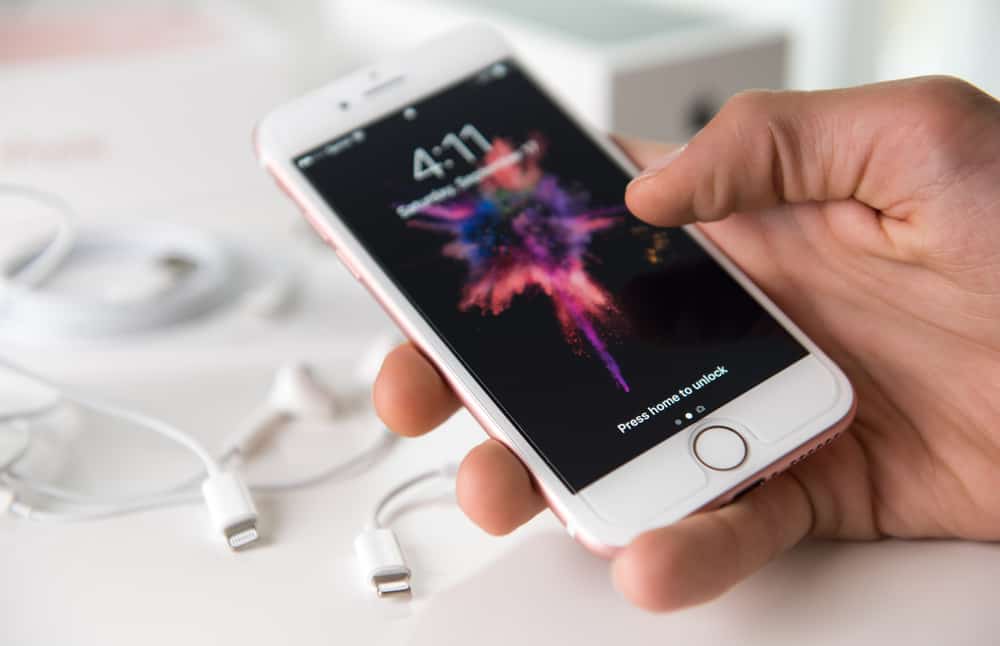 If you're an iPhone lover, you know the itch of getting your hands on the latest iPhone as soon as it is launched and trying out all the latest features and updates. However, spending hundreds of dollars every time a new model is released can be hard, and sometimes, you're just locked in with your traditional carrier, making it difficult to switch your phone.
However, if you're a Sprint customer, you're in luck because you can benefit from the company's iPhone Forever program.
With the iPhone Forever plan, you can lease an iPhone for 1.5 years, but if a new iPhone is released after 12 months, you can upgrade your phone without extra charges. This plan works with any plan offered by Sprint, and all you'll have to do is pay some extra cost along with your phone bill each month.  
Interested to know more about how the plan works, how much it costs, and who's eligible for it? Read on to know. 
How Does Sprint iPhone Forever Work?
Sprint's iPhone Forever program allows users to upgrade to the most recent iPhone. The program costs $22, and all you have to do is just bring your old iPhone to Target, Best Buy, or any Sprint retail store. You upgrade it there and then, and you'll be good to go. You can also get the upgrade by calling Sprint or visiting their website. 
The best about this program? It's not just a one-time upgrade. You are eligible for a new iPhone every time a new model is released as long as you're in the program. Plus, it's an excellent option for Apple fanatics who want the latest model but are forced to stick to their older one unless they're eligible to get an upgrade according to the old subsidized model. 
For such users, leasing is cheaper than purchasing a new model, and it's clear to see why. Let's consider this with an example.   
Let's assume that an iPhone will cost you $649.99 if you pay the total price upfront to Sprint. And if you choose Sprint's 2-year financing program, you'll have to pay $27.09 for 23 installments, and for the last one, you'll have to pay $26.92. Compare that with $22, and it's clear that you get to save some money on the monthly bill. 
With that said, you should also keep in mind that you don't ever own the phone. However, the program is good enough if you tend to buy out your contract to upgrade each year. 
At the time of writing, after the T-Mobile and Sprint merger, T-Mobile's Forever Upgrade (announced after Apple announced the iPhone 13) is available for existing users. You can get up to $800 off every two years as long as you're in the program. So after every two years, you can get the latest iPhone model and enjoy up to $800 off when you trade your phone. 
Who Should Get the Sprint iPhone Forever Plan?
Keeping in mind that this is just another phone plan, you might not find it too appealing, or it might not work as well as it does for your friend. But it's hard to deny that it's a good plan. Instead of paying a hefty amount and signing a 2-year contract, you can just pay a little more each month. This way, you enjoy the new model without spending a lot, and you can upgrade to a new phone just a year after the lease. 
The bottom line, if you always love to get your hands on the new iPhone as soon as you can, this plan is for you. 
Summary
The iPhone Forever program by Sprint is a great way to get a chance to upgrade your iPhone to the latest model without paying hundreds of dollars upfront for it. And all of that, with just $22 per month on top of the cost of your data plan. And with T-Mobile's Forever Upgrade plan, you can get up to $800 off when you trade your iPhone for an iPhone 13.