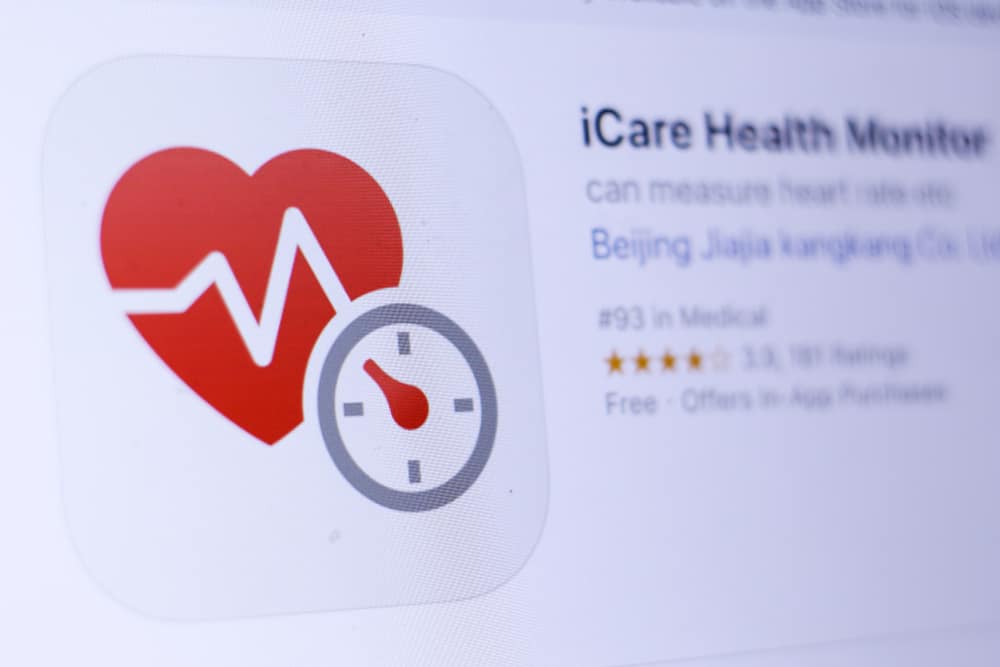 The iCare app is a location-sharing software that helps you keep track of your friends and family. With the app, you don't have to constantly be on a call with your loved ones to know their whereabouts. One of the biggest features that separate iCare from other location-sharing apps is that it is an app for the family. So how does the iCare app work?
For the iCare app to work, first, you need to have access to the internet and enable GPS and location on your iOS device. To ensure privacy is not breached, you must create a circle and can only share your locations amongst the people in that circle.
The iCare app has many enticing features that every average family or colleague would find quite useful. This guide will elaborate on how the iCare app works and some of its enticing features.
How Does the iCare App Work?
The way the iCare app works is relatively simple. Once you install the iCare app from the App Store, launch it, create an account and grant the app permission for some system features. You must give the app permission to access your location, internet connection, and Camera. The camera permission is not for taking pictures of you or invading your privacy but for allowing you to access or take pictures using its in-app messaging feature.
When you grant the app all the permission it needs, you can then go ahead to create a circle. When you add a family member or colleague to your circle, they reserve the right to accept or decline your request. You cannot keep track of anyone without their permission, and they also reserve the right to leave the circle whenever they feel like it. However, you need to be a premium subscriber to access more features. 
Features of the iCare App
The iCare app has many features that you would find very useful. Below we highlighted some of the standout features of the iCare app.
Real-Time Location Tracking
With the iCare app, you can pinpoint the exact location of your family and friends registered on the platform and who belong to the same circle. And it would tell you their last location a couple of minutes ago and their location in real-time. So, in the case of an SOS, you can see precisely where the device is and what route they are following, making it easy to locate them.
Instant Notifications
Another feature of the iCare app is that it offers you an instant notification. Let's say, in an instance, your loved one sets out to go to school, work, or a trip; whenever they get to their destination, iCare sends you instant notification of their arrival. This ensures that you are with your loved ones and keep track of them without having to call them all the time to ask how far they have gone.
Location History Reports
The iCare app also records every location reached by your loved one. So, if you'd like to check their movement activities on any particular day or week, you can always pull up the history and view where they were and at what time. This feature saves the route they go through for the whole day, every location they stop, and for how long.
In-App Messaging
So, while you keep track of your loved one with this app, you can also use it as a messaging app. While using it as a messaging app, you can send texts and images to your loved ones. If, for instance, they are in a location and would like to ask them for something, rather than calling, you can easily send them a text with a picture if you desire via the messaging app.
Unlimited Location Adding
If you're interested in going on a family trip to a destination, you can easily search for the location in the "Find Location" dialog and get the status of the place. You can add it to a travel destination in your circle, and everyone can view the location. If it seems like an interesting place, other people in the circle can show interest and make it a group destination. Also, with the iCare app, there's no limit to how many locations you can add.
How To Create an iCare Account
You can create an account with the iCare family app with your phone number or Facebook account.
Conclusion
Having a space where you can sync the real-time location of your family member in an invite-only circle helps to ensure everyone is safe. With iCare, you get all this and more. However, the best part is that you can use it for free, but there are some paid features in the app.