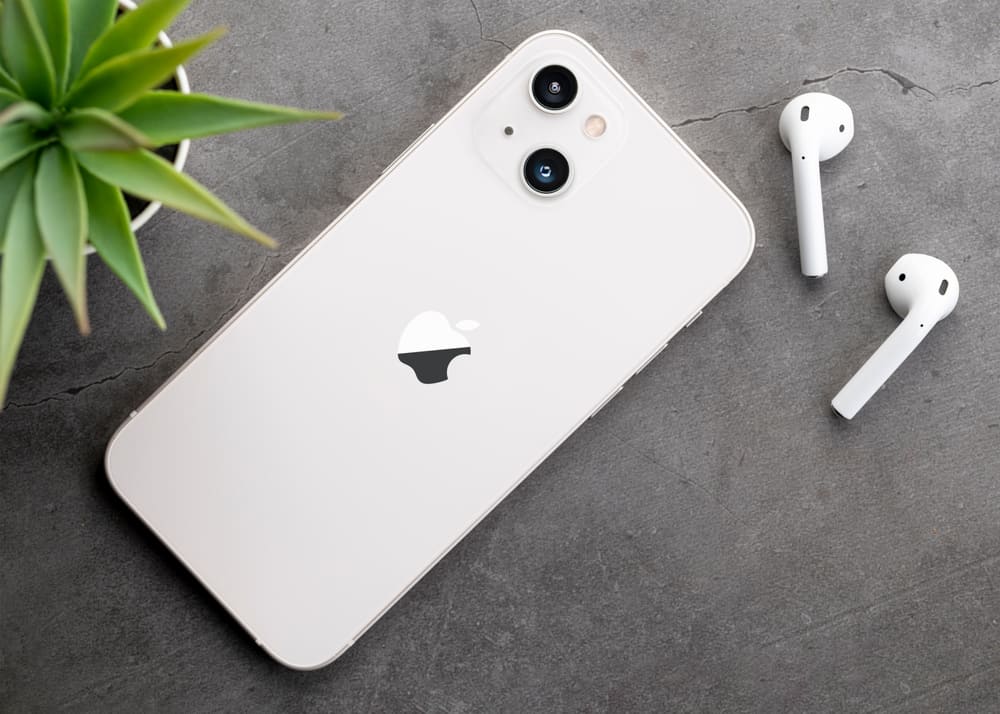 Wireless headphones remove the headache of disentangling tied-up chords of the traditional headphone. AirPods are one of the best performing wireless headphones in the market and are an excellent addition to your tech accessories. However, you may encounter connectivity problems if you walk too far away from your connected device, which begs the question; how far do AirPods reach?
Apple suggests that connected AirPods can reach a distance between 30 and 60 feet (10 and 18 meters). Further tests by technology enthusiasts have shown that the maximum range you can use connected AirPods is 131 feet (40 meters). The Apple-recommended distance is the optimal range, where the AirPods performance is best. Most users have reported their AirPods exceeding the optimum range without cutting off, but most cut off after the range of 40 meters.
This article examines how far AirPods reach, how to connect them to your device, and other related content.
How Far Do AirPods Reach?
Apple transformed the way we make calls, listen to music, and do other activities with the launch of the AirPods in 2016. There are three AirPods generations today, with each subsequent one coming with improved unique features.
Before we get down to how far you can go with your AirPods before losing connectivity, let's look at the two range types applicable to this discussion. These are the optimal and the maximum range.
Optimal Range
When designing a product, the company sets a specific range within which the features and performance of that particular product are at their best. For the AirPods, these features include sound quality during playback and clarity of voice when speaking with someone over the phone. The optimal range for the AirPods is 30 to 60 feet (10-18 meters).
Maximum Range
It's human nature to try to overstretch the performance of products to test how far they can go. Through this trial and error, the farthest you can go without losing connectivity of AirPods is approximately 131 feet (40 meters). Beyond this range, your AirPods disconnect from your device, and you cannot listen to music or receive calls.
The maximum range you get from your AirPods depends on the connected device's BlueTooth version. AirPods use BlueTooth 5.0 and connect to almost any device with BlueTooth despite their BlueTooth versions. Most up-to-date Apple devices use BlueTooth 5.2 and work seamlessly with AirPods.
Here is a comparison of the maximum ranges for different versions of BlueTooth:
Bluetooth 3.0 reaches up to 33 feet (10 meters).
Bluetooth 4.0 reaches up to 200 feet (60 meters).
Bluetooth 5.0 reaches up to 800 feet (240 meters).
Besides the connected device's BlueTooth version, various factors affect the AirPods' maximum range. These include whether the device is an Apple or Android device, how old it is, and environmental factors. For this reason, you will not always get the maximum range indicated for your device's BlueTooth version. For instance, if your iPhone uses BlueTooth 5.0, it doesn't mean your AirPods can retain connectivity to a maximum range of 800 feet.
How Do You Pair AirPods to an iPhone?
AirPods pair effortlessly with an iPhone, making it easy to listen to music, make calls, and send commands to Apple's virtual assistant, Siri, without keeping your phone in your hand. Follow these steps to pair AirPods to your iPhone:
Put your charged AirPods in the case and close it.
Open your iPhone by swiping up the screen from below.
Open the AirPod case; ensure the AirPods case is close enough to your phone.
A prompt to pair your phone to the AirPods will appear on the screen.
Tap "Connect" and follow the instructions that appear on the screen.
Complete the pairing process by pressing "Done."
Summary
The maximum range AirPods can reach without losing connectivity is 131 feet (40 meters). Apple's recommended range is 30 to 60 feet, but this is the optimum range if you won't lose connectivity performance. However, the maximum range your AirPods reach depends on your connected device's BlueTooth version.
Frequently Asked Questions
How far does AirPods Pro reach?
AirPods Pro uses Bluetooth 5.0 and can theoretically reach up to 800 feet. However, due to various compatibility and environmental factors, the maximum range these AirPods can reach without losing connectivity is (131 feet or 40 meters).
Do AirPods lose volume as they age?
Yes. AirPods lose volume gradually with continued use. Hence, replacing the AirPods after realizing that the volume become poor is recommended for your enjoyment.
How long do AirPods last?
AirPods have an estimated lifespan of two years of continual use. This period may vary depending on how often you use your AirPods; the more frequent the use, the shorter the lifespan.
How long do AirPods batteries last?
A single charge of your AirPods batteries can give you up to five hours of playback time and up to three hours of talk time. Moreover, if you charge your AirPods for 15 minutes, you can get up to three hours of listening time and two hours of talk time.