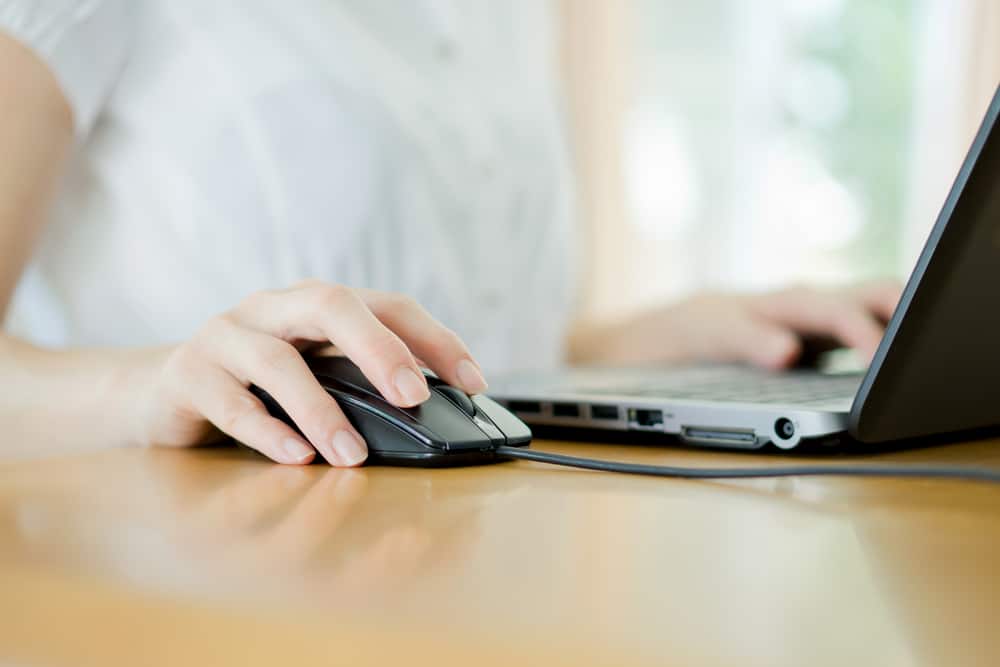 A computer mouse is a mouse-shaped hardware input device that you use to control the cursor on your computer. Have you ever wondered if you would be able to give your computer instructions perfectly without using a mouse?
Well, the answer is yes and no. Using your computer without the mouse would mean that you have to memorize all the commands on the computer. Now, you will agree that the mouse is an essential component for the computer to function well because all you have to do is control your cursor with the mouse to give your computer commands.
Functions of a Computer Mouse
Here is a list of the functions to give you more idea about the mouse and what it does:
The mouse helps you move the cursor from one point to the other on your computer.
It serves as a pointer.
The mouse is used to open files, folders, programs, and all on the computer.
It is also used to highlight texts or select files and documents.
With the help of the mouse, you can move files, folders, and applications with the "drag and drop" method.
You can use the mouse to discover the function of an object on the computer.
The mouse is also used to scroll through long lists of documents, a web page, etc.
The functions of the mouse aren't limited to the ones listed above. The mouse has many other functions that can be used to carry out commands on the computer.
How Long Does a Computer Mouse Last?
This question is one of the frequently asked questions about a mouse. The reason is that most people find out that their computer mouse doesn't last long from when it was purchased. The truth is, getting a mouse that lasts long isn't very easy. Nonetheless, you should have an idea of the average life span of a mouse.
The durability of a computer mouse solely depends on the quality and nature of the inner components, which allows it to function. If you use your computer mouse every so often, then you might be looking at a lifespan of 18-24months for your mouse. The chances of a wireless mouse lasting longer are high due to the advanced build-up quality. It could last for 24-36months if adequately maintained.
Generally speaking, computer mouses have different durability patterns. Some high-end mouse last longer than 36months.
What You Should Know When Getting a Mouse
It is always ideal to know what to look out for when shopping for a computer mouse. Here are some things you should know:
Mouse weight: The weight of a computer mouse serves its purpose. A heavy mouse is good if you are getting your mouse for gaming purposes. If you are getting it for work and other purposes, a light weighted mouse is what you need.
Mouse shape: The shape of the mouse is also very important, especially if you will be holding it for hours. Ensure that your fingers can sit properly on the surface.
Durability: Every mouse has its predicted lifespan by the brand. However, it may not last as long as it is said to last or last longer than the predicted lifespan. To ensure you get the latter, always make sure you get a mouse with high-quality materials.
Features: You can also look out for features like RGB, extra buttons, and enhanced responsiveness. With all these features in a mouse, you get more value for your money.
Summary
Maintaining your computer mouse and cleaning them can go a long way in adding to their lifespan. Ensure to always keep them out of the reach of children and place them in places where they won't drop on the floor.
Frequently Asked Questions
I want to get a mouse that lasts long with good specifications. Which one is best?
If you think of durability and specs, you should go for Razer Basilisk X Hyperspeed, Logitech MX Master 2S, or Corsair M65 PRO RGB.
Can I determine the durability of a mouse from its design?
The looks of a mouse don't determine the lifespan. The feel of it does. When getting a mouse, you want to make sure you get the one made with high-quality materials so it doesn't break easily or get faulty on time.