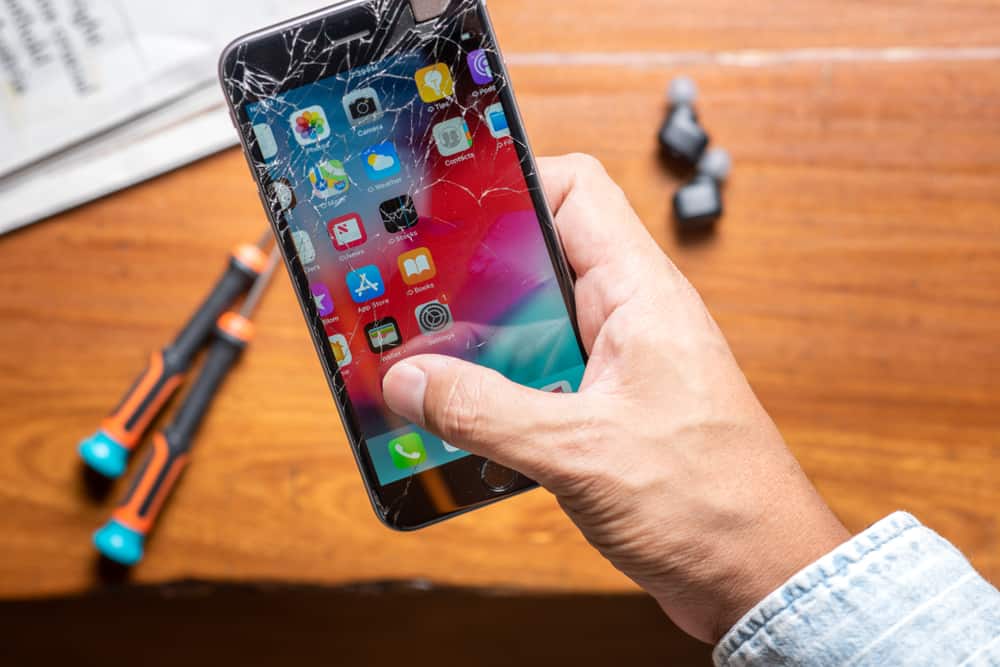 iPhone screens are incredibly robust and rarely break unless you drop them from a high altitude. We all try to handle our iPhones gently, but even after utmost care, we may damage them, especially the display. Suppose you have damaged your iPhone's display and are planning to get it repaired. Before booking the appointment, you might want to know the estimated time and cost you need to spend to get it back in the perfect condition. 
Its costs and repair time relies on varied factors. It varies with the type of damage your iPhone has, the series or model you have, etc. Some iPhone users reported that their screen replacement took 20 minutes or less, while some said it took around 2 hours to replace their display. Hence, it depends on different factors. 
If you are looking to book an appointment with Apple Repair Centre, you must know the factors that decide your screen repair time. This way, you can easily choose the best time to book the appointment based on the estimated time. We suggest reading this article to determine the estimated time it could take to get your iPhone's display repaired.
How Long Does an iPhone Screen Repair Take?
Certified or veteran technicians can repair your display in less than 20 minutes to more than 2 hours. However, this isn't an accurate number. If you take your smartphone to the Apple Authorized Service Provider, you will get the same-day service; your iPhone will be repaired in one day. 
If you need to take your iPhone to the Apple Repair Centre, it could take 6-8 days to repair your iPhone display. The screen repairing time also relies on varied factors, such as the technician's expertise, speed, process, and more. 
It also depends on how severe the damage is. If the incident caused damage to other parts, it could take more time than expected. Otherwise, it shouldn't take much time. 
It's difficult to determine the screen repairing time without consulting an expert smartphone technician. An expert technician at Apple Repair Center can tell you the precise time they will take to fix your iPhone's screen. Yet, there are a few factors that affect the screen repairing time.
You can have a look at all aspects and try to calculate an estimated time it could take. 
Factor #1: Type of Screen Damage 
One aspect that determines your screen repair is the type of screen damage. It depends on whether your display has more cracks or many cracks. It should take roughly two hours to repair if there are little cracks. On the other hand, if the complete display is damaged or has unlimited cracks, it could take more than two hours.
Moderate Screen Damage: Around 2 hours.
Significant Screen Damage: More than 2-3 hours.
Major Screen Crash: More than 3 hours.
Additionally, if your screen has a few scratches that aren't even bothering you. We recommend covering it with a screen protector to avoid further damage and increase its lifespan. 
Factor #2: Customers Already In-Queue
One of the most crucial factors determining the speed of repairing your iPhone is the customers already in the queue. If you visit a local smartphone repair shop, they will prioritize your phone based on the customers already in the line. They could take more than two hours or sometimes even a day. 
When it comes to local iPhone repair shops, the number of customers in queue determines the repairing time and cost. Thus, it varies with the customers present in the line to get their iPhone screens repaired. 
However, if you take it to an Apple Authorized Service Provider, they may take less time than a local phone repairing shop. Notably, authorized service providers offer same-day service, so it's always best to visit them. 
Otherwise, if you send your smartphone to Apple Repair Centre for any reason, technicians could take around 6-8 days to repair it. You also need to make an appointment to consult an expert technician and get your phone repaired. 
Factor #3: Series or Model You Have
Every iPhone has a new and unique design. Hence, the repairing process also varies with the iPhone model. No matter which iPhone you own, if your screen is damaged, it will be replaced with the new screen used in the latest iPhones. The new screen has a pre-installed home button, so it could take a bit longer, but possibly not more than expected. This is one of the factors that determine screen repairing time. 
Factor #4: Other Additional Factors
Some other factors can affect your screen repairing time. For instance, if your iPhone fell from a high altitude, there are chances that some other parts also got damaged. If technicians find some other parts are damaged, they can ask for more time to fix your iPhone. While the experience of the technician also matters in the whole process. If they are veterans in this field, they will work much faster and more efficiently than others. 
Conclusion 
There isn't an accurate answer to this question. Technicians can take as much time as needed to get your phone back in working condition. Users shared different times based on their personal experiences. Thus, it depends on various factors, like the type of damage, the technician's expertise and speed, and more.
We suggest booking an appointment or visiting the Apple Authorized Service Provider to get the time based on your iPhone's current situation.