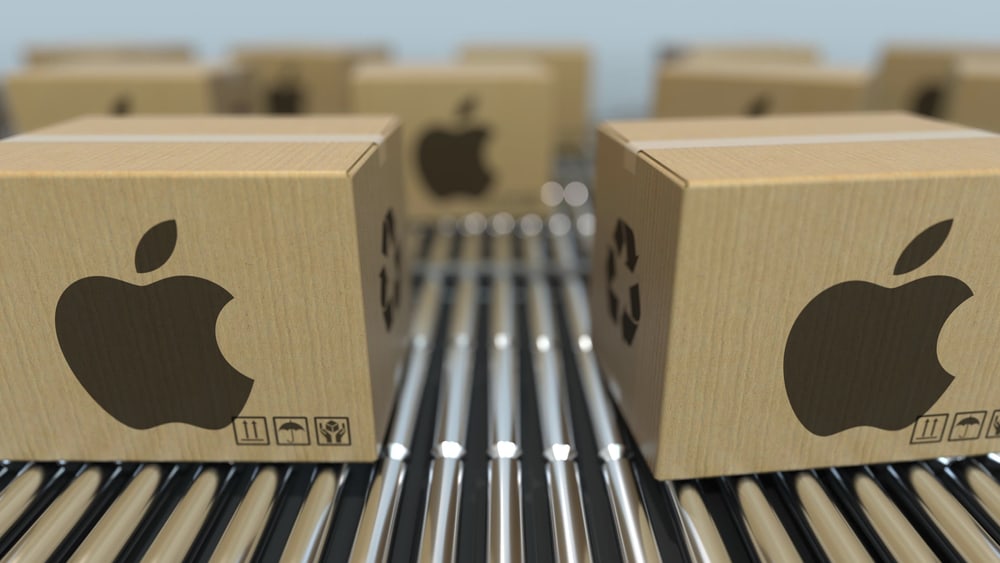 Apple is a powerhouse when it comes to making electronic products, and as of right now, it has thousands of stores around the globe. Therefore, it's natural to wonder sometimes how long shipping will take for you. However, answering this question isn't simple as shipping policies differ from country to country, so that the answer will vary from customer to customer.
Even though the shipping depends on the country, you are in. The average time Apple takes to get their products shipped depends on the type of shipping you go for. Apple provides its users with three types of delivery options; the delivery time of these options ranges from on-day delivery to three business days.
We all know that a global pandemic is going around and that it can be tough to get access to an offline Apple store. However, don't let that stop you from getting your hands on your favorite Apple device. Apple has made its shipping policy amazing over the last few years, and today we have written this piece to familiarise you with it.
Types of Apple Delivery
As of right now, Apple provides its customers with three distinct delivery methods. Each delivery method's costs vary regarding the distance and type of delivery. You can choose the kind of Apple Delivery you want on the checkout page.
| | |
| --- | --- |
| Two Day Shipping | Available on all Apple products, it ships in two business days. |
| Free Next Day Shipping | Shipment depends on the type of Apple product; if the selected item is available, it gets shipped in one business day.  |
| Scheduled Courier Services | Items get delivered on the same business day. However, you will need to pay additional charges. |
The two-day shipping and the free next-day delivery both depend on what product you will order at the end of the day. Moreover, the delivery time might vary depending on your postal code. In some instances where the official Apple Store isn't located close to the customer, it might take five business days for Apple to ship.
However, If you are not happy with all the shipping options, you can go for the In-Store Pickup option, as it's the fastest way to get your hands on an Apple product.
Tracking Your Shipment
Once you check out from an online Apple Store, Apple allows you to track your orders. Go to your email address and look for the Shipment Notification email to track your order. The email will contain all the relevant emails regarding tracking your shipment.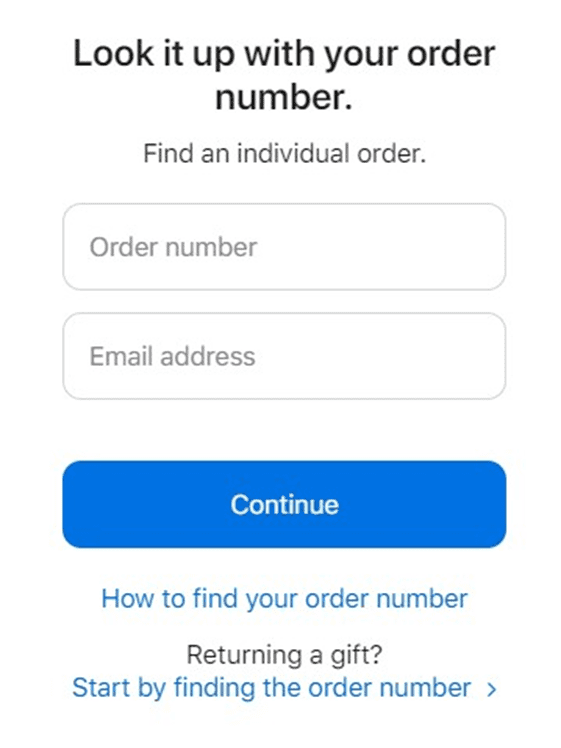 Within the email, you will find your package's relevant tracking number. Once you have access to it, you need to put your tracking number on Apple's Order Status page, and you will be able to access your shipment details.
In the rare events where Apple fail to meet their shipping times, they will notify the revised shipment timing to you through email.
Shipping Cost
If you are worried about any extra charges on your Apple product's arrival, don't be. Apple charges the shipping fee to their customer on the checkout page, meaning you owe not a penny more to Apple. As for the shipping cost? It will entirely depend on two things.
Delivery method.
Your postal code.
Summary
We know that no matter what age you are waiting for a shipment can be exhilarating, especially if it's an Apple product. We are also familiar with how annoying it can be to find a clear-cut answer on the Apple page regarding shipment timings.
However, you don't have to deal with the hassle of going through the Apple website anymore as we have summarized all the details you need to know while also providing a surefire way of keeping track of your shipment.
Frequently Asked Questions
What will happen if I am not home to receive my package?
In the events where you cannot receive your package due to personal reasons, you can simply call the number provided in the Delivery Notice. Once you talk with their representative, you can simply collect your package from one of their facilities in person. However, the Delivery Notice and Government ID would be required from you.
How to return a damaged shipment?
If your shipment got damaged during the transportation process, you can simply return it to any of the Apple Stores. However, you need to keep in mind that the return period for your device is within 14 days of its arrival.
Can I order iPhone outside the U.S?
In the last two decades, Apple has expanded itself over 24 countries worldwide, excluding the U.S. If you want to order an Apple product outside the states, simply go to the official Apple store for your country and order from there.