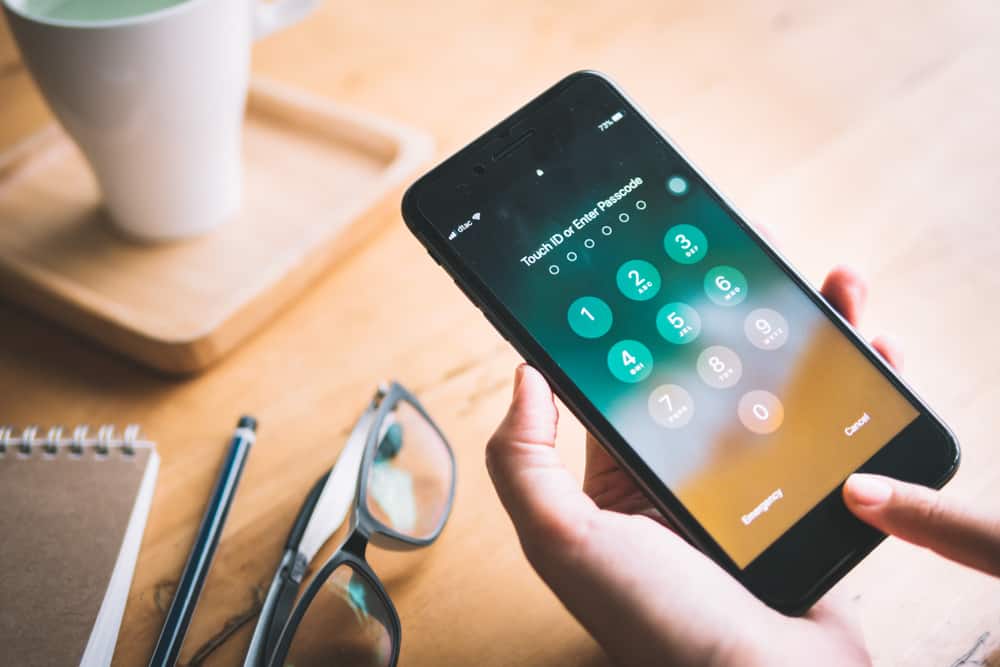 Are you wondering how many times you can enter incorrect passcodes to unlock your iPhone before it gets permanently disabled? Is your iPhone disabled after several failed attempts, and now you don't know how to restore the device? Don't fret; the solution is not that complicated.
You can attempt to unlock the iPhone at least six times before it shows the "iPhone is Disabled" message on your screen. After that, you can make more attempts until you see the "iPhone is disabled" message again, followed by the "Connect to iTunes" pop-up. At that point, the device will switch off and needs to be restored.
We have compiled a detailed guide about the number of times you can attempt to unlock your iPhone before it gets disabled. We will also discuss multiple methods to restore your disabled iPhone without a passcode.
How Many Attempts To Unlock iPhone?
If you have forgotten your passcode, you can make six failed attempts before your iPhone displays the message "iPhone is Disabled." In such cases, you can try to enter the password again after a minute.
After a few more failed attempts, you will see the same "iPhone is Disabled" message on your device, but this time with an added note displaying "Connect to iTunes." Your iPhone will completely power off and disable at this point, and you need to restore it to use it again.
Restoring Disabled iPhone
If you are wondering how to restore your disabled iPhone, our four step-by-step methods will help you easily fix this issue.
Method #1: Using iTunes
The simplest method of restoring a disabled iPhone is connecting it to iTunes. Below are the steps to follow.
Connect your iPhone to your computer via a USB cord. 
Launch "iTunes" on your PC.
Click the device icon in the top-left corner.
Select "Summary" and tap the "Restore iPhone" option.

Once the device is restored, reconfigure your settings.
Follow the on-screen instructions to restore the backup from iTunes or iCloud.
Method #2: Using iCloud
If you don't want to use iTunes, you can restore your disabled iPhone with iCloud by following these steps.
Go to "iCloud" on your computer and sign in to your account.
Click "All Devices" at the top and select your disabled iPhone.
Click "Erase iPhone" and confirm the action by clicking "Erase."
Authenticate the process using your Apple ID password.
Once erased, your iPhone will switch on like new. Set up your device and choose "iCloud" as a backup option.
Method #3: Using Find My iPhone
Following these steps, you can also restore the disabled iPhone device using the Find my iPhone website.
Launch a browser on your computer and go to the Find My iPhone.
Select your device from the list of devices in the drop-down menu.
Log in to your Apple account, click "Erase iPhone," and click "Erase" to confirm.

Once the device is erased, it will switch on with default factory settings.
Follow the on-screen instructions and successfully restore your iPhone using a recent backup.
Method #4: Using Recovery Mode
If you don't use iCloud for backup, you can put your iPhone in recovery mode to restore it. To do this, proceed with the steps mentioned below in a sequence.
Connect your iPhone to a computer using a USB cable.
Open "Finder" or "iTunes" on your computer.
Press and hold the volume down and top or side button on your iPhone simultaneously until you see the "Recovery Mode" screen. 
Click "Restore" from iTunes on your PC. 
Wait till the restore completes (it can sometimes take a few hours).
Start using your iPhone again.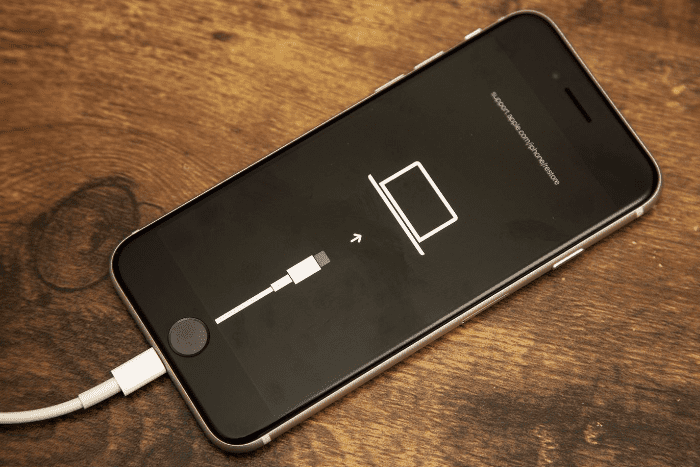 To enter recovery mode on iPhone 8 or above, press and quickly release the volume up button. Now press and hold the side button and wait for the "Recovery Mode" screen. 
Summary 
In this guide on the number of attempts you get to unlock an iPhone, we have looked into the number of attempts you can safely make while trying to open your device. Additionally, if your iPhone gets disabled through several failed attempts, we have also explored multiple methods for restoring your disabled iPhone.
Hopefully, one of these methods has worked for you, and you can now successfully restore your iPhone even if you forget your passcode and keep using it flawlessly.
Frequently Asked Questions
Can factory resetting an iPhone unlock it?
Yes, performing a factory reset on your iPhone can unlock it. However, this will erase all your data and applications from the device. After a factory reset, you must go through the whole process of setting up the iPhone again.