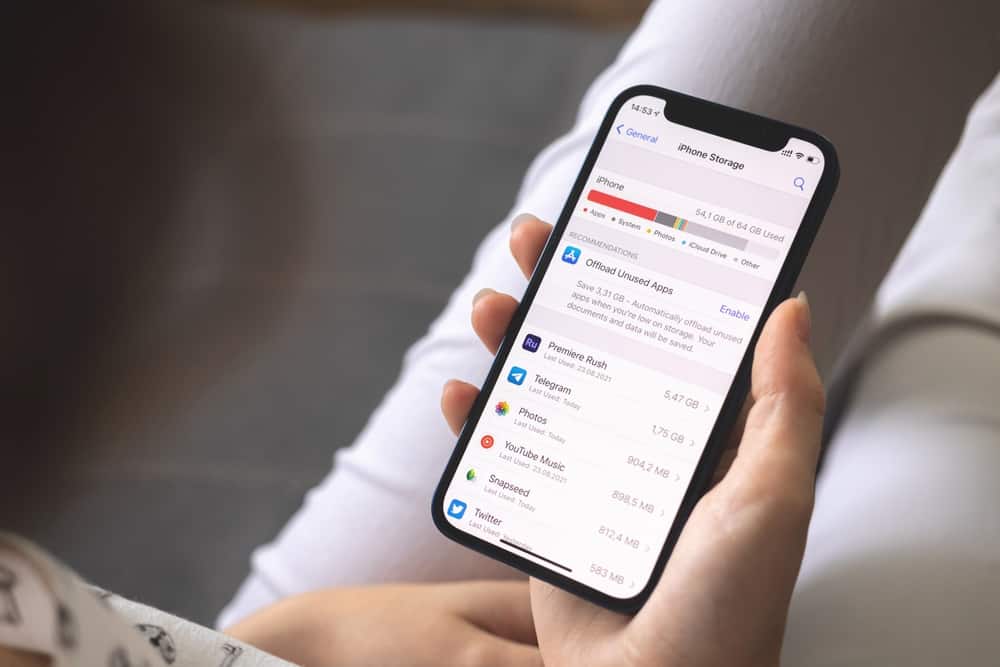 You've finally decided to buy an iPhone, and now the next question comes in: How much storage should it have? It's one of the hardest decisions to choose the storage after the color selection when buying an iPhone. However, multiple factors count in while you brainstorm the options to choose from, such as for what use you're buying the iPhone, whether it will be your personal or work phone, your choice of apps, games, and more. Still confused? Let us make your job easier.
A minimal 64 GB storage is good for basic users. If you're a bit into capturing photos and videos, 128GB storage would be ideal. On the other side, if you download and watch movies, capture many pictures and videos, and play games, never settle for less than 256GB. Finally, if you don't want to backup your data anytime soon and never worry about the storage, go for 512GB and 1TB. 
Apple launches many options in every model in terms of storage and sets the premium price for more storage. The most recent model, i.e., iPhone 13 Pro Max, costs around $1099 for 128GB and $1399 for 512GB, and $1599 for 1TB? Thus, it's better to look for the storage options and your needs before purchasing the device to save some bucks. 
In this article, we'll help you consider all the storage options in terms of usage and let you decide how much space you should get on your iPhone! Keep reading to know more. 
How Much Space Should You Get on Your iPhone
The storage space you'll need on your new iPhone device depends on your usage and needs— not everyone is a basic user or a videographer on the other side. Thus, we'll state all the possible use for an iPhone device in various circumstances and suggest the best possible storage option for you. Let's get started:
Option #1: 64 GB for Basic Users
The 64 GB storage option comes in iPhone X, Xs, 11, 12, and older models. Considering these models, this is the least storage option you can get— only good for the basic users. However, it depends on usage and the type of application you'll get on your iPhone. 
You can buy a 64 GB iPhone if you take photos and record video once in a blue moon. This storage option can also work for those who wish to stream Netflix or watch online content only. Apart from some basic applications such as WhatsApp, Twitter, and Netflix, there is nothing much you can download on the device— as the firmware or iOS operating system will also take up some space.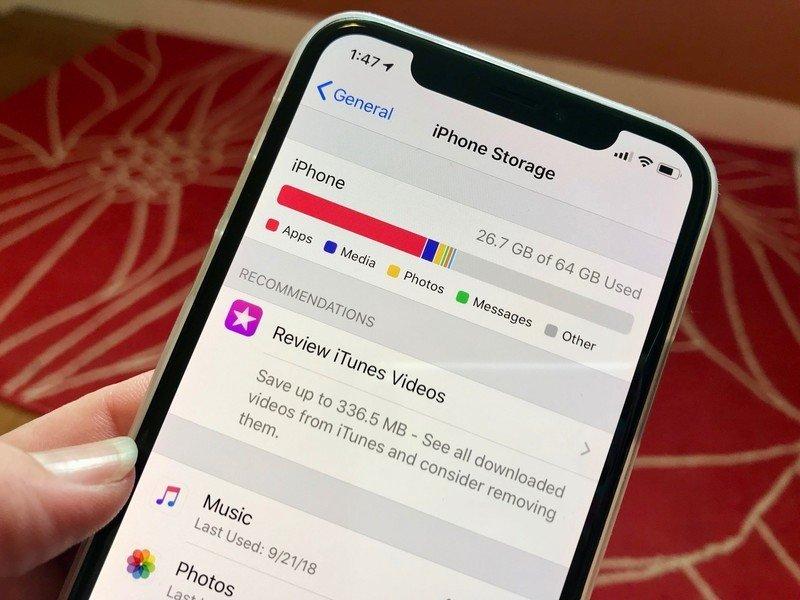 Option #2: 128 GB for Average Users
Now, what do we mean by the average user? Most of you might fall in this category, and 128 GB will be a good option to buy. An average user is the one who likes to play games, watch movies, stream Netflix, enjoy chats on WhatsApp, and loves to capture pictures and videos. You don't need much iCloud storage if you fall in the category mentioned above. 
In terms of apps, it's said that you can hold around 3370 apps with an average size of 33 MB. We bet most of you will not have that many applications on your iPhone— or do you? On the other hand, some of you might love capturing images and recording videos with the stunning iPhone camera. You'll be glad to know that 128 GB storage can hold around 35000 photos with a 12-megapixel camera and about 40+ hours of video at 1080p resolution. 
In newer iPhone models such as iPhone 12 Pro and iPhone 13, 128 GB is the minimum amount of storage that you can have. 
Option #3: 256 GB for Offline Movies, Music, and Gaming Users
Want to enjoy the games without worrying about the storage? Or do you love watching movies and listening to music offline by downloading? In both scenarios, we suggest you go for 256GB storage. If you download some memory-intensive games, you'll still have storage for music, photos, and videos. Capture photos in portrait mode and record videos in 4K; you'll no longer need the iCloud storage with the 256GB option. 
In terms of photos, an iPhone with 256 GB of storage can save up to 60,000-70,000 images. Moreover, the device can record around 90+ hours in HD resolution. It's not like the storage will not be full, but it's still a satisfactory option. 
Option #4: 512GB / 1 TB for Power Users
You'll at least have to buy iPhone Xs to enjoy the 512GB storage. You'll also get the 512GB storage in 11 Pro/Pro Max, 12 Pro/Pro Max, and above. Apple has introduced the 1TB storage option in iPhone 13 Pro and iPhone 13 Pro Max, but both models' price is too high. 
But if you can afford it, nothing can be better than having the 1TB space option— you can record even full flight footage in ProRes. You can capture footage of around 500+ hours with 1080p resolution in iPhone 13 Pro and Capture 250,000 photos. On the contrary, spending dollars on 512GB / 1TB space is not worth it if you're an average user. 
Conclusion
The storage space you should get on your new iPhone depends on the usage, type of applications, your profession (either you are a gamer or a videographer), and your personal choice. But it's compulsory to consider the storage options before you decide— for example. It's useless to pay $1599 for a 1TB space if you're an average user.