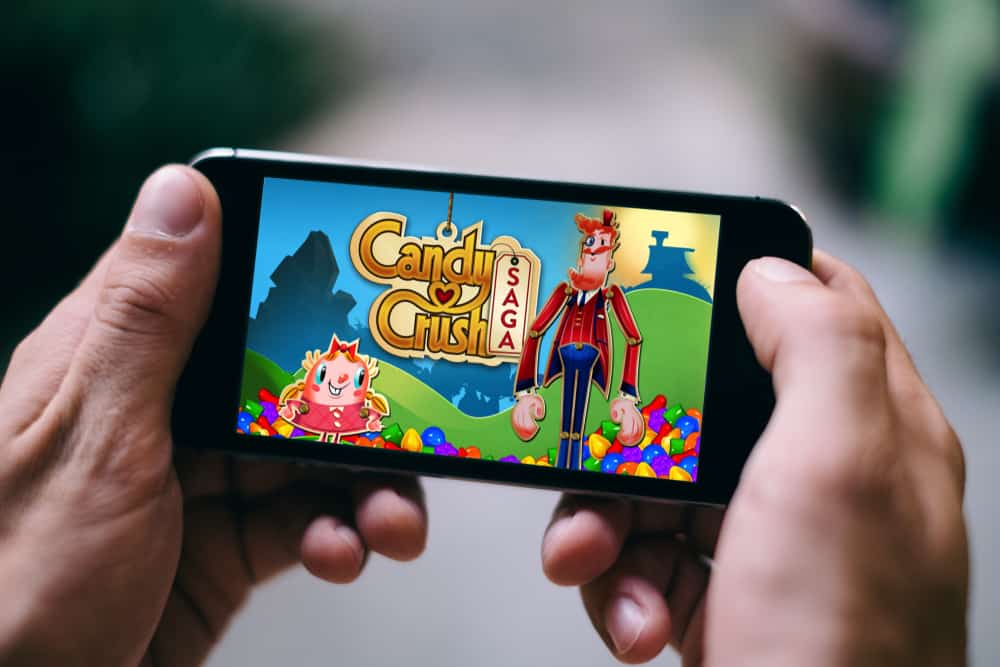 Candy Crush has been around for quite a while now, and if you have somehow still not played the game yourself, we're sure you know someone who has. And understandably so, with cute graphics, aesthetic colors, smooth gameplay, and its ability to help people feel less stressed, it's no surprise that this game is such a hit. But how far can you go in the game?
Candy Crush has 813 episodes comprising more than 12,185 levels, but this is for the HTML 5 version. The Windows 10 app has 90 additional levels, while some players have more than that because of testing.   
The total number of game levels can help determine its difficulty and complexity. But when it comes to Candy Crush, it's also a way to determine how long you'll be spending playing the game. As you go through the different levels, they become more complex, and matching candies becomes harder.
Here's everything you need to know about the levels in Candy Crush. 
What Is Candy Crush All About?
Candy Crush is a tile-matching puzzle game by King. Players have to meet the goal of the level, which is usually scoring specific points in fixed moves or collecting a fixed number of candies without using up all the moves.
As in other tile-matching games, players swap adjacent candies on the board to make columns or rows of three or more matching candies. The more matches, the more points you get for each move.
While you play, you might get candies with special abilities on the board, which you can activate by crushing them with adjacent candies with similar colors. For instance, the color bomb candy gives a new matching color for the eight surrounding candies. Each completed level adds to your overall stars and score. 
How Many Levels Are in Candy Crush?
As of July 2022, Candy Crush has over 12,185 levels on Amazon, iOS, Android, and Facebook. Meanwhile, the Windows 10 version of the game has an extra 90 levels. You can stay updated with the exact number of levels in the game via King's forums.
An additional 30, 45, or 60 levels are added each Wednesday. Sometimes, King's forums also conduct polls where you can choose the number of new levels you want per week for the upcoming updates. The creators collect feedback about the new levels on their forum and follow community suggestions when creating more levels. 
Candy Crush Saga is considered a never-ending saga, and with new levels constantly added, that might be true. 
But this is only true for Candy Crush saga and not other game versions. Let's look at how many levels there are in other versions.
Candy Crush Soda Saga
There are 7,480 levels in the original Candy Crush Soda Saga, and more levels are added with each new update.
Different versions of the Soda Saga have also been released, like the fizzy drinks saga, ice cream island saga, jelly soda saga, etc. Each of these versions has a specific theme that makes them stand out from each other. 
New levels are added every Friday, so you can play new levels as you make your way through the game. 
Candy Crush Jelly Saga 
The Jelly Saga is also quite similar to the Soda Saga (with a jelly theme) but has additional features like mystery candies and combos. This version of the game has 262 episodes comprising 5,045 levels. Like other versions, this one also gets new levels every Friday. 
Candy Crush Friends Saga 
Candy Crush Friends is another addition to the Candy Crush family and includes some characters from the Soda Saga. The game has five modes: Spread the Jam, Fill Empty Hearts, Dunk Cookies, Free Octopuses, and Free Animals.   
The game currently has 4,280 levels, and like other versions, this one also gets new levels every week.
Candy Crush Dreamworld
Dreamworld was introduced as a separate world from the Candy Crush world, and to access Dreamworld, you must pass level 50. The game has 45 episodes and 665 levels, but the game was taken down due to some problems.
Conclusion
Different versions of Candy Crush have different levels, but the good news is that new levels are added each week, so you don't have to worry about running out of levels to play. And if you've already reached the last level, there's no need to panic. You just need to wait a few days, and you'll get new, exciting levels to play!