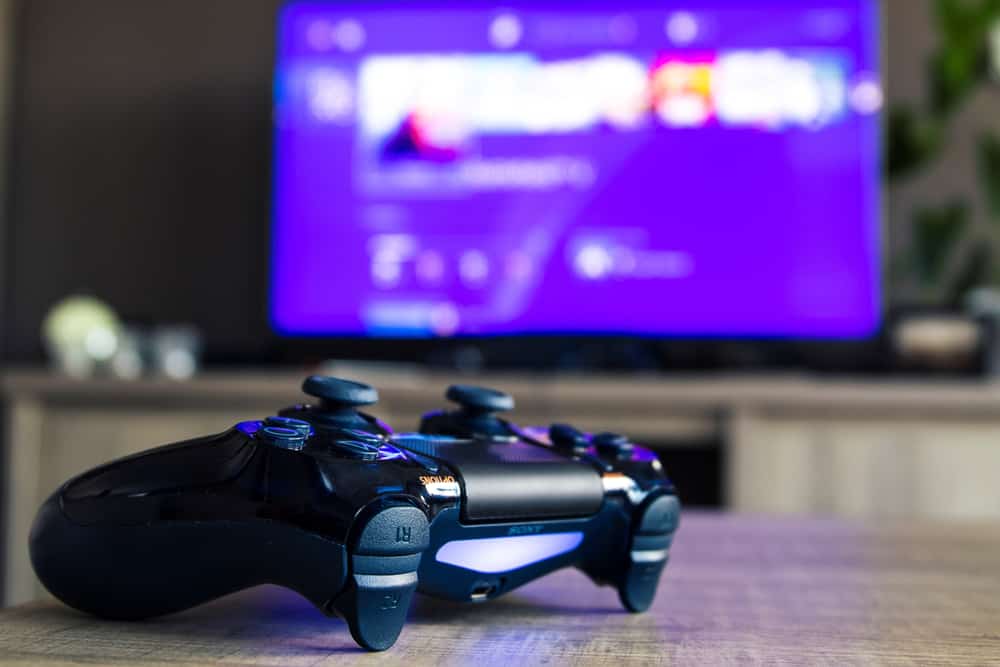 If you are a gamer, you must feel the need to know how suspension and banning work on PS4 based on reports and what you can do to avoid getting suspended on PlayStation.
When you make an account on PS4, you agree to its Terms and Conditions and, breaching them, create reports that can lead to a temporary or permanent suspension that can last from 7, 14, or 30 days.
However, it's crucial to know what causes the deactivation and how it works. In this write-up, we will elaborate on the reasons for these bans and what to do in such situations.
How Many Reports To Get Banned on PS4?
On PS4, there is not a specified number of reports that can get you banned. For instance, you may be reported only once, leading to suspension, or it may take around 20 reports for your account to get deactivated. The customer support team at PlayStation decides if the offense you have committed is terrible enough to outlaw your account.
If you end up swearing or cursing another player while playing, you get yourself into trouble. Although the team at PlayStation doesn't ban your account immediately after using a curse word, they will instead suspend it for either seven days, 14 days, or in some cases, even a month.
What Causes a Ban on PS4?
Suppose you are experiencing a ban on PS4. It could be due to non-payment for a subscription, reckless behavior while gaming, bullying on the platform, obscene language, cheating, using bugs and glitches to get an advantage, or involving in illegal activities.
Methods To Resolve a Ban on PS4
Fixing a ban on PS4 is not as complicated as it may sound, and now with our step-to-step guide, you will save a lot of time and effort. We will take you through the troubleshooting process smoothly without any hassle.
Here are the four methods to "unban" yourself on PlayStation.
Method #1: File a Complaint To Restore the Account
The error code WS-37368-7 would appear on the screen if the suspension happened because of chargeback. In this case, follow these steps to recover your account.
Step #1: Visit the Contact Us Page
First, visit the PS4 contact us page. Now, go to "Account & Security" and tap "Bans & Suspensions".
Step #2: Access the Request Form
Next, go to the request form. Next, select the "banned/suspended account" option for the chargeback as the reason for your request.
Step #3: Add Your Credentials
Add your name and email, and choose the country. Now, enter your PSN online as well as sign-in IDs.
Step #4: Explain the Issue and Submit
Go to the description section of the form and explain the problem in detail. Elaborate it as much as possible. Next, click on "Submit" to send the request.
Ensure that your bank doesn't reverse any valid subscription charges or transactions to prevent future suspensions due to chargebacks.
Method #2: Clear Cache to Unban Your Account
Sometimes, many application or game cookie data gets collected in the console, causing a ban on your account. Clearing the cache will help you redeem yourself in most cases.
To do this, turn off your console and when the power light stops blinking, unplug its power cable from the main wall outlet. Now wait for at least 30-45 seconds and plug in the power cable again. Finally, turn on your PS4 gaming console, and the cache is cleared.
Method #3: Create a New Account
The next thing you can do in this regard is to create a new account. One primary reason for suspension on PS4 is a banned IP, and this happens if you have violated some of their terms and conditions.
To fix the issue, change your IP, sign in with a new user ID and find out if you can log in or not.
Method #4: Check Your Bank & Credit Card
Sometimes the problem may be with your bank account. If you have recently asked your bank to stop all kinds of payments from your end, the suspension must have something to do with it.
This also happens if you've got a new credit card. In such cases, contact the bank and solve the problem by paying all pending bills.
How Many Types of Bans Are There in PS4?
Bans are indeed quite annoying and maybe one of the worst things that can ever happen to a gamer. There is no "one-fits-all" answer to queries about users getting banned on PlayStations as there are several kinds of suspensions. A few of them are as follows.
The first one is an account ban when you cannot access your local accounts on the PlayStation. This happens because of numerous reasons like reckless behavior while playing games, not paying for the subscription, using foul language, or calling names to other players.
System ban is the second one in which you can access your account from another system but fail to do anything online with your console.
The last kind of ban is suspension, where your account gets deactivated for a small fraction of time.
Summary
In this guide about how many reports to get banned on PS4, we have explored the common reasons for the issue and discussed different troubleshooting steps to get your PlayStation account back.
Hopefully, one of the methods mentioned above would have worked out for you, and now you can play your favorite game on PS4 without any trouble. However, if nothing works out for you, keep on contacting customer support to resolve your problem.
Frequently Asked Questions
What do you do if you get banned by mistake?
Mistakes are bound to happen, and if your account is not accessible while you haven't done anything wrong, you should contact PlayStation customer support. Get the report examined for accuracy.
The team will evaluate the initial complaint. If you are proven innocent, the ban will be lifted. However, if you commit the same offense again, you will get a lifetime suspension.