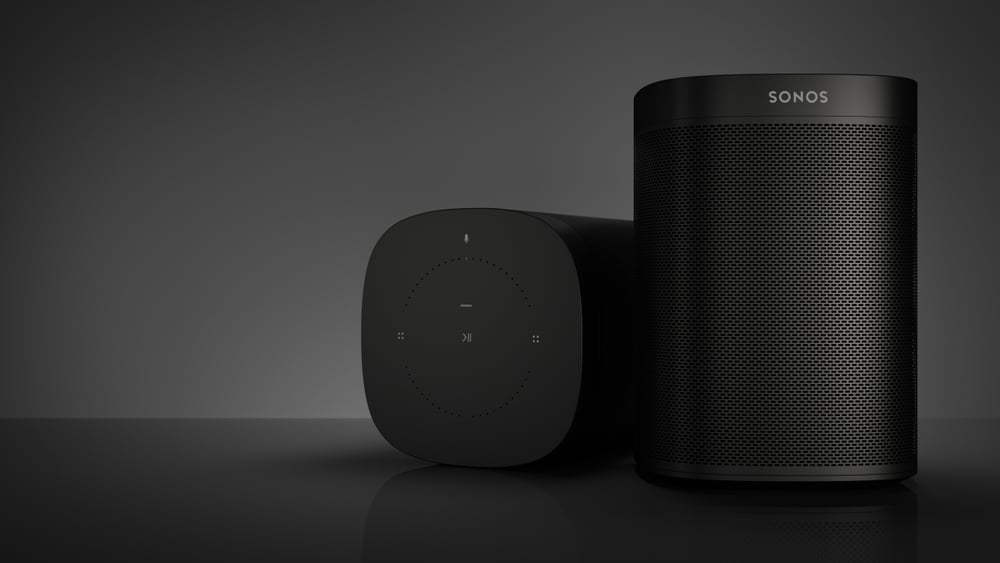 The implementation of Sonos speakers is very beneficial for your household if you aim for comfortability and ease. These speakers are arranged to ensure two back speakers on each side of a device – this is only possible if the speakers are identical. The reason why it's done is to allow a speaker system for one of the Sonos media bars.
The performance of Sonos speakers can't be overstated, as it's straightforward to set up by having your two speakers on either side of your device before downloading your Sonos application. When you download and install the app, you can add a surround speaker and do what the app tells you to so the app can do its job. These speakers help you get that extra sound for the background when listening to a song or watching a movie.
What is Sonos?
Sonos is a sound system that allows you to play several types of music or sounds through multiple rooms, with every room having the ability to play a particular sound or song. The uniqueness of picking what you wish to play in every room is excellent, and you can use it on many devices like your television, PCs, and smartphones. This system allows you to enjoy interconnectivity between all your musical devices around the house with unprecedented control.
There are accessories associated with Sonos, such as the Sonos shelf, which can be reversed if you wish to switch the positions of the left and right speakers, the floor stands that come in a pair of 2 – like the Sanus Floor Stands, and the power cables which may be long or short depending on how far or near your Sonos speaker units are to the power source.
As the name implies, Sonos speakers are speakers that link up to the Sonos system; this means that you can have Sonos speakers connected to a single room on the Sonos system using the Sonos application as a medium to facilitate this activity.
Advantages of Using Sonos Speakers
Using a Sonos application comes with a couple of positives that can help you have a delightful use of the product.
Below you can find some of the best things about using a Sonos speaker:
1. It's Easy to Set Up
Sonos speakers are incredibly easy to put in place and use, thanks to the step-by-step guide provided by the app that leads you to go about it. The procedure isn't challenging even without the app, but having the app to assure you as you set up your new sound system is excellent.
An added benefit is how the app aids you in seamlessly connecting many speakers to your Sonos system room without hassle.
2. It Connects to the Main Voice Assistants
Unlike many other smart speakers, Sonos speakers accept and work well with the three main voice assistants: Google Assistant, Alexa, and Siri for Google, Amazon, and Apple, respectively. Only one can be used at a given period, but all three work mostly fine on Sonos speakers.
3. Has Streaming Voice Controls
Using Spotify as an example, a person with a particular Sonos speaker (Sonos Beam or Sonos One) can use Google Assistant or Alexa to command Spotify to play a song on their Sonos speaker straight from Spotify after doing it as a default music service. This can be done for other music streaming apps that you make your default too.
4. Convenient Streaming Experience
The Sonos application lets almost every streaming service be used in tandem with it, and most of them allow a person to stream songs using the Sonos speakers. Even home-theatre apps can be connected to the Sonos and surround systems.
How Many Sonos Speakers Can You Connect?
You can connect several Sonos speakers by making rooms in the Sonos application. These rooms are created in groups and can have one speaker, two speakers, or more. The number of speakers is generally determined by the type of device you wish to connect your Sonos speakers to. For instance, a stereo sound usually has two. Instead, a home theatre needs more than that.
The limit number of speakers a Sonos owner can link to the Sonos system is 32, which is a lot. Please take into account the fact that they're all being used simultaneously.
Conclusion
In this article, we learned about Sonos speakers, precisely what they are, their accessories, benefits, and the limited number that can be used simultaneously. It's great that you were able to learn something today, so be sure to share it with your friends!
Frequently Asked Question
Can I connect two Sonos speakers of the same model?
No, you cannot. Sonos speakers can only be used in pairs by speakers of the same model.
Can I use the floor stands in cases where I don't have suitable shelving?
Yes, you can. The floor stands are predominantly used in cases with no suitable shelving.