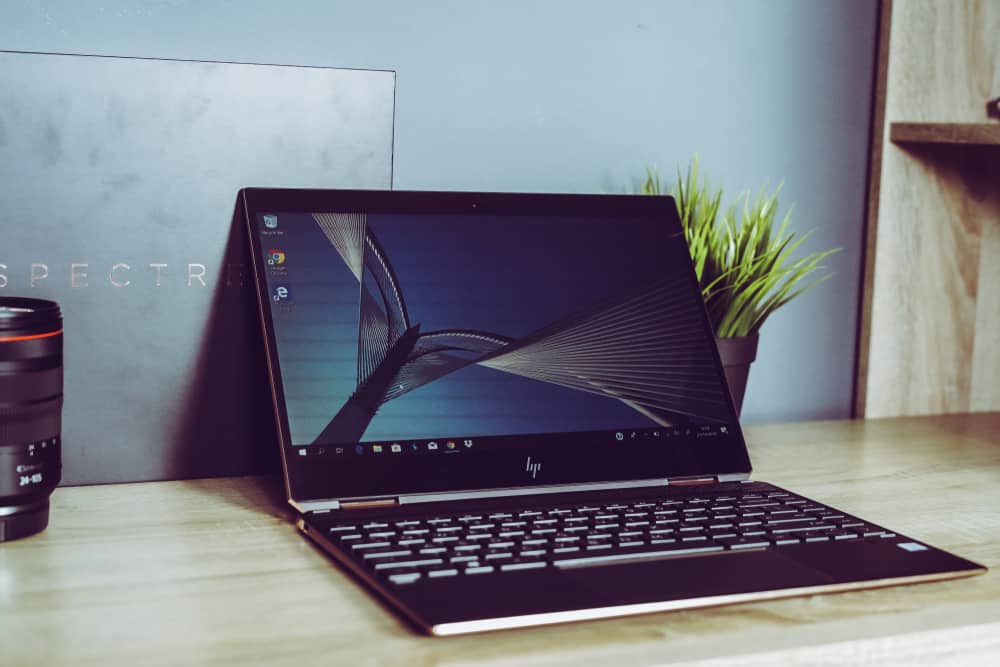 HP is one of the major players in the global PC market. Arguably, HP is one of the best laptops globally, with over 65.5 million PCs sold in 2021. With such high demand for HP laptops, selling your old HP laptop shouldn't be an issue. However, one question that plagues many people is how much they can sell their HP laptops. 
HP has different models of laptops with varying configurations of specifications. So, the model of your HP laptop and its specification configuration are the primary things that influence how much you can sell it. Also, the condition of the laptop can affect its price. But on average, the price of a used HP laptop ranges between $500 and $1000. 
You can use many platforms to sell your used HP laptop for a fair price. Some of such websites are eBay, Amazon, OLX, and so on, depending on your geolocation. The platform you sell your HP laptop will also influence how much you put in your listing.
To ensure you do not put the price of your HP laptop too low or too high, we created this guide with a list of things that can influence its value. 
Features That Affect the Price of an HP Laptop 
Whether or not your HP laptop is well sought after depends on what features come with it. To simplify the process of selling your HP laptop, we've put together a list of features that can influence the price of your laptop. It might seem laborious to delve into each category, but the feature on your laptop is a crucial part of its value. 
Below are features of laptops you should look out for when setting the price on your listing.  
Processor 
The type of processor on your laptop is one of the main things contributing to its value. The higher the number of cores, the clock speed, and the cache, among other things, the more value the laptop will have. Most HP laptops come with either an AMD or an Intel processor. 
Note that generally, AMD processors are cheaper than Intel processors, although this does not mean one is inferior to the other. Also, the generation of the processor that comes on your laptop is another determining factor of its value. Older-generation processors tend to be cheaper than newer-generation processors because newer-generation processors have more processing power. 
Graphics Card 
Another feature to look out for when trying to figure out the value of your HP laptop is the type of GPU that comes with it. Some HP laptops come with a dedicated graphics card, while others come with an integrated one. 
Laptops with a dedicated graphics card are more expensive than ones with an integrated graphics card because they can handle more graphics processing needs. If your HP laptop does come with a dedicated graphics card, the type of dedicated graphics card will also influence the price. NVidia and AMD are the top manufacturers of graphics cards. 
Storage 
The storage devices — the hard drive and the RAM — in your HP laptop also contribute to the value. An HP laptop with a hard disk drive or HDD is often less valued than one with a solid-state drive or SSD. While you can easily replace the hard drive of an HP laptop, not many people are willing to go through that trouble. 
The RAM on your HP laptop also matters. Some HP laptops can use DDR3 RAM, some use DDR4, while today's laptops use DDR5 RAM sticks. The slot for each of these RAM sticks differs, as does their read-write speed. People are after the fastest RAM slot; hence, the more modern the RAM is on your laptop, the higher the RAM space and the more valuable your laptop will be. 
Screen Type 
You should also consider the type of screen on your laptop. The type of screen on your HP laptop can be anything from an IPS, LED, LCD, or even AMOLED. The kind of display on your laptop determines the picture quality and, in turn, the price. The refresh rate, brightness, and screen size also matter when considering the screen type on your laptop. 
Most importantly, the resolution matters a great deal. While most HP laptops come with an HD or 1920 x 1080 pixel resolution, this is not the maximum resolution an HP screen can have. Some HP laptops come with a 4K resolution of up to 2160 x 3840 pixels. A 4K resolution offers four times as many pixels as a full HD screen, which means more details for the eyes. 
Battery Condition 
When selling a used laptop, one question many people often ask is the battery's condition. All batteries have a finite lifespan. Hence, the battery health will reduce after charging and discharging it for several cycles. 
However, if you can use your laptop so well that the battery health does not depreciate much, you could get a reasonable price. But suppose the battery health of your HP laptop has diminished significantly. In that case, it can influence how much anyone will be willing to purchase it as they know they will have to incur further expenses for a battery replacement. 
Condition of Casing 
Finally, the laptop's aesthetics strongly influence how much you can sell it. Even if everything in the laptop seems to be functioning perfectly, people tend to offer a low price if the casing is not in good condition. This explains why many businesses selling refurbished laptops change their casing to increase their value. 
Moreover, whatever platform you want to sell your HP laptop would ask you for the condition of the laptop. Different platforms use different grading levels to rate the aesthetics of the laptop. But overall, the neater the laptop's casing with little to no scratches and dents, the more money you will get. 
Other features such as the keyboard quality, biometric security, type of camera, ports, and even Wi-Fi or cellular network, among others, influence the laptop's price.
Conclusion 
Your HP laptop's current value depends on the model, condition, and age. Also, remember that the platform you advertise your HP laptop for sale can also influence how much you make at the end of the day. Some of these platforms may even give you a free quote based on the model and condition of your laptop. And if you'd like to make more money from selling your HP laptop, go for an upgrade before selling it.