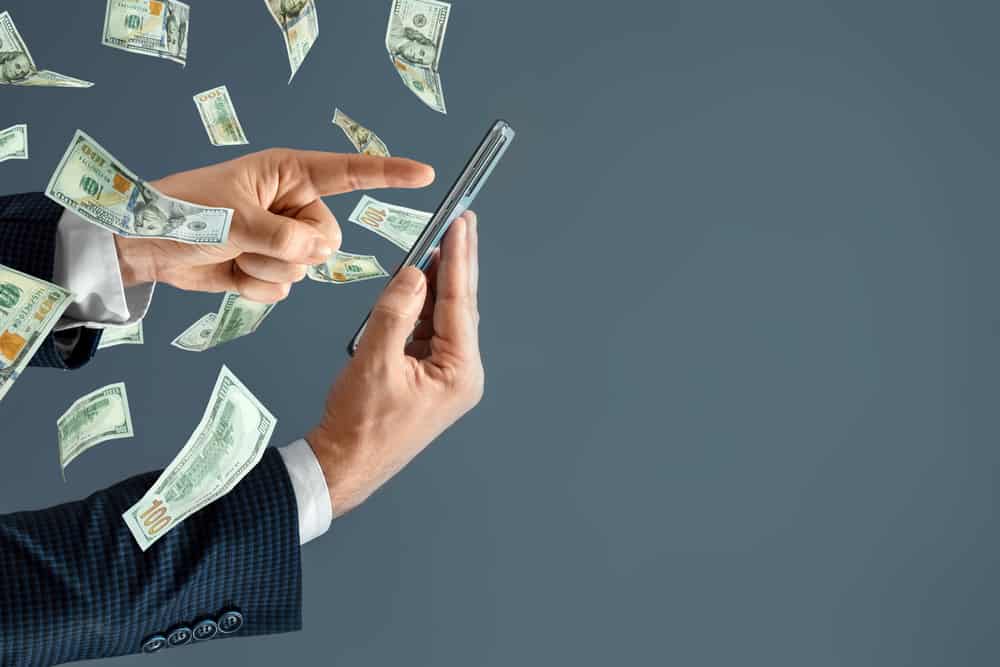 The Cash App is among the most popular money transfer apps as it guarantees easy and safe transfer of money to your contacts, bank account, or card. But despite its popularity, the question of how much you can withdraw from the Cash App is one many people ask themselves. After all, this greatly determines the ease of using this app when doing your transactions.
The amount you can withdraw you can make on Cash App from the ATM has certain limits. The limit for each transaction is $310, while the daily limit is $1,000. Your transaction limit per 7-day period is also $1,000. If you make a lot of withdrawals, these limits are pretty low and might hinder your overall experience when using the Cash App. 
If you wish to learn more about how much you can withdraw from the Cash App, look no further. This guide will examine this in more detail and take you through other helpful information about withdrawing from the Cash App. In addition, you'll be taken one of the most frequently asked questions relating to making a withdrawal from the Cash App. Without further ado, let's get started. 
How Much Can You Withdraw From Cash App?
Cash App comes with a Visa debit card known as Cash Card that's free and is connected to your Cash App balance. This money in your Cash App account can be withdrawn at ATMs or used to make in-store purchases. 
It's important to understand there's a difference between cashing out your Cash App balance and making a withdrawal using an ATM card. An ATM withdrawal refers to using your Cash Card to access the physical cash in your Cash App balance. In contrast, cash-out transfers refer to money linked to your bank account from the Cash App balance. 
With this in mind, you should remember that the Cash App limits the amount of money you can withdraw through your ATM. Cash App will charge you a withdrawal cost of $2 for each transaction you do. Here's an overview of the different withdrawal limits.
$310 per transaction.
$1,000 per 24-hour period.
$1,000 per 7-day period.
While these limits for some individuals might be fine, they can also be fairly low and unacceptable to some.
How To Withdraw Money From Cash App
When making your withdrawal of money from Cash App, here are the simple steps to follow.
Launch the Cash App on your smartphone, whether an Android or iPhone. 
Scroll to the lower section of your phone's screen and click on the "Banking" tab, which resembles a house or bank look. You'll be redirected to the "Cash Balance" page to see how much money is available. 
Click on the "Cash Out" button to go ahead with your withdrawal. 
A menu tab will appear where you can type how much money you wish to withdraw. The default amount that'll be appearing on your phone's screen is your current balance. Feel free to withdraw the entire amount or input a specific amount. 
Go to the lower part of your smartphone's screen and click on the "Cash Out" option.  
A pop-up menu tab will show on your phone's screen requesting you to enter your desired withdrawal method. 
There are two withdrawal methods available to choose from, and the Standard Option requires you to wait for 1– 3 banking days. If you're in urgent need of cash, you can opt for the Instant Option, and the money will appear immediately in your account, but you'll be charged an extra 25 cents on top of your withdrawal fee. 
How To Check the Withdrawal Status on Cash App
Occasionally, your withdrawal doesn't reflect as soon as you want. When this happens, you should check the payment or withdrawal status and follow these steps to do this.
Open your phone and tap the "Activity" tab on the home screen. 
Click on the transaction you wish to check to see the transaction details. You can follow these steps to check other payment activities as well. 
Summary 
More and more people are embracing cashless payment, which has brought the rise of money transfer apps such as Cash App. But besides sending and receiving money, you can also withdraw money from your Cash App from the ATM. However, people often don't know how much they'll be charged when they make such a withdrawal. 
This won't be a problem you'll have after reading this comprehensive guide explaining how much you can withdraw from Cash App. You also have learned the steps to follow when making the withdrawal using Cash App. With these insights, you can have a breeze when using this money transfer app. 
Frequently Asked Questions
When are the Cash App withdrawal limits reset? 
Knowing when the withdrawal limits are set is essential as it allows you to know how to know after how long you can make another withdrawal request. Resetting the daily ATM withdrawals is done at 7 PM CT, while the weekly limits are reset every Saturday at 7 PM CT. For the monthly limits, the reset is done on the last day of the month at 7 PM CT.