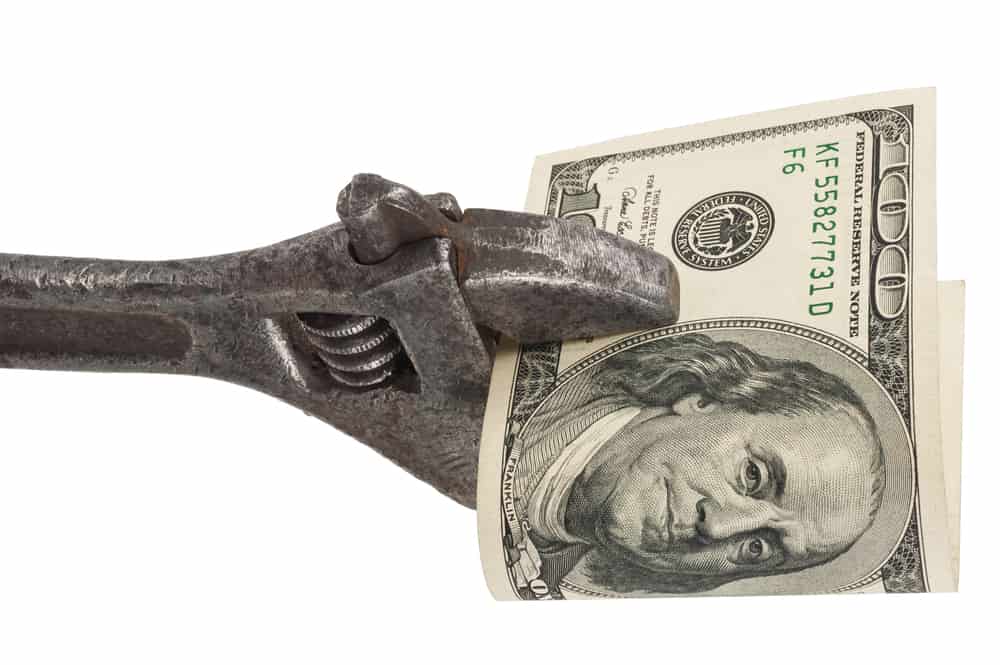 Do you have a laptop or desktop computer that has developed some hardware or software problem that you can not fix on your own? You might be wondering about the cost of repair if you take it to a computer technician. 
The computer repair cost can range from $10 to $1000, depending on the cause of the issue. To fix problems ranging from virus removal, screen replacement, data recovery, or a complete upgrade, you must contact a reputable computer repair technician for an accurate estimate.
Hardware-based computer repair issues include faults with RAM, hard disk, CPU, or the system's power supply, and it requires the need for a physical review of the PC. Similarly, software repair issues are related to the computer's operating system, updates, viruses, etc.
If your computer faces any issue or gets faulty, knowing an estimated cost to repair it beforehand can be quite handy. We'll discuss why computer maintenance is necessary and how much computer repair services cost. 
Why Is Computer Maintenance Important?
There are numerous reasons why computer maintenance is essential. A few of them are: 
Eliminate minor faults before they turn into huge problems.
Preventing malware programs from breaking your PC.
Ensuring that your computer works at the best possible speed.
Make sure that your PC software is running smoothly.
Preventing data loss and keeping the safety and security of your data intact.
Types of Computer Repair Services
There are different types of computer repair services. These can be fixing a minor PC setting, removing viruses, changing hardware, or upgrading the entire operating system, and the cost of these services ranges accordingly.
So to answer how much computer repairs cost, here are different types of computer repair services and their respective average estimates.
Removing Viruses
A virus can be extremely damaging to your computer, so you need computer technicians to remove the virus without risking important data on your PC.
Hardware Repair
If your computer has incurred physical damage, you need a computer repair technician to install new hardware or repair/update hardware.
Scanner, Printer Repair
You will need to take the services of a professional if your computer accessory, such as a scanner or printer, need repair due to some fault.
Software Glitch
Software glitches can slow down your PC and corrupt important data and files; thus, it is another type of issue in which you would require software repair services.
Cost of Computer Repairs
The cost of computer repairs depends upon the complexity and severity of the problem, travel fees of the technician, your location, and the technician's skills.
Usually, computer technicians charge around $50 to $100 per hour for labor. Meanwhile, computer repair costs can range from $10 to $1000.
We will share different issues your computer can encounter and their respective repair price ranges.
Some general issues like error messages, frozen screens, and extremely slow computers can be addressed and resolved at home by shutting them down and restarting them after some time.
Software Installation/Repair Cost
Most computer repair shops charge $10 per software install. However, if your PC requires factory reinstall with a complete backup of your data, you would need to spend somewhere between $40 to $150, depending on the issue.
Virus Removal Cost
Companies often include virus removal costs in the hourly labor fees of the technician or offer virus removal at a discounted rate with other repairs. This usually costs around $50 to $100. You can also purchase virus and malware protection software for $20 to $60 to do it yourself. 
Hard drive Replacement Cost
Replacing a hard drive can cost you somewhere between $100 to $225, including the labor cost. This depends on the hard drive type you want to upgrade to, such as SATA, SSD, or NVMe.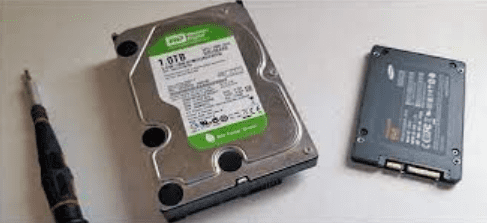 Depending on the size of the SSD, its up-gradation cost can range from $50 to $300. The key point here is that the more space you have on your hard drive, the more money you will have to invest in it for repairs or upgrades.
Complete Tuning of Computer Cost
A complete computer tune-up includes checking it for viruses, adware, PC upgrade (if needed), and monetizing its speed. This can cost you almost $150.
Liquid Damage Repair Cost
If your computer has minor liquid damage, you will be charged around $100. However, if your PC is completely corroded, you would have to spend somewhere around $250 or more to repair it.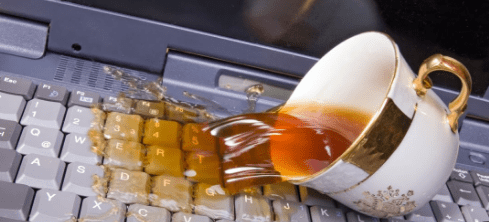 It is pertinent to mention here that the cost depends not on the amount of liquid that went into your computer but on the damage the liquid has caused.
Motherboard Replacement Cost
The motherboard is one of the most expensive parts of a computer, and its replacement can cost anywhere between $150 to $300+ depending upon whether you have a regular PC or a high-end machine.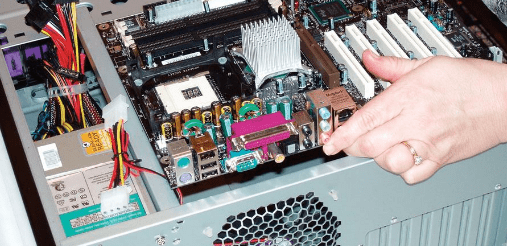 Fans Repair and Replacement Cost
Computers often get clogged, resulting in overheating and system failure.
To keep the PC running,  you need to clean the computer vents, fans, and the whole system inside the CPU case. If you suspect the cooling fan to be the culprit for your issues, it must be replaced. Fan repair and replacement can cost you $99-150, including labor.
Screen Replacement Cost
The cost for screen replacement of your PC or laptop depends a lot on whether you have a regular or a high-end laptop and how long it will take to repair it—usually, the screen repair cost range from $125-225+.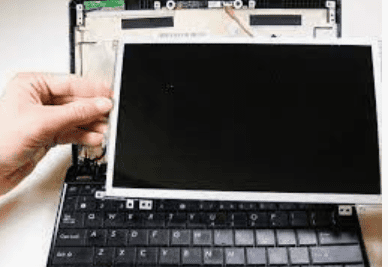 Power Jack Repair Cost
Power jack repair will cost you around $100 to $200.
Keyboard Replacement Cost
Third-party cheap keyboards can be easily replaced for around $10, while regular PC keyboard replacements can cost you about $100 to $120. Meanwhile, Mac keyboard replacements can be pretty expensive.
Data Recovery Cost
If you want a simple data transfer service, it can cost around $99, while a Tier 3 RAID recovery on a hard drive with faulty heads can cost $2000. So, as far as an average guess goes, data recovery can cost anywhere between $99 to $1000+.
Wireless Network Installation Cost
A professional PC repair technician will take $100 or more to install your wireless network securely.
Laptop Rental Service
When you give your PC/laptop for repair, most computer repair shops will offer you a laptop for rent. The laptop rental service will cost around $50.
If it gets worn out or unreliable, you must not repair your power supply. Simply replace it if it wears out or is underpowered, as repairing can have severe consequences on your PC's performance resulting in data loss or even hardware failure. 
Summary
In this guide about how much computer repairs cost, we shared why computer maintenance is important, the type of computer repair services, and their price ranges.
We hope that this guide has been informative for you, and now you better understand how much each repair costs. 
Frequently Asked Questions
Is your computer worth repairing, or should you replace it?
Get a free repair quote from a computer repairing shop before repairing or replacing your computer. Next, ask yourself if repairing the system is worth your time and money or is it better to spend some extra dollars and buy a new one.
What is the average lifespan of a laptop?