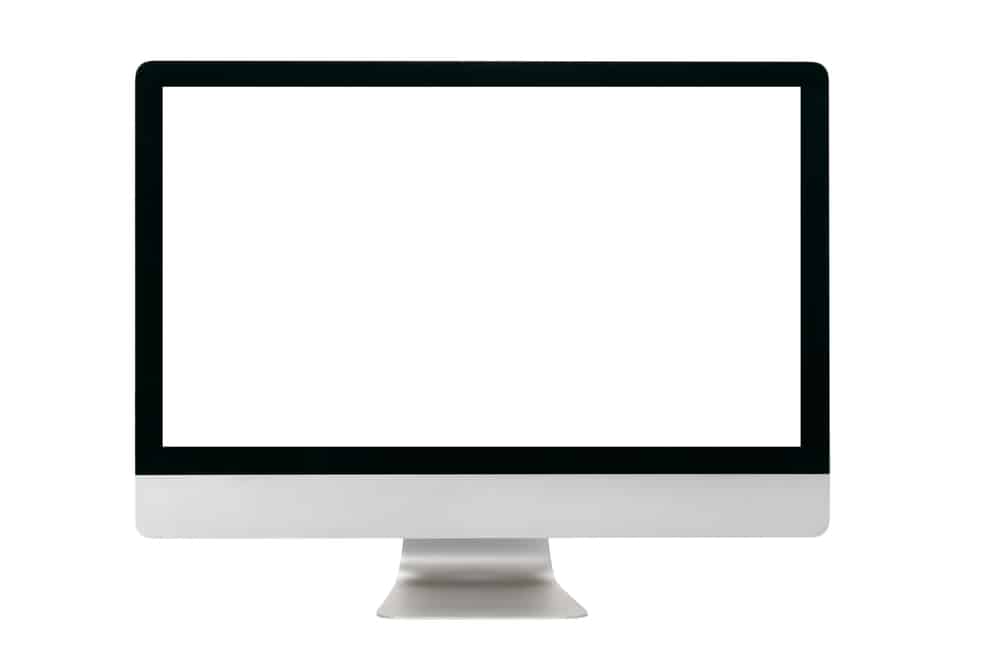 The weight of a monitor is important to consider if you are looking to purchase a new one. Monitors that are too heavy might be difficult to move, while the light ones are often not durable enough.
A monitor typically weighs about 15 to 55 pounds, depending on the size, type, brand, and technology. Larger monitors, such as those designed for gaming, weigh more than regular home and office models.
If you are in the market for a new monitor, it is important to consider the weight as well as the size and features.
We have put together all the information you need about how much a monitor weighs and, most importantly, is the weight worth it?
Why Are Computer Monitors Heavy?
Compared to laptops, computer monitors are quite heavy. This could be for a few reasons, such as:
Size of the monitor.
Addition of a durable and thick glass screen.
Use of heavy high-tech components to build the monitor.
Use of copper yoke plastic casting.
Extra ports, USB slots, speakers, and power supplies within the monitor.
Does the Weight of the Monitor Matter?
Yes, the monitor's weight does matter as it helps you determine what kind of desk, mount, and monitor arm are most suitable for your PC.
Monitor weight also determines how convenient your set-up is in terms of portability and stability. If you are buying a new unit, the calculated weight makes things easy for you with the shipping costs and process.
How Much Do Regular Monitors Weigh?
The weight of monitors differs based on size, brand, and type. Below is the list of common monitors available in the market and their respective weights.
The weight of a 27-inch ASUS VA27EHE Monitor is 11.3 pounds.
A 27-inch Dell SE2722HX weighs 9.7 pounds on average.
An Alienware 25 Gaming 25-inch Monitor weighs around 13.47 pounds.
The weight of the Razer Raptor 27″ Gaming Monitor is 29.90 pounds.
A DELL Dell S3222DGM comes in 31.5 inches and weighs approximately 16.4 pounds.
A 49-inch SAMSUNG Odyssey G9 Gaming Monitor is 49 inches in size and weighs around 31.1 pounds.
Old Monitors vs. New Monitors
Old monitors are usually heavy because they use CRT technology and contain a large cathode ray tube. However, the latest units weigh a lot less due to LCD/LED and flat-screen technology.
Ideal Monitor Weight for Home
When it comes to finding the best monitor weight for home, there are a few key things to consider. The monitor's weight should be based on the type of work you do.
If you are mostly stationary, then a lighter monitor is fine. However, if you are constantly on the go, you will need a heavier monitor that can withstand movement. On the flip side, you may choose a sleek and less-weight monitor for easy portability and compromise on durability.
The size of the monitor should be considered when choosing a weight. A larger monitor will require a heavier stand to keep it in place, thus taking up more of your room space.
Best Monitor Weight for Office Work
There is no single perfect monitor weight for all office environments.
The best way to determine the ideal monitor weight for your office is to survey your workspace and understand how much your existing monitors weigh. Simply note the monitor models and do a quick online search to figure this out.
Once you have this information, you can begin to decide the type and weight of monitors that will be most appropriate for your office.
Be sure to take into account the specific needs of your employees and the overall aesthetic of your office space.
Difference Between Gaming and Regular Monitor
Gaming PCs are becoming more popular as people look for ways to fix lags and crashing issues. However, that's just one piece of the puzzle. You might be thinking of upgrading your build with a durable PC monitor to get the best visual experience.
The main difference between a regular and a gaming monitor is the picture appearance. With a gaming monitor, you'll experience a faster response time to stay one move ahead of your opponent.
If you use a regular monitor for your gaming PC, you may move slowly in real-life motion and get beat quite often. We already know that you don't want your opponents to celebrate victories that they don't deserve. So try to invest in a durable gaming monitor and choose the weight according to your gameplay requirements.
Summary
In this guide about how much a monitor weighs, we've discussed the weight of common monitor brands and the ideal fit for your official and residential needs. We've also discussed choosing a gaming monitor and its benefits.
We hope that this guide helps you make an informed decision on buying a monitor in terms of weight.