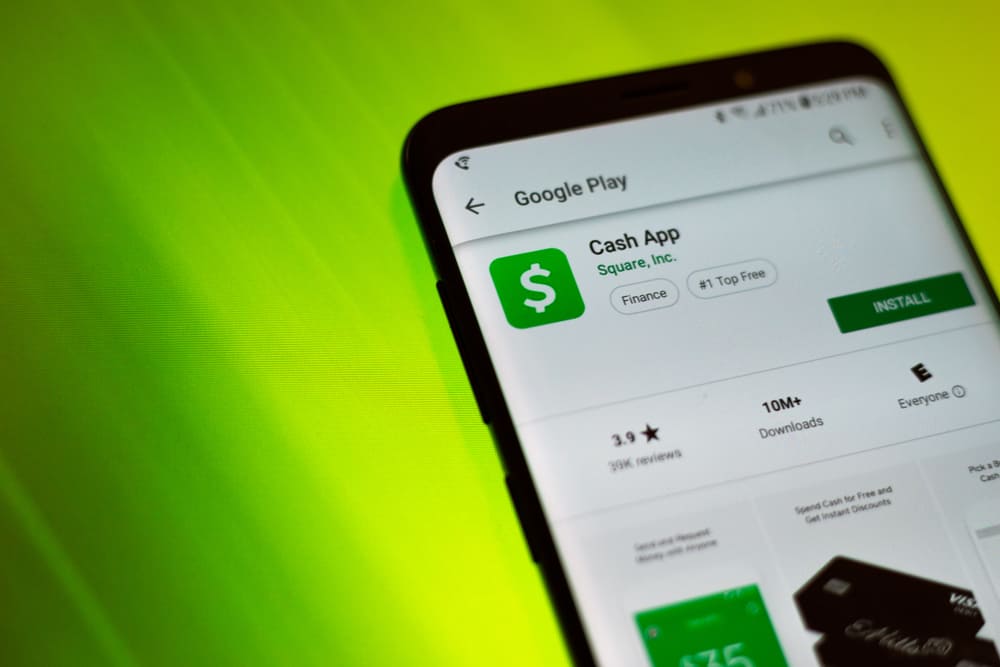 Transferring or receiving money from a friend or paying at a store is typical nowadays. And for this particular reason, we need fast and secure payment platforms that can safely transfer or receive money in your bank account. One such application is Cash App, a popular platform for receiving and transferring money.
Although most of its services are free, you should know that there are few charges applicable. If you choose to transfer money via credit card or opt for instant deposit/transfer, there is a nominal charge you have to pay. 
However, if you are in no rush to transfer money and pay via debit card, you don't have to pay a single penny. All of these and many more are discussed in detail in this article. Stick on to know about Cash App fees.
What Is Cash App?
Developed by Square.Inc., Cash App is a peer-to-peer money mobile payment service. Just like PayPal and Venmo, it lets you transfer money to other individuals.
Cash App is not a bank. It is a payment platform termed a mobile banking solution. You can add your banks, credit cards, and debit cards to transfer and receive money. Partnering with popular banks lets you do financial activities with your peer or business associates.
How Much Does It Charge?
Cash App is free to use with essential services. But, there may be a situation where you can use some features that carry a fee. Here are the fees that you need to know.
Standard Deposit
You can withdraw (cash out) your Cash App account balance via two methods. The first of which is a standard deposit. Usually, a standard deposit takes up to 1-3 business days to transfer your money to your linked bank account. It's absolutely free without any hidden charges.
Instant Deposit
The second one is an instant deposit. As the name suggests, it will instantly deposit withdrawn funds to your linked bank account. But you will have to pay a fee of 0.5%-1.75%, $0.25 being the minimum.
You can also opt for Cash Card. It is a card with the same balance in your Cash App account. It allows you to use the money without transferring it to your bank account.
What Are the Charges for Other Transfers?
Apart from the instant deposit, you also need to know about some fees. Let's take a look at each.
Credit Card
Cash App allows you to do it if you want to pay your friends or any business using your credit card. For every such transaction, Cash App charges a 3% fee.
Also, you can add almost any type of credit card, such as MasterCard, AmericanExpress, Visa, and Discover.
Investment
There is no fee for creating a Cash App investment account or commissions. Cash App doesn't require users to maintain a minimum balance in their investment account also,
However, while trading, some agencies may require you to pay a fee, which will be presented to you before the trade.
Bitcoin
Yes, you can purchase Bitcoin from Cash App as well. Although, there is no fixed amount set as a fee for buying or selling Bitcoin. Usually, it ranges from 2-3%.
ATM
Upon each ATM withdrawal, you will have to pay a fee of $2 – $2.50.
Frequently Asked Questions
Is there a fee to pay to receive money on Cash App?
There are no predetermined fees for essential services. Moreover, there are no fees for either sending or transferring money. On top of that, they don't charge a monthly fee. The Cash Card feature allows you to withdraw money from your account or make transactions. 
How much in fees would Cash App charge for a $100 instant deposit?
There is a fixed range of fees charged on instant deposits. It ranges from 0.5%-1.75%, with the minimum fee being $0.25. 
How do I avoid the Cash App fee?
Cash App lists the services upon which they charge fees. Avoid those, and you can easily avoid paying a fee to Cash App. For example, transfer money without using a credit card, and withdraw money without an instant transfer. Additionally, don't use the Cash App Debit card while withdrawing money from ATMs.
Will Cash App refund money if scammed?
Cash App provides a secure and safe payment system for users. Whenever fraudulent payment actions take place, Cash App identifies them and cancels the transactions. Afterward, they return the cash to your wallet or bank account. Keep in mind that the refund may take 1 to 3 days.
How does Cash App work when receiving money?
It is just like other payment apps. You need to add your bank account to Cash App. Request or approve payment requests just like other payment apps. It's simple, fast, and secure.