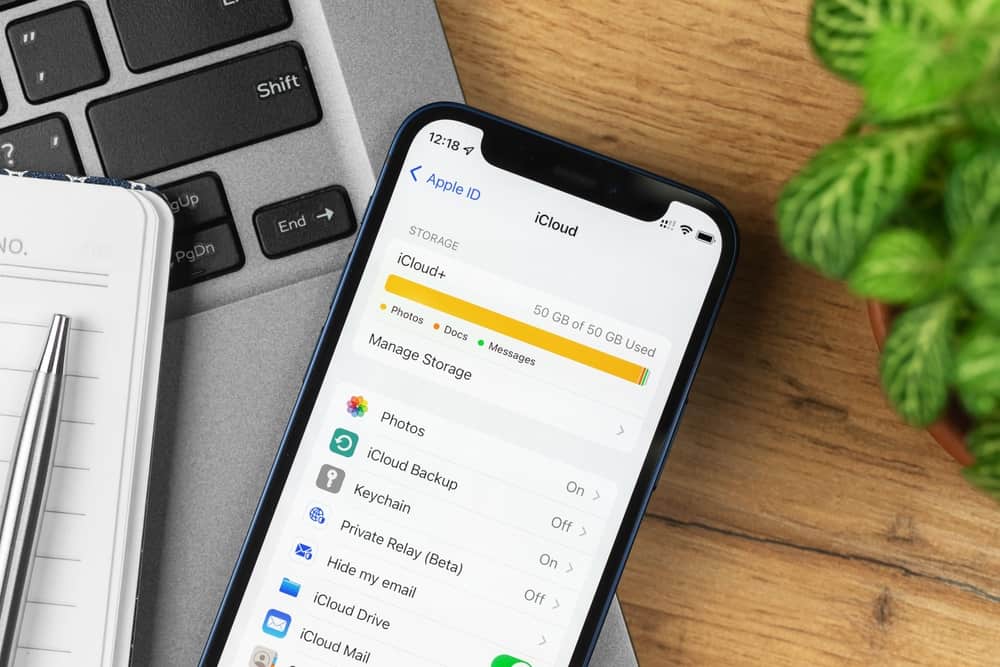 Knowing how much iCloud storage remains on your device is needed for prudent file storage. It helps you regulate the size of storage files you keep on your Apple device or upload to your iCloud account. And ultimately prevents the unexpected iCloud storage full notification.
To check the amount of iCloud storage you have left, use your Apple account ID or check it through icloud.com. You can use your iPhone, iPad, iPod touch, Android phones, MAC computer, Windows computer, or any internet browsing device to check your iCloud storage.
This article contains the various ways to know the size of iCloud storage you have left. After reading this blog post, you should know how to see your iCloud storage size. Also, you should be able to delete individual app files and create more storage space for your iCloud account.
How Much iCloud Storage Do I Have?
The amount of storage you have remaining on your iCloud account depends on the amount of storage consumed by the individual apps on your device.
You can know this iCloud storage through your Apple's Account ID on Apple devices such as iPhone, iPad, iPod Touch, or MAC computers. Using a Windows computer, you can also access the iCloud storage left from Apple devices. Lastly, you can access the storage through any internet browsing device when you log in to icloud.com
This information below gives the steps to check your total iCloud storage and the space left.
Method #1: Check the Total iCloud Storage Space
Using the "Settings" app on your iPhone, iPad, or iPod Touch, you can check the total iCloud storage space left.
Here are the ways to check it:
Go to your "Settings" app on your iPhone and tap on your "Account ID". This action will bring a horizontal bar graph.

This graph displays the total iCloud storage space original to your iCloud plan versus the total iCloud storage space used.
To know the total iCloud storage space left on your iPhone, subtract these two variables. For example, in the image above, the total iCloud storage space left is 200GB – 82.3GB = 117.7GB.
Method #2: Check the Individual iCloud Storage Space Used
To check the individual app storage usage on iCloud, you should:
Open the "Settings" app.
Click on your "Account ID".
Under the bar graph showing the overall iCloud storage usage, click on "Manage Storage".

Clicking on manage storage shows your apps with the amount of iCloud storage space they consume. It is shown in descending order, with the apps taking more space at the top. On the other hand, apps taking less iCloud space are at the bottom.
You can tap on each app to see a breakdown of files in the app using this storage space. You will also have the option to delete the files you wish to clear.
Method #3: Check on a Mac Computer
Here is how to check iCloud storage left on a Mac computer:
Go to "Apple menu"  > "System Preferences" > "Apple ID" > "iCloud". After clicking on iCloud, a bar graph showing your overall storage usage will appear.
Below the bar graph, click on "Manage". This action will bring out the iCloud storage used by the apps and features in descending order of storage size. You can also see the individual files taking up storage space when you click on apps and features.
Method #4: Check From a Windows Computer
Ensure you have an iCloud program for Windows installed on your PC to check your iCloud storage.
Here is how to check iCloud storage using a Windows computer:
On a Windows computer, open the "iCloud" program. Opening it displays the bar graph.
Click "Storage" to see the iCloud storage space of individual apps arranged in descending order of the iCloud space used.
Method #5: Use iCloud.com To Check
Using icloud.com is the most versatile way to get information about your iCloud storage, as you can get it through any Internet browsing device.
Here is how to see how much iCloud storage you have using icloud.com
On your smartphone or PC browser, go to "icoud.com" and sign in.
Navigate to "Account Settings", and click on "Storage".
To see details about individual storage space taken by an individual app, hold or long-press on a particular segment of the bar graph. Holding it brings out the file name and its numeric storage size.
Conclusion
When receiving notifications about your iCloud storage being full or low, remember to check your Apple account ID as described in this article. In other ways, you can simply sign in to iCloud.com to check your iCloud storage spaces.
Frequently Asked Questions
How to increase iCloud storage space?
You can free up space in your iCloud by deleting photos in iCloud photos or by deleting texts and attachments in Messages.
What is the cost of iCloud storage plans?
Every iCloud account comes with a free 5GB. However, once it is exhausted, you will need to upgrade it. The cost of an iCloud plan depends on the plan's size and country. On average a 50GB plan costs $0.99, 200GB costs $2.99, and 2TB costs $9.99. However, the cost can increase or decrease depending on your country of residence.