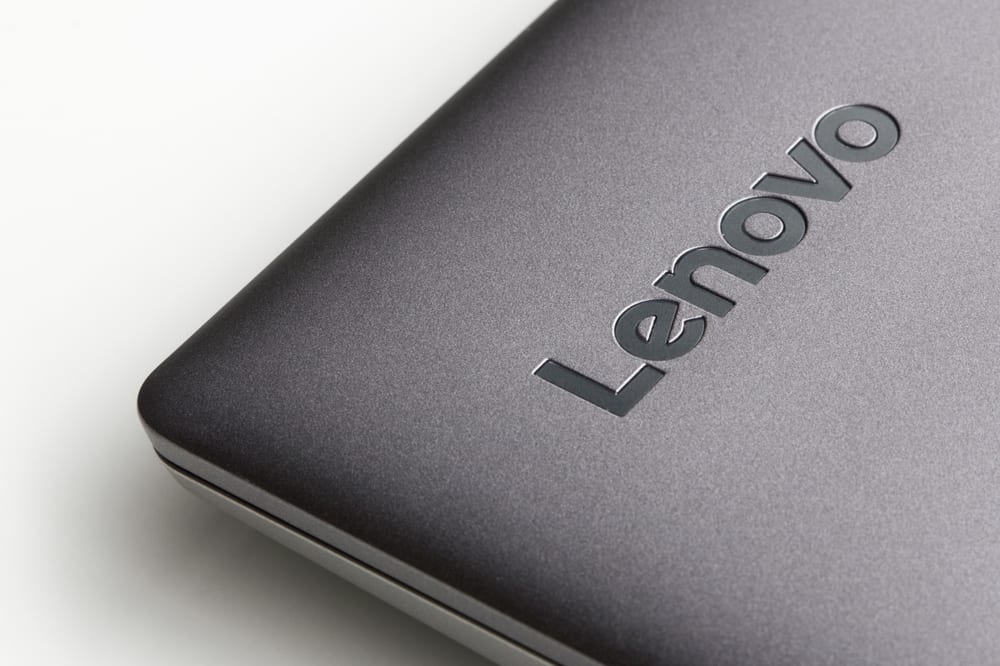 Lenovo laptops are known for their affordability and quality. But after using your Lenovo laptop for a while, you might think about selling it. You may be considering this idea because your old Lenovo laptop is now a lot slower than before, and you want a PC with improved performance. It might also be broken down, and you don't want the hassle of getting it repaired.
But before you find a suitable marketplace to sell your Lenovo laptop, you need to know how much money you should expect. On average, the price of used Lenovo laptops ranges between $50 and $500. However, the cost can rise even further if you sell a high-end or newer Lenovo laptop. 
As you can see, you should be able to make some decent returns from selling your old Lenovo laptop. Therefore, you'll get that much-needed infusion of cash to get an upgraded laptop that delivers exceptional performance. Let's not waste any more time and get started.
How Much Can You Sell Your Used Lenovo Laptop For?
The question of how much to sell a used Lenovo laptop is often asked because they're very popular among business professionals and students. This is because these laptops are known for their exceptional quality. Because of this, brand-new Lenovo laptops are generally costlier than other brands, so you can fetch a higher price when selling a used one.
On average, you should be able to sell a used Lenovo laptop for anything between $50 and $500.
This isn't a fixed price, as it can vary greatly depending on several factors, such as your laptop's condition, model, and age. You should be able to get a great price when selling a high-end used Lenovo laptop or one that's newer.
For example, if you're selling a Lenovo laptop with a storage capacity of 256GB, 4GB RAM, and an i5 processor, you can get anything between $100 and $500. In contrast, a lower-spec Lenovo laptop with 128GB storage, i3 processors, and 2GB RAM can only fetch a maximum price of $100.
But before you sell your Lenovo laptop, make sure to take your time to check its prices across different marketplace platforms. A few of the most popular online places to sell your Lenovo laptop include the following.
Facebook Marketplace.
Gazelle.
Decluttr.
Amazon.
Swappa.
Craigslist.
eBay.
Letgo.
By advertising your laptop on any of these platforms, you'll be able to quickly land a potential buyer and one who's willing to pay a reasonable price.
But before you sell your Lenovo laptop, there are certain things you must do to avoid losing important data or confidential information from landing in the wrong hands, and these include the following.
Back Up Your Crucial Files
The first thing you must do before placing your Lenovo laptop for sale is to back up all the essential files either on the cloud or an external hard drive. These critical files you need to back up include programs, pictures, and documents. You should only factory reset your Windows Lenovo laptop after backing up all these files.
If you want to easily access the files using any PC, you should consider backing them up on the cloud. You should consult a PC specialist if all this sounds confusing.
Properly Clean Your Lenovo Laptop
You want your Lenovo laptop to have an appealing look to potential buyers to convince them to spend their hard-earned money. The best way you can do this is by thoroughly cleaning your laptop to remove all traces of dirt and dust. Besides improving its aesthetic appeal, a clean laptop will, in most cases, perform slightly better.
When cleaning the laptop, you must focus on the keyboard, screen, and inside your PC. By doing all this, you'll be able to convince a buyer better to pay more for your Lenovo laptop.
Format Your Hard Drive
Formatting the hard drive is a foolproof technique for ensuring that you remove all your data from your Lenovo laptop. This will help safeguard your personal information from being accessed by a buyer you don't know. In addition, formatting the hard drive creates a new environment that the buyer can personalize according to their preference.
Reinstall the Operating System
Formatting your Lenovo laptop will remove everything, including the operating system (OS). With your laptop now in the default factory state, you need to install an OS because no computer can work without one. To be safe, you can also find out the buyer's preference before installing the OS or the latest Windows OS.
Deactivate and Uninstall Software Programs
You must also deactivate and uninstall all software and programs on your Lenovo laptop and transfer them onto your new PC. Doing this is especially critical if the software is connected to a third party or your PC account.
But before you deactivate and initiate the transfer, first look through all the installed software. Consequently, you should identify those programs you wish to transfer to your new laptop.
Summary
If you want to sell your used Lenovo laptop, it's important to find out how much it can go before you even search for a buyer. This way, you'll be able to gauge if the price you're offering is worth it to proceed with the sale. After all, the last thing you want is to be exploited, and it would be better to keep hold of your Lenovo laptop.
Thanks to this exhaustive guide, you shouldn't worry about the best price to sell your used Lenovo laptop. And with this knowledge in mind, you can go ahead and correctly price your Lenovo laptop and know what to do before selling it to a potential buyer.