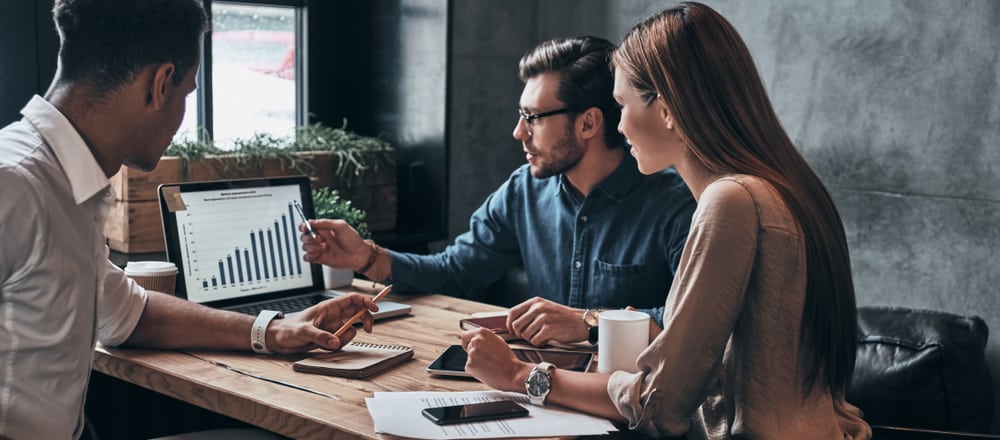 Laptops are popular for their portability and convenience for personal and professional use. There are currently hundreds of different laptop models and prices that make shopping for a new laptop challenging.
The amount of money you should spend on a laptop depends on several factors, such as functionality and usability. You can go for budget laptops priced under $500 but with limited features, if you're on a budget. For between $500-$900, you can get a mid-range laptop with mid-tier specifications. 
On the other hand, if you're a heavy user and can afford high-end laptops, be ready to pay at least $1000 to get one that satisfies your needs.
This guide has essential tips you should know before buying a laptop. Read on to find out which laptop you should go for.
Overview of How Much To Spend on a Laptop
The average cost of a good laptop is between $500-$1000, depending on the specs you want. You can find mid-range laptops in this range that can satisfy your needs. However, you can still decide to go under $500 or over $1000, depending on your budget.
How Laptops Are Priced
When it comes to pricing, there are three main categories for laptops.
Budget Laptops
Budget laptops are relatively cheap laptops that cost under $500. When it comes to budget laptops, you need to manage your expectations. Don't expect high performance, good battery life, and premium specs from a budget laptop. However, this doesn't mean those budget laptops aren't worth it.
You can still find a good budget laptop to serve your needs, especially if what you do involves streaming videos, surfing the web, or writing. But one thing is for sure; you can't find a decent MacBook or gaming laptop at this price range. 
If you're looking for a laptop priced under $500, go for a Chromebook because it performs well on cheaper hardware. Chromebooks are budget-friendly machines that run on Chrome OS instead of Windows. Chrome OS laptops are not great for multitasking but offer a simpler, lighter, and straightforward interface than budget Windows laptops. They cost as little as $179 and are great for budget-conscious people.
Decent budget Windows laptops start from $300 and are rarely worth buying compared to Chromebooks that go for the same price. Moreover, Chromebooks have a better battery life, less prone to viruses than budget Windows laptops.
However, this doesn't mean that Chromebooks are better than budget Windows laptops. First of all, Chromebooks have an overreliance on internet connectivity to function well and may not be suitable for you if you don't have a stable connection. Secondly, budget Windows laptops that go for at least $400 are much more powerful and offer better specs than Chromebooks.
All in all, the choice is yours to decide which budget laptop you'll go for.
Mid-range Laptops
Mid-range laptops go for between $500-$1000. Most laptop buyers land in this category because mid-range laptops are affordable and come with much better specs than budget laptops. They offer a faster processor with more cores, more memory, and more storage for applications.
Expect a full HD screen, USB-C charging, and a super-fast SSD for laptops in this category. However, it's rare to find a mid-range laptop with a powerful processor and dedicated graphics card.
Laptops in the mid-range category can do more than web browsing or streaming media. They are perfect for:
Casual gaming.
Light photo/video editing.
Coding.
High-end Laptops
Are you looking for a productivity workhorse, gaming machine, or ultraportable laptop for work? Look no further because high-end laptops tick all the boxes. High-end laptops are powerful machines with better features than mid-range and budget laptops. They're absolute value for your money if you have the money to purchase one.
These laptops come with the following features:
Premium fit and finish.
Outstanding battery life.
Fast processors.
Massive storage capabilities.
Outstanding picture quality.
High-end laptops are portable beasts that you can rely on for any heavy performance tasks such as:
Gaming.
Photo/Video editing.
3D rendering.
Programming.
Visual effects.
Sound design.
Most high-end laptops start from $1000, depending on the specs you want. The laptops can be maxed out with the most powerful processors and a dedicated graphics card.
Finding the Best Value for Money Laptop
There are a few things you should consider before purchasing a laptop. 
Portability
The essence of buying a laptop is to have a machine that can carry out the same tasks as a desktop PC but is portable. For this reason, purchasing a laptop that is not portable is just redundant.
A laptop should be light and easy to carry around. The good thing is that most laptops nowadays (even budget laptops) are sleek and portable and can get your work done.
Battery Life
When buying a laptop, you should go for one that can last for a few hours before it goes off. If you want a laptop that can last eight hours, you might want to go for a mid-range or high-end laptop. This is because most budget laptops don't have good batteries that can last all day long.
Performance
The performance of a laptop depends on its processor speed, GPU and Memory. If you want to purchase a laptop for professional use, it's highly advisable to go for a laptop with 8 gigs of RAM, 256 GB of SSD storage, and at least 2.4 GHz clock speed.
Note that the higher the performance, the pricier the laptop. For this reason, look for a laptop within your budget that offers reasonable performance.
Summary
According to Statista Research Service, sales data from 2019 show that the average laptop buyer spends around $700. For $700, you can get a good mid-range laptop to serve your needs. However, if you want a high-quality laptop with good performance, you'll need to spend at least $1000.
On the other hand, if your budget is limited and you're searching for a laptop priced under $500, don't expect high performance. We hope this article has provided you with the necessary information to help you decide how much money you should spend on a laptop. Lastly, try not to make a rash decision when purchasing a laptop; take your time to check the manufacturer's specs before making a purchase decision.