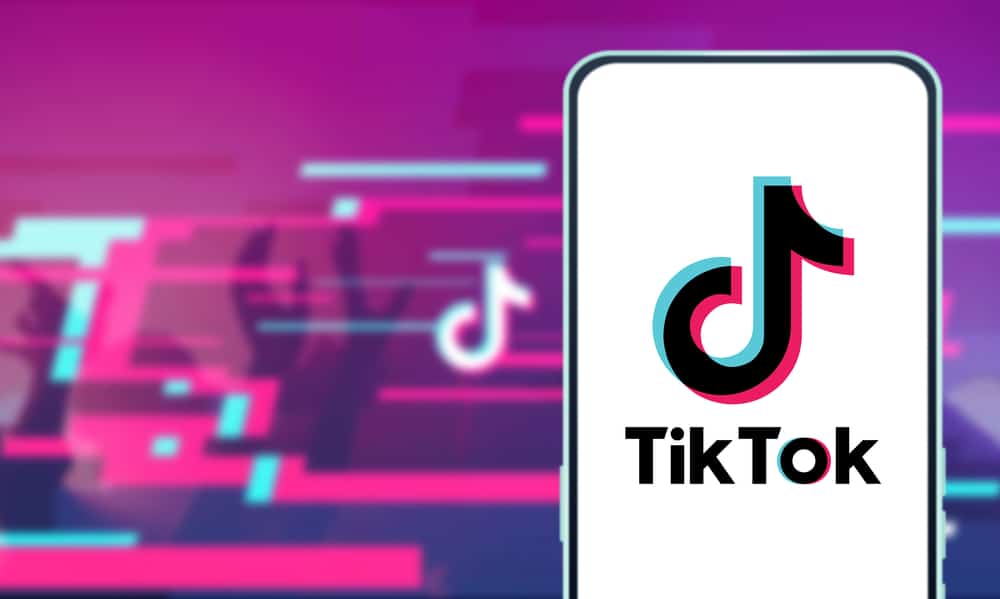 TikTok is one of the top video-sharing platforms, with over a billion avid users. With such massive users comes an enormous number of videos being uploaded daily. However, the app is notorious for using up a large chunk of storage space, sometimes in gigabytes. So, how much Storage does TikTok use on your device? 
Ideally, downloading, installing, and using the TikTok app on your smartphone takes up around 500 MB of your phone's storage. However, the more you use the app, the more storage space it consumes. Things like user data, cache files, and watch history are factors that can cause such an outrageous amount of storage space TikTok uses.  
Having one app use up so much of your device storage space can be worrisome, considering your storage space is limited. If you are experiencing this issue, there are a few things you can do to fix TikTok using so much space on your device. This article will elaborate on some of these fixes, so keep reading. 
How To Decrease TikTok Storage Consumption
If the storage space TikTok is using on your smartphone is outrageous, you can fix this by clearing or deleting some of TikTok's data. It does not matter if you are a TikTok creator or all you do is watch TikTok videos; there are different reasons TikTok may use up so much of your Storage. 
Below are five fixes to reduce the amount of your smartphone's Storage TikTok uses. 
Fix #1: Delete TikTok Drafts 
As a creator, TikTok allows you to save videos in the draft folder. You can even turn TikTok into your personal short video editor, where you shoot the video on TikTok and save it on your device without uploading it. It is also worth noting that the more videos you have in your drafts or private folder on TikTok, the larger the space the app will use. 
To reduce the amount of storage space TikTok uses, you should delete videos in the draft folder on TikTok. To delete TikTok videos in the draft folder, click on your profile at the bottom right corner of your screen. Next, click the "Draft" section and tap on any video you want to delete. Tap the delete icon at the top of your screen and confirm that you want to delete the draft video. 
Fix #2: Clear Your TikTok Watch History 
Another thing that can cause the TikTok app to use so much storage space is your watch history. However, TikTok removed the watch history feature in June 2022. While TikTok did not comment on why they removed it, many people believe it was because it is the major cause the app uses so much of your smartphone's storage space. 
If you are still using the old version of TikTok and it still works on your smartphone, then clearing the watch history will help create storage space. To clear the watch history, click on your profile and tap on the three dots at the top right corner of your screen. Select "Settings and Privacy", and under the "Content & Activity" section, click on "Watch History". Finally, select the "Clear History" option at the bottom of your screen. 
Fix #3: Clear TikTok Cache 
TikTok, like most other apps, also creates cache files that are temporarily stored on your device to speed up retrieval the next time you need that same data. However, TikTok caches a lot of app data so that you can access content faster. And the more you use the app, the more cache it stores. 
If you need to reduce the storage space TikTok uses, clearing the cache files is one way to go about it. And deleting the TikTok cache files would not impact your profile or the app. You can clear TikTok cache data using the Settings app. In the Settings app navigate to the apps list, tap on the TikTok app, and under its "Storage" section, click on "Clear Cache Files".
In addition, you can also use the TikTok app to clear cache data. All you need to do is navigate to your profile, click on the three dots at the top right corner of your screen, and click on the "Clear Cache" option. 
Fix #4: Clear TikTok Data 
You can clear TikTok data using the Settings app on your Android device. However, doing this resets your TikTok app, and you must sign in again. But the advantage of using this option is that it frees up a large portion of your storage space. 
To clear TikTok data, go to your Settings and click on the "Apps & Notifications" option. Click on the "App Info" option and find TikTok from the app list. Click on the "Storage & Cache" option and select "Clear Storage". A prompt will appear on your screen warning you that this action will permanently delete TikTok data; click on "OK" to complete the process. 
Fix #5: Uninstall and Reinstall TikTok 
Finally, you can also consider uninstalling the TikTok app and reinstalling it. When you use this option, it deletes TikTok data on your device — such as cache, drafts, and other files. And when you reinstall the TikTok app, sign in to your old TikTok account and continue from where you left off. 
You can easily delete TikTok on iOS or Android devices when you tap and hold the app for about 3 seconds or until the app starts to jiggle. Click on the "X" or the "-" icon to uninstall the app. Next, go to the Play Store or App Store to download the TikTok app. 
Despite the Watch History feature being removed from TikTok, users can still access your video watch history by using the "Discovery" tab or sending a request from your account for your data file.
Conclusion 
Conclusively, if TikTok uses a huge amount of storage space on your Android or iPhone device, it means you use the app a lot. It isn't only a reflection of uploading many videos or saving drafts, but cache, effects, stickers, filters, and watch history also contributes to the storage space TikTok uses on your device.