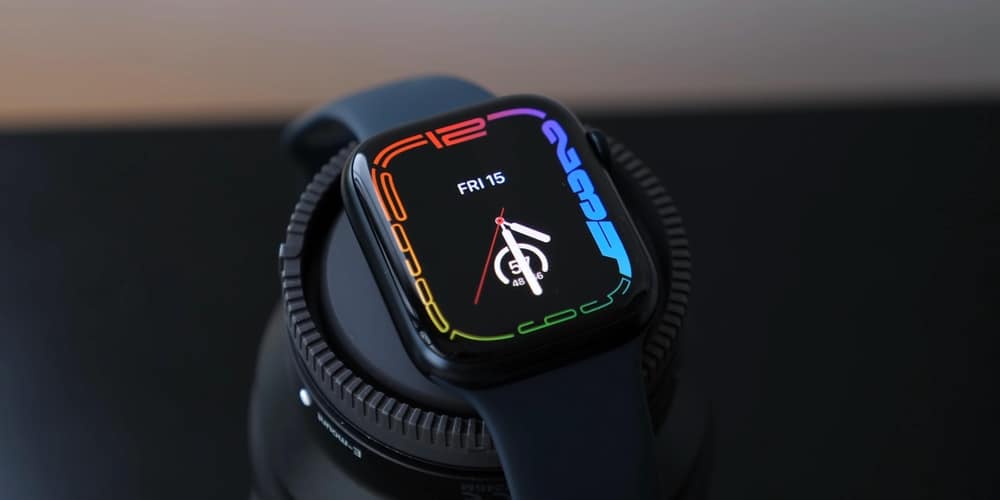 Although Apple products have a sturdy reputation when it comes to their quality and durability, at times, they can falter. For an Apple Watch, the screen can get smashed on falls. The instant question in such a scenario is how much it costs to fix the screen.
Depending upon which model of Apple Watch you have, it costs between $159 and $499 to get your Apple Watch screen fixed without AppleCare+.
If you have AppleCare+, you can get the screen fixed for $69 for most Apple Watches and $79 for Apple Watch Ultra.
Other than these, the only option is to replace the screen with or without the help of some non-Apple expert. This venture can amount to the screen cost ($69.99 to $79.99) plus the expert's fees.
In this article, I'll explore the different options you have when getting your Apple Watch's screen fixed.
Option#1: Apple Repair Center
First off, before considering other options, check whether your Apple Watch warranty covers the screen replacement or not. If it does, you're in luck. But if it doesn't, there are a few options you have.
The most obvious and expensive option is to book an appointment at an Apple Repair Center. While it sounds pretty straightforward, the thing is, it will cost you somewhere between $159 and $499 – which is more than 60% of the cost of the Apple Watch.
Regarding specific models, Apple Watch SE and Nike's screen replacement cost between $219 and $299. Whereas Apple Watch Hermès and Series 5 and 6 cost between $399 and $499
Option#2: AppleCare+
Buying AppleCare+ for your Apple Watch is by all practical means ensuring your Apple Watch. AppleCare+ covers up to two damage incidents per year. Depending on the Apple Watch model, it costs between $49 and $149.
If you have the standard Apple Watch SE, the cost will be $49 only. Whereas, for the luxurious Apple Watch Hermès, the AppleCare+ stands at a $149 tag. For other devices, the cost lies somewhere in between.
You might ask, is the AppleCare+ worth it? Well, it depends on you. If you often find yourself in conditions with a high probability of your Apple Watch getting damaged, you better get it because the repair costs are astronomically high.
But if you're sure you can take care of the watch, you can do without it.
Option#3: Non-Apple Professionals
Without AppleCare+, getting your Apple Watch's screen fixed from an Apple Repair Center is a bad idea. Apart from these two, you've another option at your disposal.
You can get the screen replaced by a non-Apple professional. Be aware that this is risky and may cause loss of function to your Apple Watch, but you certainly can give it a try. Also, if you're something of a DIY expert, you can give it a try yourself. iFixit has some great tutorials in this regard.
Why Is Apple Watch Screen Replacement So Expensive?
The Apple Watch screen replacement is expensive because it's not a screen replacement. Rather, Apple replaces the whole unit and sends you a new watch. The old Apple Watch is recycled, and its components are utilized in refurbishing other products.
In other words, you're not getting your watch repaired. Instead, you're getting a newer one in place of the older one at a somewhat lower price.
How To Book an Appointment for an Apple Watch Screen Repair
Whether you've AppleCare+ or not, you'll need to book an appointment with the nearest Apple Repair Center to get it repaired. Here's how you can do it.
Go to the Apple Watch Service and Repair website.
Tap on the "Get Service" button.
Tap on "Choose a product" below the "See all products" head.
Select "Cracked Display".
You can call or book an appointment with Apple Support.
Enter your Apple Watch's serial number to book an appointment.
That's pretty much it. You'll get the details of the appointment shortly after you've completed the procedure.
What Should You Do?
Let me help you with it if you're a little confused after considering all these options. Apple screen replacement isn't a realistic option. So, let's throw it out of the window. Apart from it, AppleCare+ is your best bet.
But if you don't have it, here's what you can do. If the watch is old, you may consider recycling it and buying a new one. Else, you can try to get it fixed locally, which I should warn you is risky.
I'll advise you to do one thing to avoid the calamity before it happens. Get a screen protector for your Apple Watch. You can find many budget-friendly screen protectors for your Apple Watch on Amazon. Call to mind that it can save you from big losses.
Conclusion
Without an AppleCare+ plan, fixing an Apple Watch screen can cost you somewhere between $149 and $499. With AppleCare+, however, you can get it fixed between $49 and $149. If both of these options don't work for you, you can get the screen replaced locally, which is a bit risky. Lastly, get your watch a glass protector if you haven't already to avoid breaking the glass in the first place.