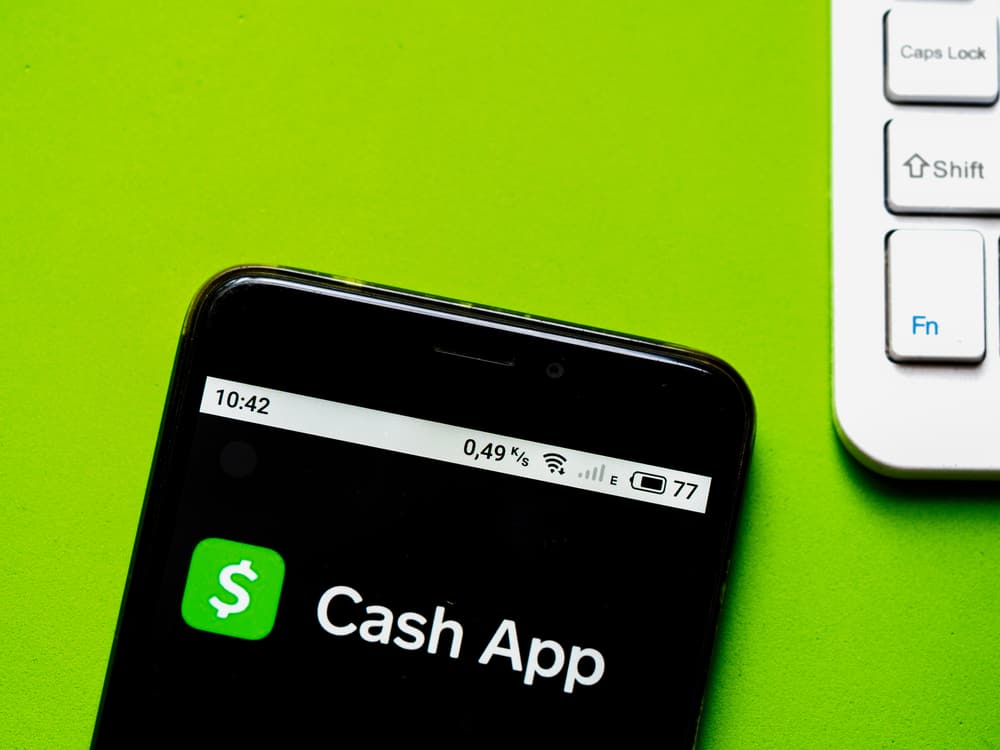 You want to transfer money. Want to know how much Cash App charges for transferring money? When transferring money, it's necessary to understand the app's terms and conditions. For instance, how much will it charge from $1000?
An instant transfer of $1000 from Cash App will charge $15, and you'll receive $985. Cash App doesn't charge for a small amount of money.
In this article, we'll figure out how much Cash App charges for transferring $1000.
What Is Cash App?
Cash App is an app through which we can transfer money to each other. The Block, Inc. company made this mobile payment app using a mobile phone app. The service is only used in the United States and the United Kingdom.
This service allows users to send, receive and store money. Users can transfer money to any local bank account from Cash App.
Many customers want to know how much Cash App will charge for the withdrawal when they withdraw money from their bank account.
Money Transfer Limit
With Cash App, you can send and receive up to $1,000 in 30 days. You can increase the limits by verifying your name, date of birth, and the last four digits of your social security number. Then, you can transfer a large sum of money.
Cost To Withdraw Money From Cash App
Cash App has many withdrawal options. We should know the total cost in advance, as the fees of each method differ.
Instant Payment Fee
There is a fee for immediate payment. The rate is 1.5% of the withdrawal amount. You've to pay $1.5 for every $100 you withdraw.
The nominal charge is $0.25. It's 1.5% of $16.75, but it applies even if you cancel $1, so it's wise to start with an amount that minimizes the total charge.
Charges To Withdraw $1000
Cash App charges a $15 fee for withdrawing $1,000 using the Instant Deposit feature. This will allow Cash App to transfer $1,000 to your linked debit card. But, you can also use the standard options to withdraw for free.
Please note that it will take a couple of days for the legal transfer to appear in your bank account. Many Cash App user-to-user transactions are free, but there may be a small fee for the transaction.
You must pay a 3% fee when transferring money with a credit card through Cash App. Essential services like sending money from the bank account are free.
You make the usual transfer to your bank account or withdraw money from your Cash App account. Additionally, Cash App has no monthly or yearly fees.
Free Transactions
Most transactions on the Cash App are free, but there are a few situations where you get charged a small fee. Cash App doesn't charge for sending or receiving money. 
Users can withdraw cash and make money transactions from their Cash App account.
Cash App Fee
You can also avoid Cash App charges. Try not to use the instant Cash App feature.
Consider these to avoid charges while using Cash App.
Don't use the Instant Cash Out feature.
Cash out using the standard method.
The app will not charge a 1.5% fee on the withdrawal.
The steps are the only way to avoid being charged by Cash App on cashouts.
Cash App requires a debit card connected to your account for instant transfers. Or else you won't be able to cash out instantly.
Conclusion
Cash App provides standard and instant deposits. Legal deposit is free but takes 1-3 days, while instant deposits charge a 0.5%-1.75% fee. Shared bank transfers are free.
An Instant Transfer of $1000 from Cash App will charge a $15 fee, and the recipient will receive $985. Cash App doesn't charge for a small amount of money. For instance, if you transfer $100, you don't have to pay the fee.
Frequently Asked Questions
How much will it cost me to cash out $100 from my Cash App account?
It costs you $1.50 to withdraw $100 from the Cash App. Otherwise, Cash App transfers do not incur extra charges.
Is there a way to avoid Cash App fees?
You can avoid fees when sending or receiving money on Cash App using a linked bank account. Remember to stay within your budget, or you may not be able to withdraw as much as you'd like. You can spend a maximum of $7,000 per day and $10,000 per week using your Cash App card.
Can I get money from my Cash App without a Cash Card?
You can withdraw funds from your account without the card, but you must link it to a bank. Then, send the money to the bank account and obtain cash over the counter from the cashier.