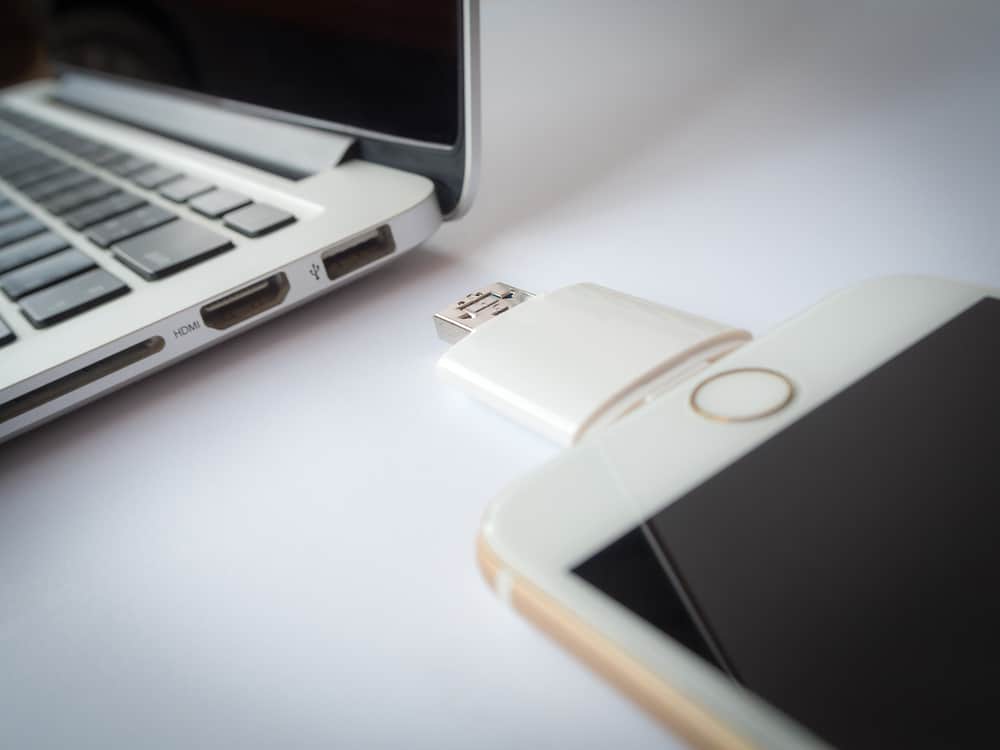 If you have an iPhone or iPad, chances are, you have some data on it that's important to you that you'd like to access on your PC. While ​iTunes is great for backing up your iPhone and restoring it, if you ever wanted to access the data, then you're slightly screwed.
There is no denying that the iPhone is not known for its file management capabilities. But this doesn't mean you can't access your precious pictures, notes, and contacts just because Apple doesn't make your favorite computers.
Accessing these files is not as difficult as you might expect; you have several built-in options and other programs to access your iPhone's files on your PC. The pictures, videos, and other files you have might be more useful to you if viewed on a larger screen, and we're going to help you with that.
This article looks at several different ways in which you can access these files on your iPhone using a PC.
Method #1: Accessing iPhone Photos Using File Explorer
If you have photos on your iPhone and want to view them in high resolution or share some images with a friend, plugging your iPhone into a USB port and using the File Explorer is the quickest and simplest way around.
File Explorer makes accessing iPhone photos so easy that you won't need to sync your iPhone to iTunes or install any third-party software. However, with this method, you can only access photos, not other kinds of data on your iPhone.
Here's how you can access your iPhone photos by connecting to your PC via USB:
Connect your iPhone to the PC using the standard USB cable that comes with it.
On your iPhone, tap the "Trust This Computer" prompt if this is your first time connecting the device to your PC.

From your Windows taskbar, open up "File Explorer," and you'll see an icon that says "Apple iPhone."

You can access your photos library by double-clicking on this icon and navigating to "Internal Storage/DCIM."
Here, you'll find all the photos and videos from your iPhone that you can access and even export.

In this case, it's important to note that the iPhone must be unlocked before connecting to your PC. When the prompt appears, just use Face ID or Touch ID to unlock the device.
Method #2: Accessing iPhone Files Wirelessly Using iCloud
Some people find the above method to be a hassle since they have to connect their iPhone to their PC using a USB cable, and it only gives access to the photos library.
If you hate connecting your iPhone via a data cable, there is an alternative method that doesn't require you to use a cable. Through iCloud, you can access your iPhone's data wirelessly from your PC.
Here's how you can access your iPhone's data using iCloud and never again be limited by the length of your USB cable:
Ensure that iCloud Backup is enabled on your iPhone. If it isn't, then you can turn it on from the settings of your iPhone.
Head over to iCloud.com from your web browser on your PC and log in with your Apple ID credentials.

This brings you to the main homepage, where you can see all the different data from your iPhone that is stored on your iCloud.

The menu here allows you to get access to the data you need. For example, if you click on the "Notes" app, you can see all the notes from your iPhone stored on iCloud.
There is only one drawback to this method – you need a working internet connection to access it, and the iCloud storage is limited unless you are willing to pay for it.
Method #3: Accessing iPhone Files Using iTunes File Sharing
iTunes also lets you access some of the data on your iPhone from a PC using the File Sharing option. Despite this, there are some limitations to this access, and this method does not allow transferring of songs, photos, etc.
Though, this File Sharing option is still handy when it comes to transferring documents and various other types of files between your iPhone and PC. To access this, you will need a USB cable and iTunes installed on your PC.
Here's how you can manage files between your PC and iPhone using iTunes' File Sharing option via USB cable:
Download & Install iTunes from the Microsoft Store or Apple's official website if you don't already have it installed on your PC.
Use the USB cable to connect your iPhone, make sure it is unlocked, and click on the "Trust This Computer" prompt if it appears.
In the menu on the left side of the screen, click on "File Sharing" to get to the list of apps that support File Sharing.

Choose any app you want to add files to, and then click "Add File." Locate the file on your PC that you'd like to add.

After a few seconds, your file will be transferred to your iPhone, which you can access when you open the app.

Documents and other file types can be transferred to third-party applications such as Microsoft Office, VLC Media Player, etc. With iTunes' built-in File Sharing option, it's as simple as that to transfer files to your iPhone.
Method #4: Accessing iPhone Files Using Third-Party Software
Although all the methods described above have their fair share of pros and cons, suppose you wanted a way to access your iPhone files on a PC without any restrictions? Luckily, there are third-party tools that can help you with this.
Several free and paid solutions are available out there for this, including EaseUS's MobiMover, FoneDog, and AnyTrans, but the one we will be using here is iExplorer.
Here's how you can access your iPhone's photos, files, and everything else from your PC using a third-party solution:
Download iExplorer from their official website and install it on your PC.
Make sure your iPhone is unlocked and connect it to your PC using the data cable. If the "Trust This Computer" prompt appears, tap on it.
With iExplorer open, you can see that your iPhone is connected, and here you can access all the data on your iPhone.

If you need to manage the media stored on your iPhone, for instance, you can click on the "Media" tab and export, import, and manage all the files.
Third-party solutions are one of the best ways to access files on your iPhone, but their free versions are severely limited, and you must buy the premium version to take advantage of all the features.
Summary
When you need to access your iPhone content from a PC, these four methods are the ones you can use. There are free methods, methods that cost a few bucks, and methods that require you to install third-party software. This article covers them all.