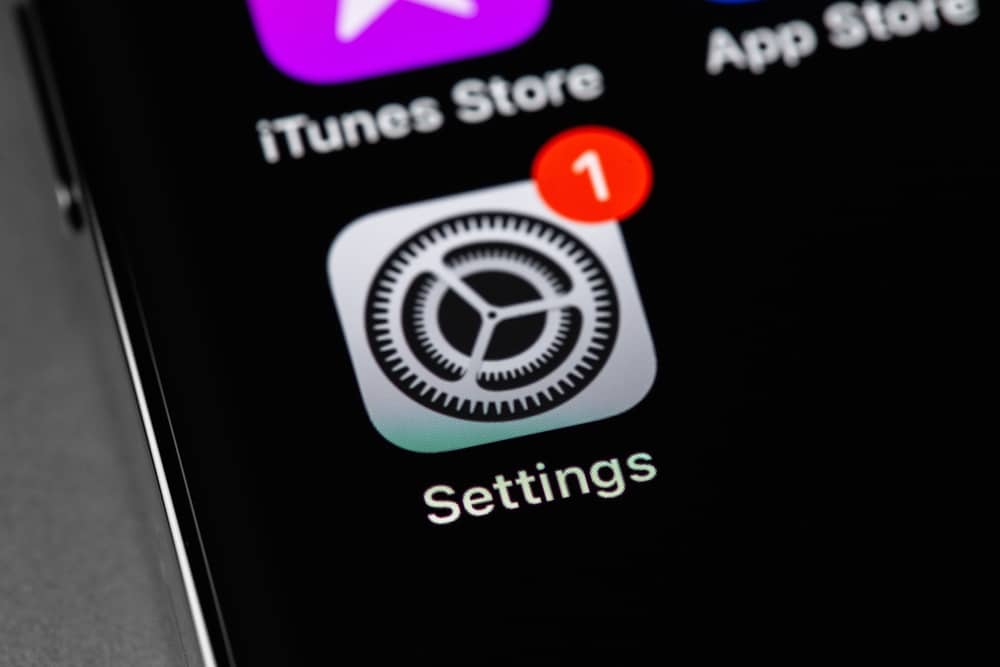 Online transactions are the norm today and have made online shopping much smoother. But unlike in the past, you don't need your laptop or computer to do such transactions and can instead use your iPhone. While this is more convenient, you might experience the challenge of knowing how to access the saved credit cards on your iPhone. 
If you're going through such an issue, look no further as there are different methods you can best deal with this issue, and these include the following.
• Using AutoFill settings.
• Through Apple ID.
By following any of these methods, you'll manage to access the saved credit cards on your iPhone and complete your transaction. This saves you the hassle of needing to re-enter the long credit card number each time before making an online payment.
Let's go ahead and look at the steps to follow when accessing the saved credit cards on your iPhone. In addition, we'll take you through some of the frequently asked questions connected to your credit card details on your iPhone. Let's get right to it. 
Method #1: Using AutoFill Settings 
You can easily access your iPhone's saved credit card information using the AutoFill settings on your Safari browser. And to do this, here's a look at the steps you should follow.
Launch the Settings app on your iPhone.
Scroll down and search for the Safari app. 
Tap "Safari" and select "AutoFill".
Click "Saved Credit Cards" and select "Add Credit Card".
A prompt will appear on your iPhone demanding you verify your identity by using Face ID, Touch ID, or entering a PIN. 
Click the credit card number you wish to view. 
After submitting the information, you can easily access your iPhone's saved credit card details. You should tap them individually if you want to see details such as card number, cardholder, card description, and expiry.    
Method #2: Through Apple ID 
Another quick and simple way of accessing your saved credit card details is through Apple ID. Once you've synchronized your credit card details with your Apple ID, you'll be able to effortlessly proceed with your online purchases without needing to re-enter your credit card information every single time. 
Accessing your credit card details through your Apple ID is one of the simplest ways to access this information without breaking a sweat. If you also wish to delete the credit card details after accessing it, this is equally straightforward, and here are the simple steps to follow.
Open the Settings app. 
Click your Apple profile. 
Choose the option "Payment and Shipping".
Summary 
Apple has incorporated the option to save credit card details on your iPhone to make it easier for you when using your smartphone when you make online purchases. Once the information gets saved on your iPhone, you might be wondering the best way you can quickly and easily access it. 
This guide has explained all this by going into detail on how you can retrieve this valuable information from your iPhone. As a result, you can enjoy buying goods and services online without needing to constantly put in your credit card details, as this is often quite a hassle. 
Frequently Asked Questions
Are my credit card details safe on my iPhone? 
Your credit card information is secure, and you shouldn't be concerned about it landing in the wrong hands. The safety of your credit card information is guaranteed because these details aren't shared with other accounts. This means it doesn't get synchronized with other apps such as Contacts and iCloud Photos and never syncs with other Apple gadgets. 
In addition, the credit card information isn't stored on your smartphone. To enhance overall security, your iPhone incorporates additional safety features such as passcode and Face ID. Therefore, you can be sure that nobody else can learn of your credit card details and maliciously use the information to buy goods or services through Apple Pay. 
How can I add credit card details to AutoFill on my iPhone?
Adding your credit card details on your iPhone using the Autofill feature is advised because it allows you to conveniently access the information when checking out of a site after making a purchase. And when doing this, here are the steps you need to follow.
1. Open the Settings app.
2. Scroll down to "Safari".
3. Go to the "General" section and click "AutoFill". 
4. Click "Saved Credit Cards". 
5. Validate using your iPhone passcode, Face ID, or Touch ID. 
6. Click "Add Credit Card".
7. Tap "Use Camera" to activate your iPhone's camera to scan your credit card. 
8. Manually enter card details: number, cardholder name, decryption, and expiry. 
9. Go to the top right corner and click "Done" once you're through. 
How can I hide purchases on my Apple Card?
You should consider hiding your Apple Card details if you're worried about someone easily accessing this information that's visible for anyone to see. Luckily, you can hide such details by following these steps.
1. Launch the Settings app. 
2. Click "Wallet" and choose your card. 
3. Click the three dots and press "Transactions". 
4. Tap the option "Turn Off Transaction History".