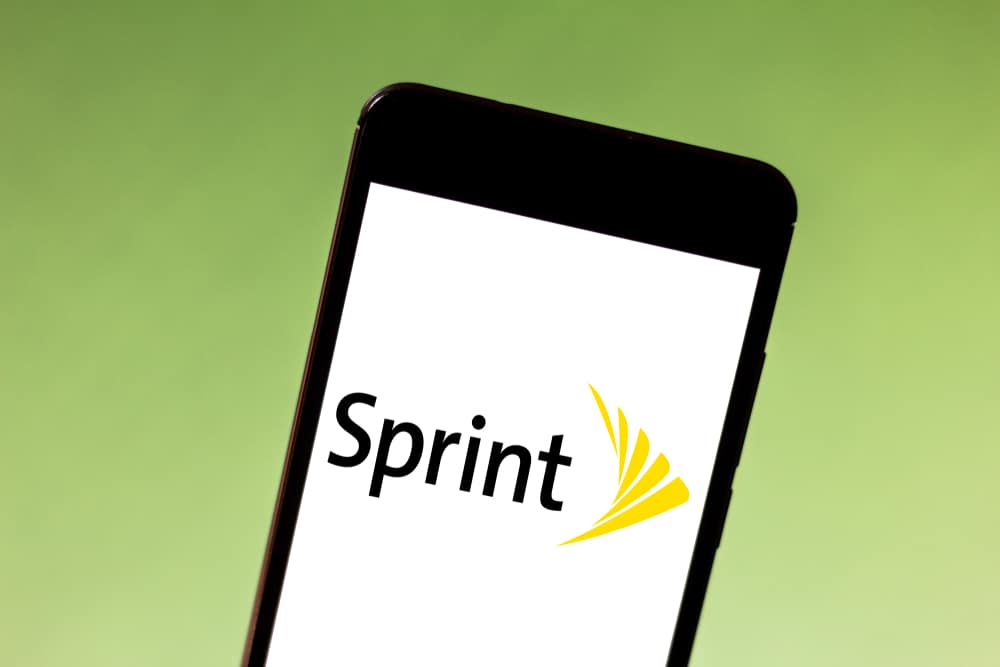 Sprint was one of the most extensive network providers in the U.S. After Sprint merged with T-Mobile in 2020, the carrier formed one of the most significant 5G networks in the U.S. However, if you are one of those who got their hand on a Sprint phone before the two companies merged, activating your new Sprint phone can be confusing.
As of right now, there are two ways to activate your Sprint device. The first one requires you to log on to the Sprint website and add a new phone, while the latter requires you to call their customer services. No matter what method you choose, both will require the IMEI of your device.
Now that you have familiarized yourself with the basic idea of activating your phone, it's time to learn all the different methods you can use.
Method #1: Activating Your Phone Online
Sprint allows its customers to activate their mobile from their website. This method allows the customer to save a lot of time and effort. However, for a person who has never activated a Sprint phone in their life, the process can be a little hard to understand.
To activate your Sprint mobile online, you need to go through the following steps:
Visit the Activate page on Sprint's Website.
Press Sign In To activate.
After that, log in to your Sprint account.
Inside your account settings, click on manage this device and select Activate a new phone.
Once you press the Activate a new phone, you will need your new phone's serial number and your SIM card serial number. To access your phone's serial number, you can simply get your phone's box, and on it, you will find your phone's serial number.
If you can't find your device listed on the Sprint website for some reason, you will need the IMEI number of your device. There are a few ways you can find your IMEI number. Finally, after following all the steps mentioned, wait for two minutes and restart your device.
How To Find Your IMEI Number
Every phone has a unique IMEI number. To find your phone's IMEI, you need to go to your phone settings and search IMEI in your search bar. If you can't find your IMEI number in your settings, you can access it by dialing *#06# on your phone, and your IMEI will pop up.
In the events where both of the above methods aren't optimal for you, try finding the IMEI number on your box. Every phone box has the serial and IMEI number of the respective device on it.
Method #2: Activating Your Phone By Calling Customer Support
If activating your Sprint device using a web browser isn't for you, you can always ask customer support for help. To activate your phone by this method, you will still need to know your device's IMEI and serial number. Both of which can be attained through the means mentioned above.
To call customer support, you need to dial (888) 211-4727. Once you are in contact with a customer service representative, you need to ask them to activate your phone. They will start asking you for your account information and phone information. Once you provide them with all the required information, your phone will be activated.
The information required by the representative will mainly involve your:
Phone IMEI and Serial Number.
Sprint Login credentials.
SIM card ICCID number, depending on your SIM card status.
Social Security Number.
Summary
If you were having troubles in the past while activating your Sprint phone, this guide will walk you through it. Whether it be the online method of activating your device or the calling one, both will help you achieve your goal with ease and in no time.
Frequently Asked Questions
What number do you call to activate a Sprint phone?
To activate your Sprint phone through calling, you need to call the custom service representative. If you are using a phone, you can simply dial (888) 211-4727, and you will be good to go.
How do I swap phones on Sprint?
You can swap your phone by replacing your current device with a new device on the Sprint website. Log in to your sprint account and select add a new device from the manage this device dropbox to add a new device. Once you add a new device, remove your old device, and you will be able to swap your phones,
Can I just swap SIM cards on Sprint?
No, Sprint doesn't allow its user to just swap their SIM cards. However, if you want to swap your SIM card to a newer device, you need to call customer service and have them pair your new device with your SIM card through the IMEI of your phone.