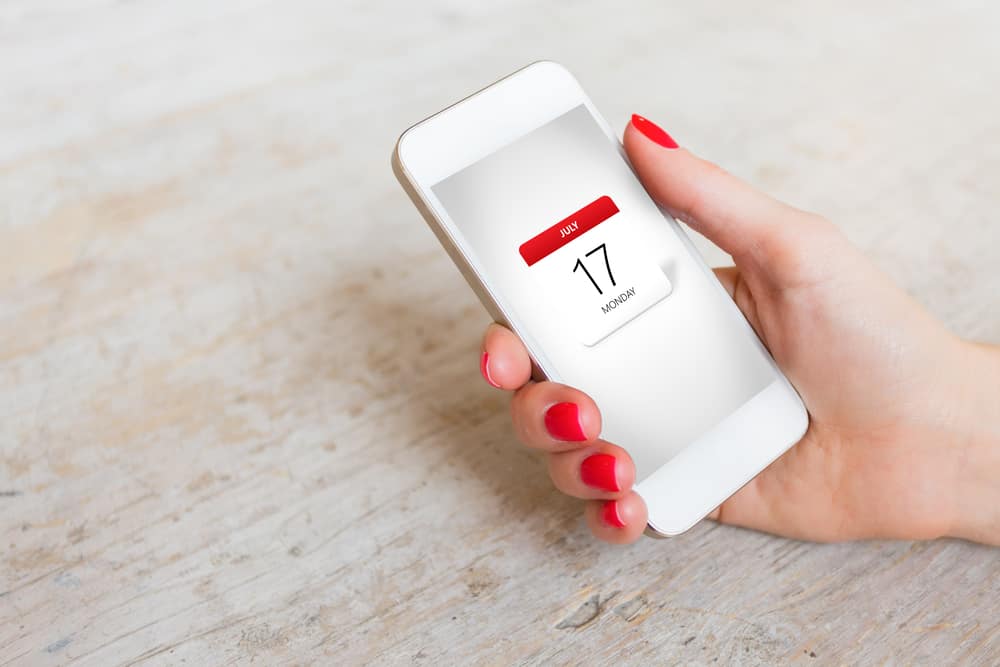 A calendar app on your iPhone is quite helpful as it allows you to conveniently know your upcoming appointments and social events and monitor your schedule. This makes the calendar among the few apps you must install on your iPhone to ensure that your work and private appointments are always well organized. 
With the calendar playing such an integral role, you must learn how to install this app on your iPhone. When adding a calendar to your iPhone, here are the steps you need to follow.
1. Launch the Calendar app.
2. Tap "Calendars".
3. Click "Add Calendar".
4. Add the preferred name and color code for the new calendar.
5. Click "Done". 
If this overview of the steps to follow when adding a calendar to your iPhone isn't as elaborative as you'd wish, worry not, as we've got you covered. Below is a more comprehensive blog post on how you can go about adding a calendar to your iPhone.
In addition, this guide will take you through some of the most frequently asked questions about adding a calendar app to your iPhone. Let's get started. 
Steps To Add the Calendar App on Your iPhone
Adding the calendar app on your iPhone is a fairly simple process, and all you're expected is to follow these steps.
Launch the Calendar app from your iPhone's home screen. 
Click on "Calendars", located on the bottom part of your iPhone. 
Press the option "Add Calendar"; you can see it in your screen's bottom section. 
With the calendar now created, you can customize it by giving it any name you wish and your preferred color code.
Click the option "Done" after you're done creating the calendar. 
You'll have effortlessly added the calendar app on your iPhone by following these steps. 
How To Sync iPhone Calendar With Google Calendar
The iOS operating system designed by Apple allows you to connect to Google accounts. Here are the steps to follow when syncing your Google and iPhone calendar.
Launch the Settings app. 
Scroll down until you see "Calendar" and click it. 
Click "Accounts". 
Tap "Add Account", located on the bottom part. 
Go through the list of the various options supported by Apple and click "Google".
Type your Google account email address and password, tapping on "Next" following every entry.    
A list of sliders you can sync, including Notes, Mail, Contacts, and Calendar, will appear on your iPhone's screen. If it's the calendar alone you want to sync, deselect all the other options besides "Calendar". But if you want to sync these other options on your iPhone, click the respective sliders for these various entries. 
Click "Save" and allow your iPhone enough time to synchronize with your calendars.
How long this process takes depends on your internet connection speed and the calendar's size. After synchronization is complete, Gmail will show in the Calendar list. Here's what to do next.
Launch the Calendar app. 
Scroll to the bottom of your screen and click "Calendars" to see the list of calendars accessible using your iPhone. This comprises typically public, shared, and private calendars linked to the Google Account. 
You can alter the calendar's default color by clicking the encircled red I next to the calendar name. 
Deselect or choose the specific calendars that should appear each time you're opening the iOS calendar app. Consequently, move to the upper-right corner and click "Done".
How To Sync iPad's and iPhone's Calendars via iCloud
Before you can start syncing your iPhone calendars via iCloud, begin by first signing into iCloud. As you do this, make sure to use the exact Apple ID that's on your iPhone. Subsequently, follow these steps to sync your iPhone via iCloud.
Launch the Settings app. 
Click your name located on the top and select "iCloud".
Click "Calendars" on your iPad and iPhone to enable the toggle and sync your devices. 
Once you complete the final step, the events on your iPad and iPhone will synchronize. 
Summary
The calendar app helps you ensure your schedule remains well-organized and prevents you from forgetting any necessary appointment or event you had hoped to attend. However, the challenge of how you can add the in-built iOS calendar is one challenge many iPhone users often experience. 
If this is a challenge you've previously experienced, reading this article has undoubtedly eased any such concerns you might have had. With this knowledge, you can now quickly add the calendar and start to use it to better plan your daily schedule. Using the calendar will also help you boost your productivity, showing how this app can positively impact your life.