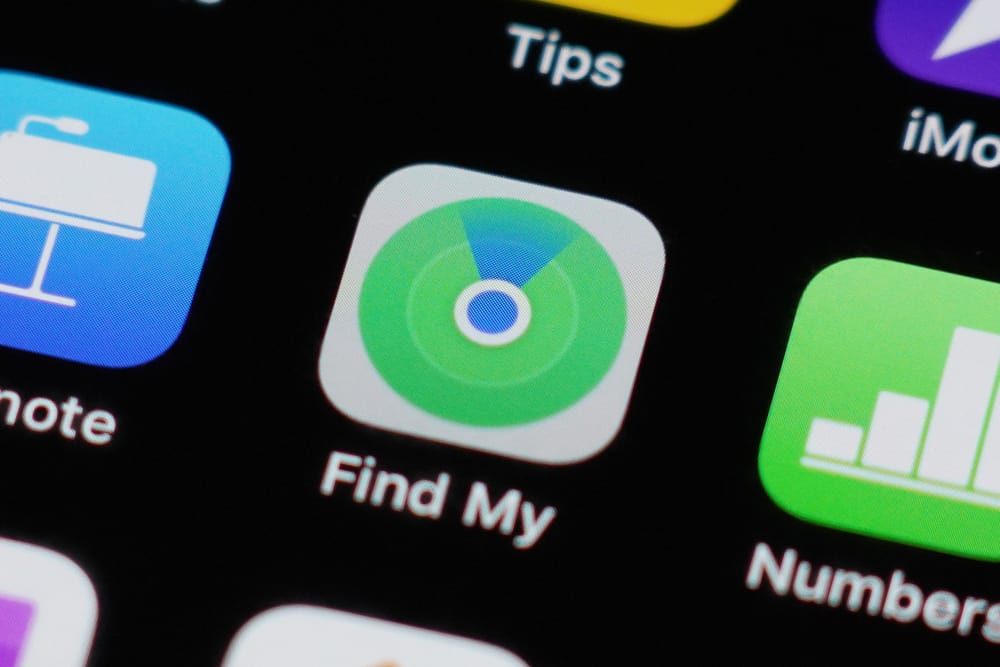 Since the inception of cell phones, it has been almost impossible to locate your phone if it was stolen or misplaced. Until Apple designed the genius App called "Find My," formerly known as "Find My iPhone." This app aims to help you locate and track your Apple products, such as iPhones, MacBooks, and iPads. However, before you can use the "Find My" app to locate your lost devices, you will need to manually add your Apple device and connect it to your Apple ID before it's misplaced.
We prepared this article to guide you on how to add an iPhone and a MacBook to the "Find My" app and several essential things you should note about the feature.
How To Add an iPhone To "Find My" App
To add an iPhone to the "Find My" app, follow the steps below:
Locate the "Settings" icon on your iPhone, tap on it, and click on your profile picture. You'll be prompted to enter your Apple ID and password. If you've forgotten the password, click on the "Forgot password" or "Do Not Have Password" options at the bottom of the page.
Click on the "Find My" app, and there will be a gray toggle on the side. Slide the toggle to the right or until it turns green.
A drop-down sidebar will appear asking you to either turn on or turn off the following features:

"Send Last Location to Apple"; ensures that if your iPhone battery gets critically low, the iPhone will send its last location to Apple, who will forward it to your email.
"Find My Network"; this feature comes in handy when your device is offline or not connected to the internet. In this scenario, it will still find out the iPhone's location using the network. The feature still works 24 hours after your iPhone is switched off and up to 5 hours after it runs out of battery.
How To Add a MacBook To "Find My" App
Go to the Apple menu and search for "Systems Preferences."
Click on a blue cloud-like icon labeled iCloud.
Scroll down through the menu and click on "Find My Mac."
Click on the empty box on "Find My Mac." Then, a tick mark will appear inside the box.
A pop-up will prompt you to confirm that you want "Find My Mac" to be able to access your location. Then click the "Allow" button.
A blue check box will appear on the "Find My" app name then all is set.
How To Use "Find My" App on an iPhone
Press down the home screen until the search bar appears, then type "Find me."
Open the App but log out of the iCloud if at all it's not your iPhone. Afterward, type in your iCloud credentials.
When you finally log in, click on "Devices," and you should be able to see a list of all your Apple products.
Click on your iPhone, and its exact location will show up on a map.
If the iPhone is nearby or you just misplaced it, click on "Play Sound," and the sound/ringtone will keep playing until you find it.
Assuming you're trying to look for the location of your misplaced iPhone via another iPhone. Follow the steps below:
If someone stole your iPhone or MacBook, mark it as lost to lock it temporarily with a passcode. Then, file a theft and loss claim with Apple if at all it's covered by AppleCare+ with Theft and Loss. Before your claim is approved, ensure you do not erase the device. If you do not have AppleCare+, contact your local authorities to report the loss. Assuming you do not wish to contact the authorities, remotely erase your device and remove it from your iCloud account.
Summary
The "Find My" app feature is highly beneficial to our society, considering how much we depend on technological devices for day-to-day activities. What makes it better is that you can activate it in minutes on all your Apple products using the step-by-step outlined above.
Frequently Asked Questions
Can I use the "Find My" app to find my lost Apple leather wallet?
Yes, you can if your Apple leather wallet has "Find My Support" and connect to your Apple ID.
How much do I need to pay to use the "Find My" app?
You don't need to pay to use the 'Find my iPhone' app; the App is free for all Apple users. However, you may pay for iCloud storage if you need more storage or access to premium features.
Do I have to set the app the "Find My" app manually, or is it already installed?
The "Find My" App is pre-installed on every iPhone and iPad. Nevertheless, you need to set it up before the device is lost.