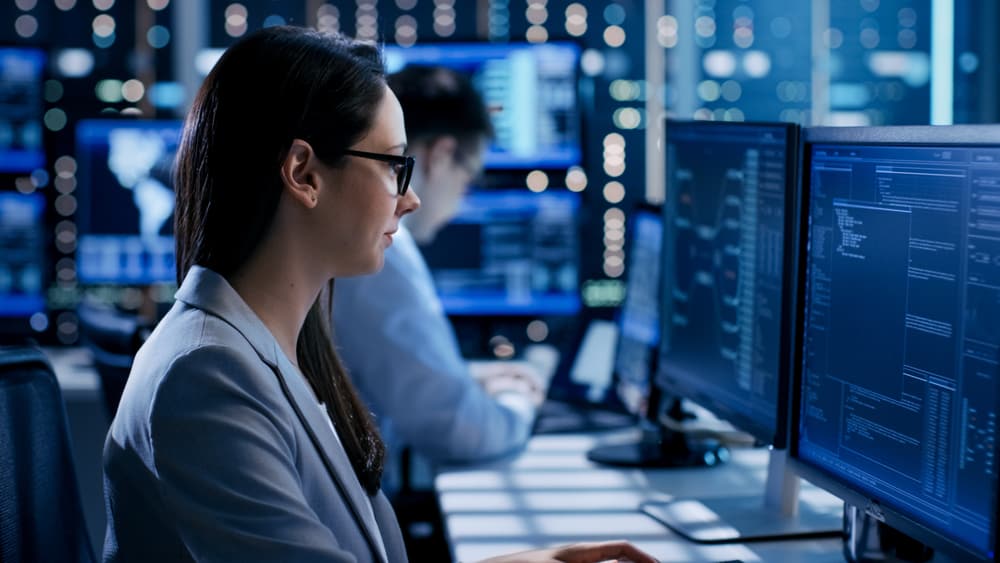 A monitor is a screen used for a PC, and sometimes you can connect as many as three monitors to the same CPU. Having three monitors would help improve your gaming experience and also help in proper multitasking. Adding a third monitor to your computer means extending your desktop and allowing your mouse to move across the three monitors. So how can you add a third monitor?
Adding a third monitor will require a few steps explained below. Confirm if your computer supports triple monitors. If it doesn't, purchase extra hardware before checking if you have the needed cables. After that, you configure the settings of your display before you update driver monitors. 
Each monitor from the three monitors will have a fraction of your desktop home screen, aiding a better and broader view for game lovers. After getting all the needed gadgets, adding the third monitor is not difficult because that's what you will learn how to do in this article. So let's show you how to add your third monitor to your computer.
Steps To Add a Third Monitor to Your Computer
You have to follow each of these steps carefully. It would be best if you also got some gadgets to make this addition of a monitor possible. But as you read through, you will understand what you need to do.
Step #1: Confirm if the Computer Is Programmed To Support Three Monitors
Not all computers support triple monitors, especially the cheap or old sets of computers. You have to check your video ports to see if your computer supports triple monitors. To run three monitors, you need to have a minimum of three video ports accessible at once.
The video ports are located at the back of the computer to check video ports. Count and know what type of ports you have. Also, check to see if you can use the ports simultaneously. If you have a dedicated graphics card, you should use it rather than using integrated graphics (using only an integrated card will do a better job). Not all graphics cards support more than one port at the same time.  
You can still use the required ports; steps 2 and 3 will show you how to run three monitors simultaneously.
Step #2: Get Extra Hardware if Your Computer Doesn't Support Three Monitors
If you buy the hardware listed below, you can easily set up your third monitor on your computer when you follow the next steps. Be careful to buy the hardware that fits your computer to avoid confusion.
USB to HDMI adapter.
New graphics card.
External multi-display adapter.
Docking station.
Step #3: Confirm if You Have the Needed Cables
Check for the HDMI ports and DisplayPorts on your computer. If you have one DisplayPort and two HDMI ports on your computer, you will need one DisplayPort cable and two HDMI cables to connect the third monitor. Perhaps the ports on your computer don't match the ports; you can get an adapter or adapter cable (DisplayPort-to-VGA cable).
Step #4: Configure the Display Settings
You will need to configure your display settings depending on the type of Windows you use (Windows 7, 8, and 10). Right-click and select "Screen Resolution" on your desktop. Click on one of the monitor collections and select "Identify" to check the properties. Click "Detect" if any monitor is missing, then arrange the monitors by dropping them with the mouse. Then, click the drop-down menu and select "Extend this Display" — click "Apply" to save after stretching across all monitors. 
If you have problems following this procedure properly, update your graphics card by downloading and installing or updating your graphics driver using DriverEasy.
Conclusion
Adding a third monitor will help you have a better display but make sure you get all the needed ports and cables if your computer can't support more than one monitor at once. You need to be careful to check your graphics card and motherboard to be sure your computer supports triple monitors. Finally, you can configure the display after completing all the steps.
Frequently Asked Questions
How can I set multiple monitors on my computer?
To set dual monitors, select Start and then open Settings on Windows. Click on "System" > "Display". The drop-down list next to the desktop image is what you will use to choose how your screen projection will look on all displays. After choosing the setup, click "Apply". 
Why is the third monitor not detected by my computer?
If your monitor does not display after some time, right-click on your desktop homepage, select "Display", and click "Change Display Settings". Then, click on the "Extend this Display" option from the drop-down menu under the "Change Display Settings". Or you can also click on the Start button to access the Control Panel.