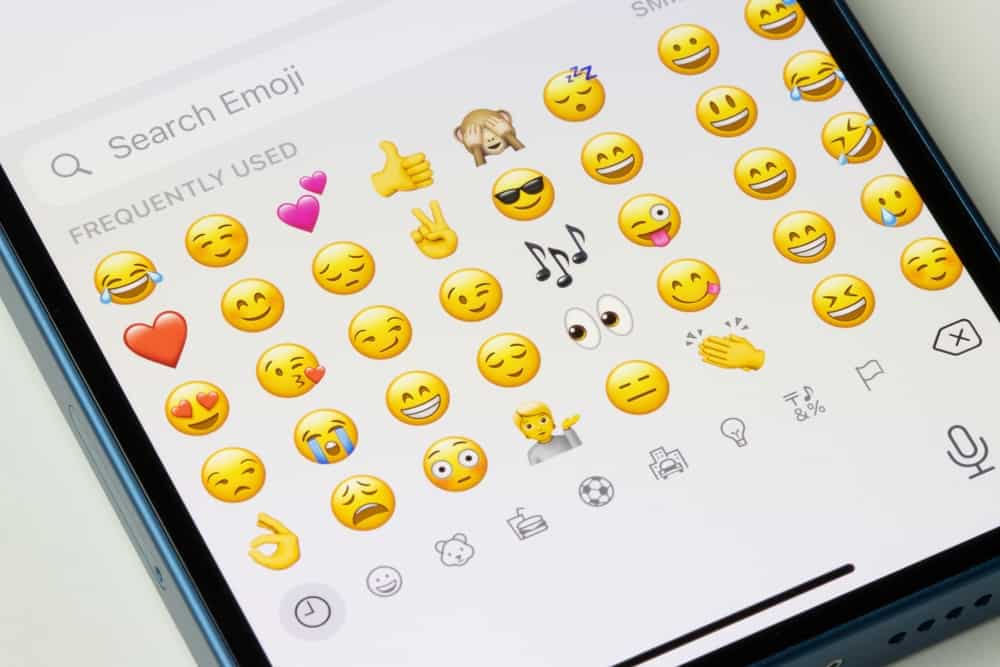 Emojis are a fun way to spice up your dull text messages and better convey your feelings to the other person. iPhones also support these cute symbols having more than 3,000 emojis baked into their operating system. But some of you don't know how to add these emojis to your iPhone's keyboard, and that's why you're here. So how can you do that?
Filling in your keyboard with all types of versatile emojis is very simple. You only need to access your iPhone's Settings panel for that purpose. Apple also automatically adds new emojis to its database, so you must also make sure to update your iPhone to the latest iOS version.
In this article, we will show you how to add an emoji toggle on your iPhone's keyboard so that you can express all those emotions with the click of a button. Let's dive in and look at all the best emoji addition methods for your iOS device, as the procedure will also remain the same for iPads.
Before moving on to the methods list, you need to make sure your iPhone is running the latest iOS version supported by it. In iOS 15, Apple added 123 new emojis, and more emojis will be added. You can check for updates by going into Settings > "General" > "Software Update".
Adding Emoji to Your iPhone's Keyboard
You must first add the emoji keyboard to your iPhone to access the emojis. The method is straightforward, as described below.
Open the Settings panel on your iPhone.
Scroll down and click "General".
Select "Keyboard".
At the top of your iPhone's screen, tap "Keyboards".
Click the "Add New Keyboard" option.
You will find tons of keyboard options in different languages. Scroll down and click the emoji keyboard.
The emoji keyboard will be automatically added to your keyboards list.
Suppose you're using some other third-party keyboards, such as the Google Gboard. In that case, you can still use emojis while texting, as almost all keyboard applications available on the App Store support the emoji functionality.
Accessing the Emoji Keyboard
After adding the emoji keyboard, here's how to access it while typing a text message to your family and friends.
Open an application, like iMessage, where you can open the keyboard.
Tap the emoji icon at the bottom-left corner to open your emoji keyboard, where all the emojis will be listed in different columns.
If your iPhone supports iOS 13 or later, you can swipe left from your emoji keyboard to access Apple's customizable emojis, the Animojis.
Other Methods To Add Emojis
Having easy access to all the emojis from your keyboard is very convenient. However, finding the right emoji from the many options available can sometimes become a hassle. Here are some time-saving alternatives to help you find the desired emoji quickly.
Search Emoji
Open the emoji keyboard on your iPhone.
Click on the emoji icon at the bottom left.
You will see a "Search Emoji" option there.
Tap any emoji you want to find, such as "love", "sleep", "anger", etc., and the relevant emojis will quickly pop up.
Tap the "ABC" button at the bottom left to switch back to the regular keyboard.
Keyboard Search
From your standard keyboard, type any word that represents an emoji, such as an emotion or an animal name.
Relevant emojis will appear at the top of your keyboard on the auto-completion bar.
Tap the emoji picture to replace the word with that emoji quickly.
The Bottom Line
iOS devices such as iPads and iPhones support many cool emojis that you can easily enable for your device. After adding the emoji keyboard, your text messaging will be more fun. Apple also adds new emojis to each iOS version making the experience versatile. There are different emojis for every emotion and even multi-cultural emojis so everyone can use them according to their need.
You only need to access your iPhone's settings to enable the emojis. We hope this article covers the method of adding emojis to your iPhone in an easy way, and you won't have to look anywhere else.
Frequently Asked Questions
Why are some emojis not visible from my iPhone?
You might not be able to see emojis since the person sending you these emojis has a higher version of iOS than yours, so your phone cannot display those yet. Some new Android emojis might also not show up on your device.
Why is my iPhone not predicting any emojis?
You must go to Settings > "General" > "Keyboard" > "Predictive" to ensure you enable your iPhone's predictive keyboard.